Fashion
Every dress in the Fall/Winter collection was made to be noticed.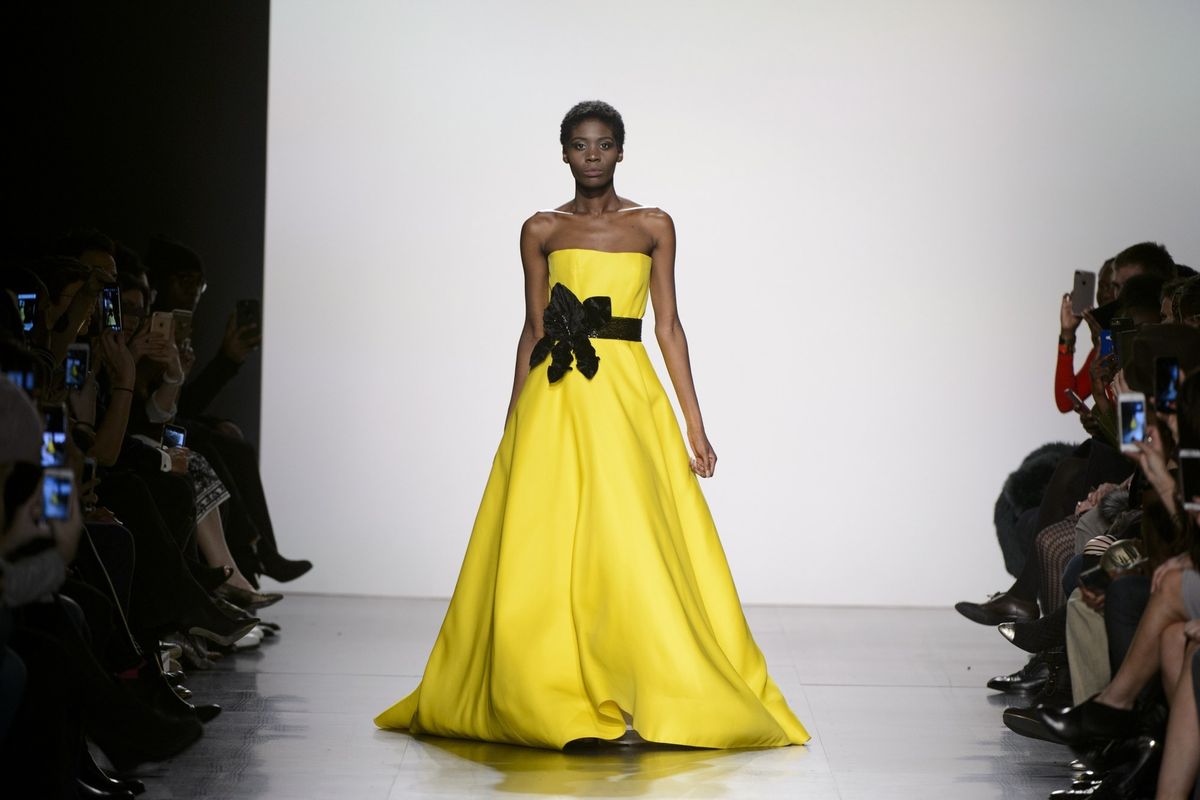 Courtesy of BFD PR
Getting into the venue for Irina Vitjaz, one of the last shows of the season, proved to be the biggest circus of fashion week yet. A densely packed (and deeply indignant) crowd was unable to even enter the location until after the event's starting time, and a great number of RSVPs seemed to have fallen off the face of the earth, as the PR team generated countless new tickets. The exhaustion was airborne. One of the sponsors was beginning to dismantle their booth. Those who had stuck it out until this day the seventh were clearly running up rest deficits; fashion week was ready to pack it in.
But eventually whatever offending computer malfunction went down was overcome we got in (or at least, some of us did) and sat for Irina Vitjaz's Fall/Winter 2017 collection, a procession of red carpet-ready evening gowns that made an appropriate conclusion to the week.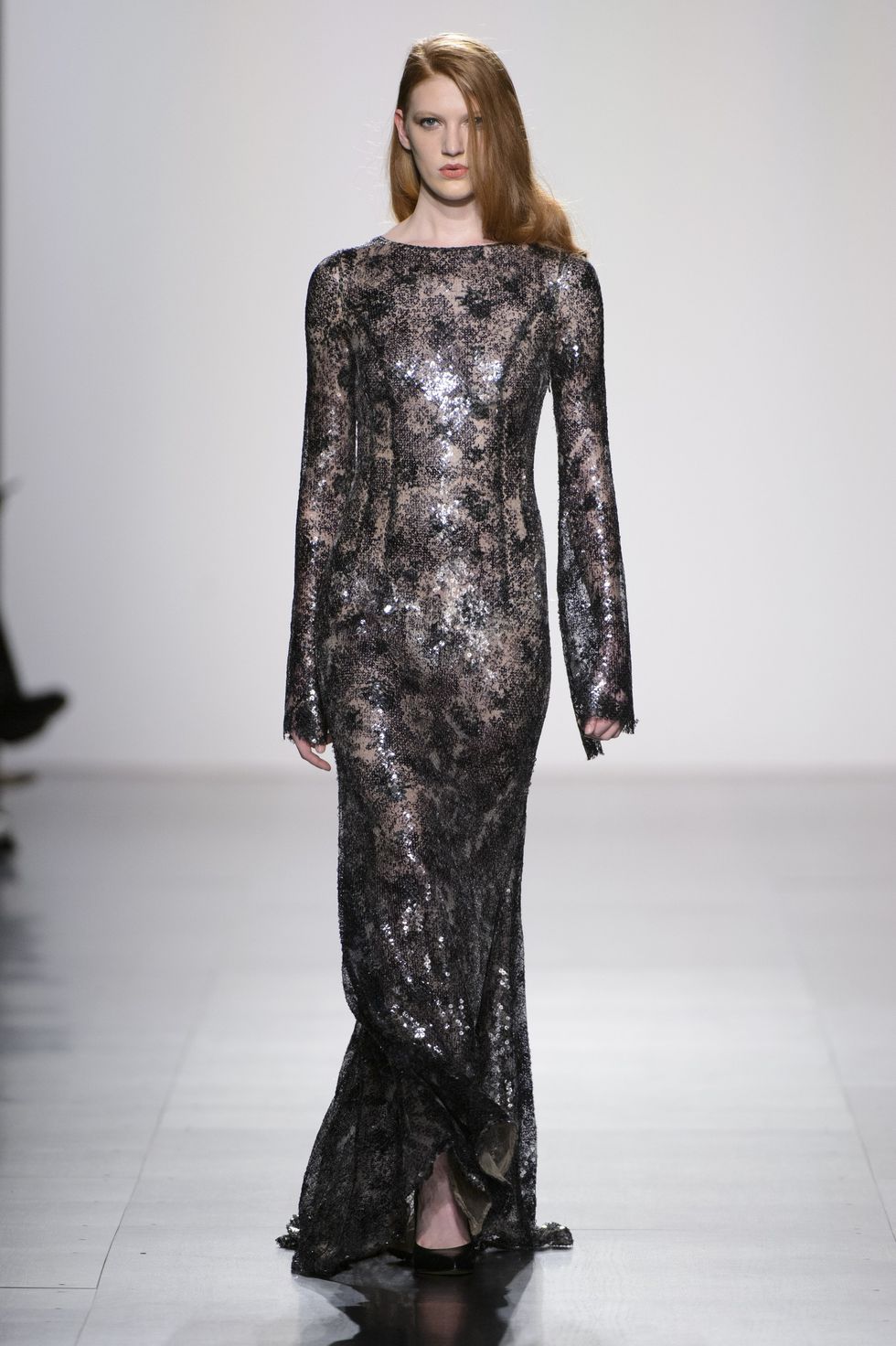 Courtesy of BFD PR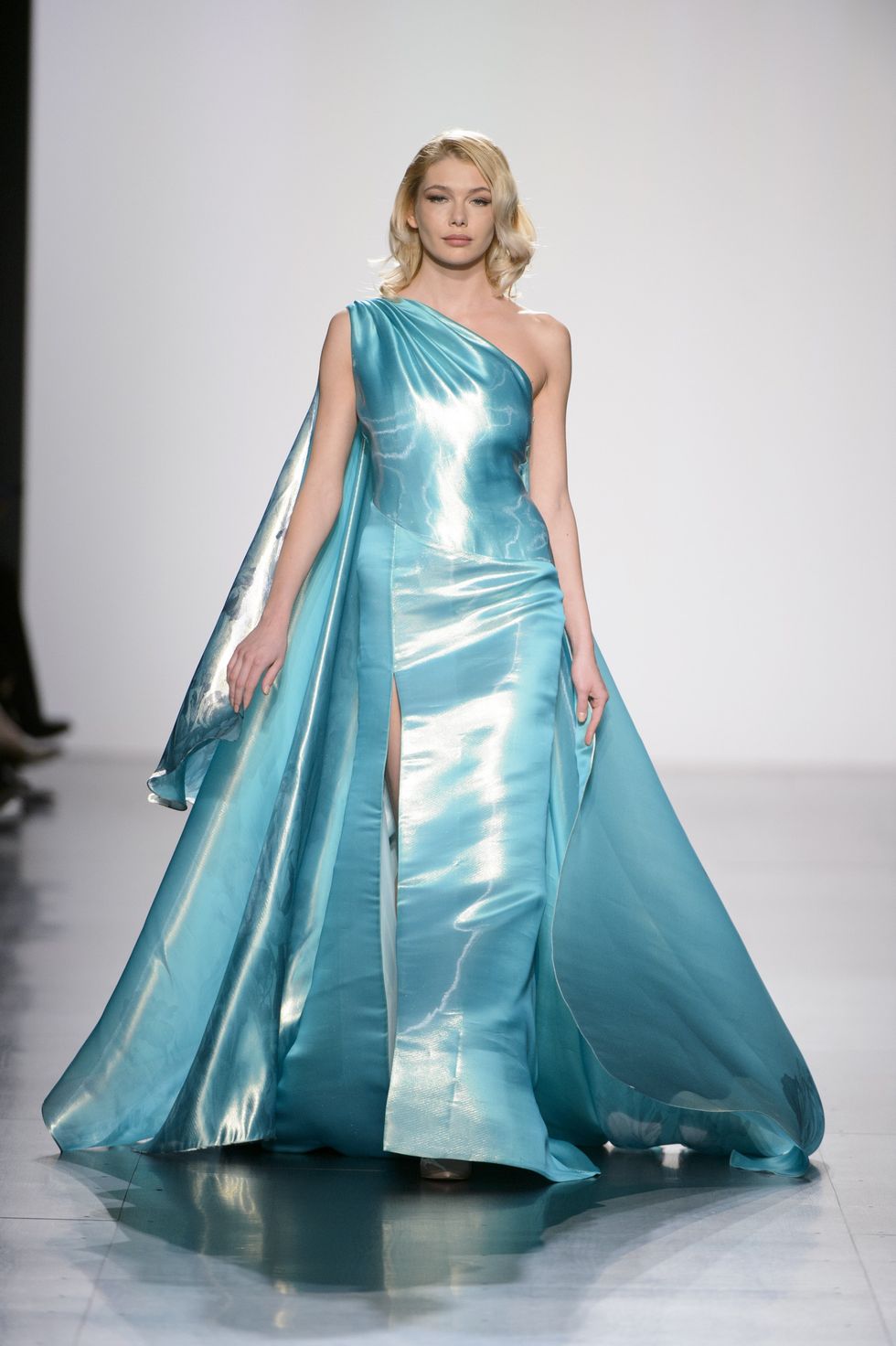 Courtesy of BFD PR
The collection mostly consisted of slim, form-fitted dresses and a smattering of ball gowns, utilizing many of the textural details that dominated the shows this week: beading, sequins, and metallic fabrics. None were shrinking violets, though a few were floral print; it wasn't a particularly consistent collection, featuring deep blue and cranberry velvets as well as bright yellow gowns and lavender floral print, finishing off with a bridal gown. But Vitjaz was evidently more interested in variety, and in that she succeeded: none of the variations in color or fabric were particularly weak links.
Her greatest strength in design is in structure, and the most delicate, body-conscious dresses were by far the most impressive. A simple, body-hugging dress made a shimmery silver fabric a showstopper; beautiful draping at the skirt and cape of one mermaid teal dress balanced what could have otherwise been Barbie-like color and shine. One incredible bright yellow dress featured detailed folds and gathers on the front and back that seemed to defy gravity. The less impressive pieces were those that seemed to forget the human body they were meant to suit, with harsh straight cuts not unlike those old-fashioned dresses with full, soft skirts but rectangular bodices.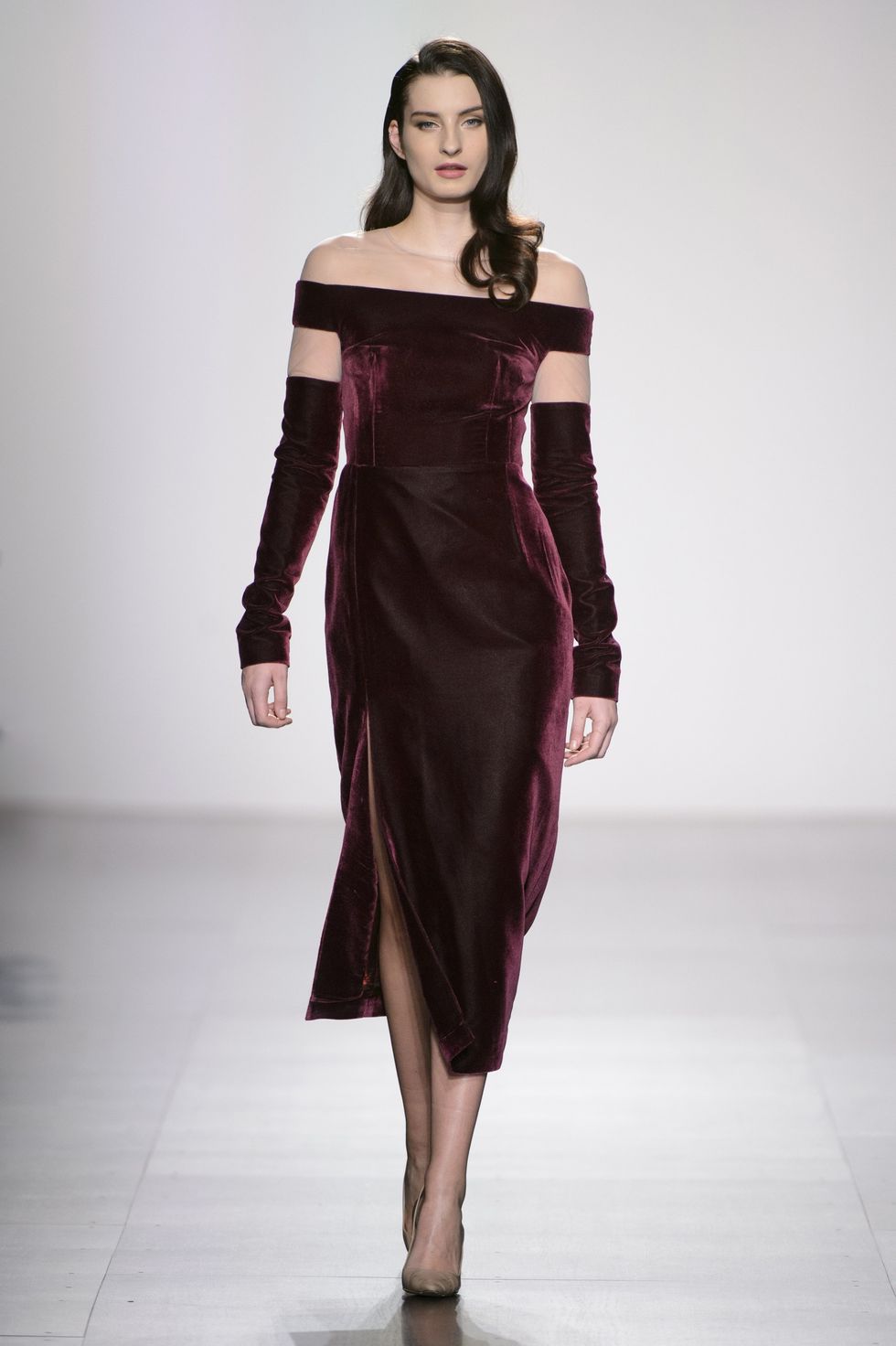 Courtesy of BFD PR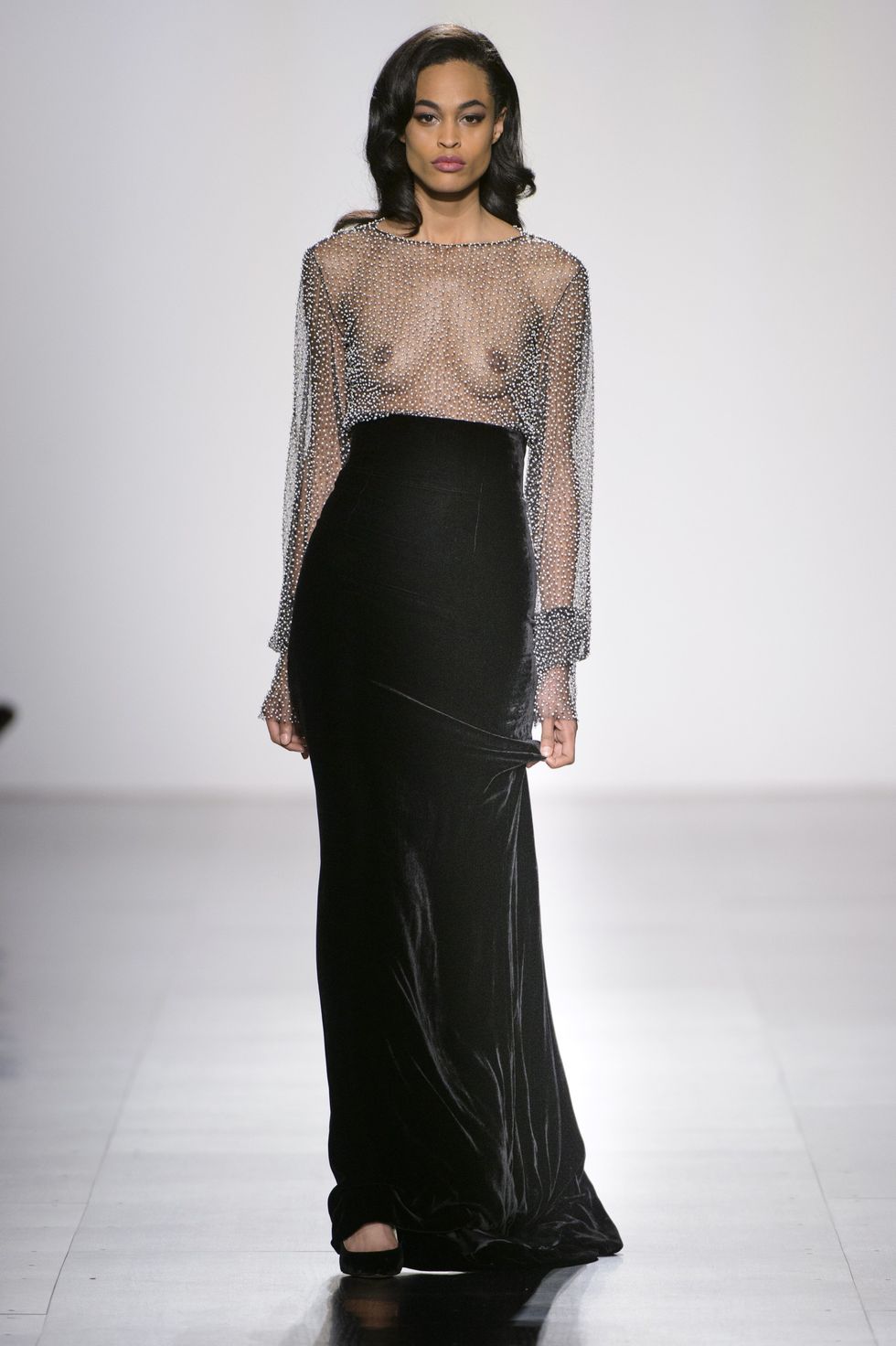 Courtesy of BFD PR
The riskier pieces, however, paid off, like the velvet dress that featured faux cutouts and off-the-shoulder neckline, using a skin-toned sheer fabric. The faux-show effect was used on even more glittery gowns, and the minimal and well-crafted usage made it couture and deliberate-looking. A non-faux, very exposed look was one deeply memorable dress with a long, slim velvet skirt and unlined, beaded top, covering little.
The sheer variety—of color, cut, pattern, shiny and sparkly surfaces, and the appearance of velvet—almost made the collection, which was an expansive one, feel like a "best hits" roundup of the preceding week. Sure, it's bound to commercially do well by offering something for nearly every taste, but the affinity for statement made it very of-the-moment. Not a single dress was boring. Irina Vitjaz, and in fact most designers—and people—seem to have little interest in playing it safe right now. And when breaking out of the box is the norm, fashion is at its best.