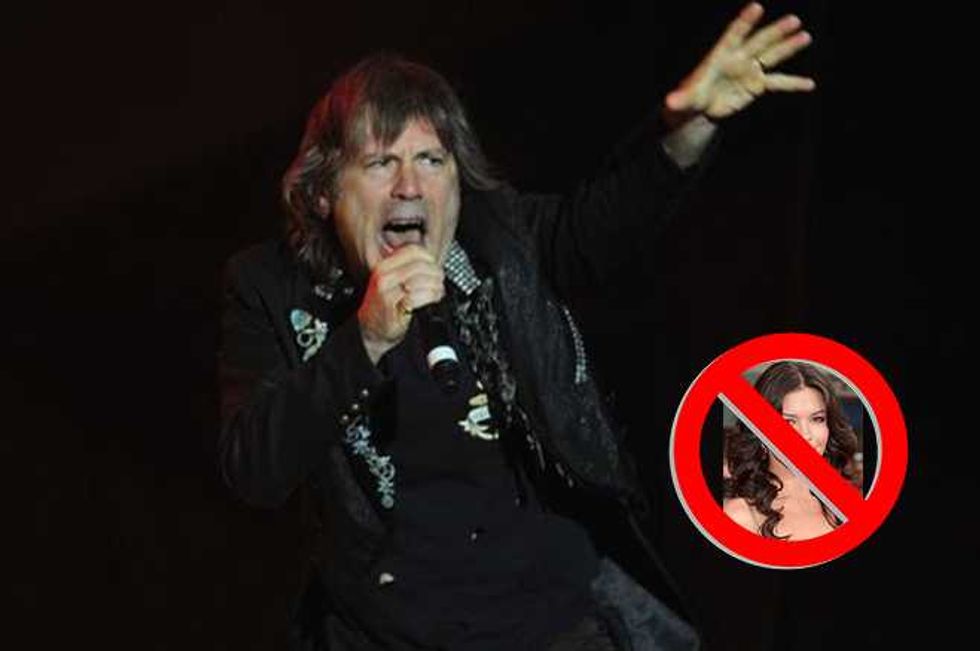 Iron Maiden vocalist Bruce Dickinson has revealed that his throat and tongue cancer was caused by the HPV virus, contracted via oral sex.
Dickinson discussed the cancer during a recent press junket to promote Iron Maiden's new album, The Book of Souls, and was eager to use his experience as a wake-up call to others:
Everybody makes the jokes about Michael Douglas, because he was having oral sex, and it's just, like, okay, we need to get over that one, guys, because this is kind of serious. There's hundreds of thousands of people at risk for this. And guys should know, if you get a lump here, and you're over 40, don't just assume antibiotics will get rid of it. Go and properly get it checked out. It's important.
Does this mean we can't joke about Michael Douglas any more?? Not to me.
Dickinson elaborated in another interview:
I don't mean to be flippant or anything, but you would expect lesbians to have a higher incidence of it. But no, there's is 25% less than in men. It seems to be something that affects men.
Hear that, lesbians? You're doing okay. Maybe it's god's way of giving you a thumbs up.
I would like to just blame Catherine Zeta Jones for everything but that may not be fair. If only we could prove she was dating Bruce Dickinson!
I guess we'll have to hope that men continue to devote themselves to our pleasure, even if it kills them.
By the way, Bruce completed treatment in May, and was given the all-clear by his doctors after seven weeks of therapy. May he screech in good health for as long as there are  Maiden fans (i,e. until the end of time.)