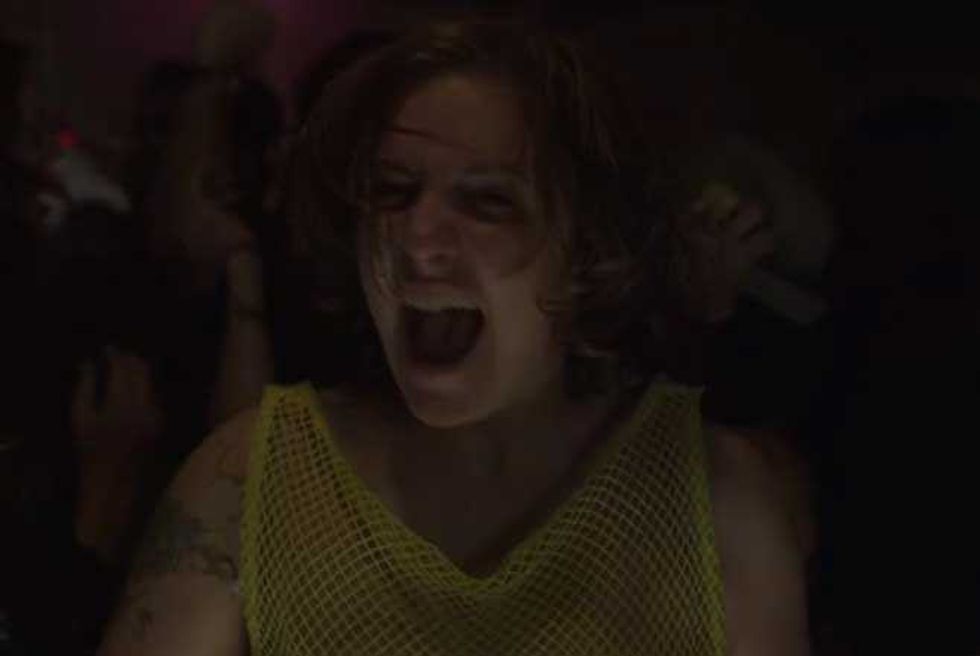 Last year, Icona Pop's "I Love It" was arguably the most ubiquitous pop song to not actually be a hit by any conventional measure. The Swedish pop duo's stomping, violent, take-no-prisoners juggernaut of a feel-good dancefloor anthem was used in everything last year from the Snooki & J-Woww credits to one of the Need for Speed video games, and was a hit among critics as well, finishing 15th in the all-encompassing Pazz & Jop singles poll, and 22nd on on our own year-end list. The song was impossibly cool while remaining totally inconclusive, and it felt absolutely great to sing along to at the top of your lungs.
More than any song since Robyn's "Dancing On My Own," "I Love It" was destined to be used in an episode of Girls.
The HBO sitcom, based around four twenty-something friends living in New York, has long relied on such underground-but-populist pop music to help feed the emotion of certain pivotal scenes, and last night's use of "I Love It" was a prime example. The song played during a slow-motion club scene in which main character Hannah was at the height of a coke binge she had indulged in with her roommate Elijah, forgetting all the hangups and insecurities that otherwise dominate her day-to-day life in the name of full-on release. It's a scene that's both incredibly cinematic and imminently relateable—with or without the drugs, nearly anyone should be able to identify with the extreme joy of letting it all go in the name of great pop music.
It's also the kind of scene that makes you wanna go out and download the song that's playing in the background. Not only does "I Love It" sound great—it always does, assuming it's not a super-depressing and rainy Monday morning (and even then it usually powers through)—but in the scene, Hannah and Elijah sing along (inaudibly) to every word, thus proving what an important part of their lives the song already is. (In all likelihood, as two hip-ish Brooklyn twenty-somethings, it probably would be in real life.) So if you're watching at home, and don't already know the song, you feel left out of the loop and left out of the moment, and you just might want to hit up iTunes as soon as possible after to be able to join the party yourself.
You wouldn't be alone. As of writing the day after, "I Love It" has climbed into the Top 50 on iTunes, selling much better and faster than it ever did upon its original release. If the song continues to sell steadily, it might even crack the Hot 100, a compliment not only to the enduring appeal of one of last year's pop masterworks, but to the popularity and cultural influence of Girls, which might currently be the show most likely to break a hit song after only Glee and the big reality competition franchises.
And if this ends up with "I Love It" edging out the latest Maroon 5 ballad or Flo Rida rip-off jam from our pop airwaves, however temporarily, we would be forever grateful.