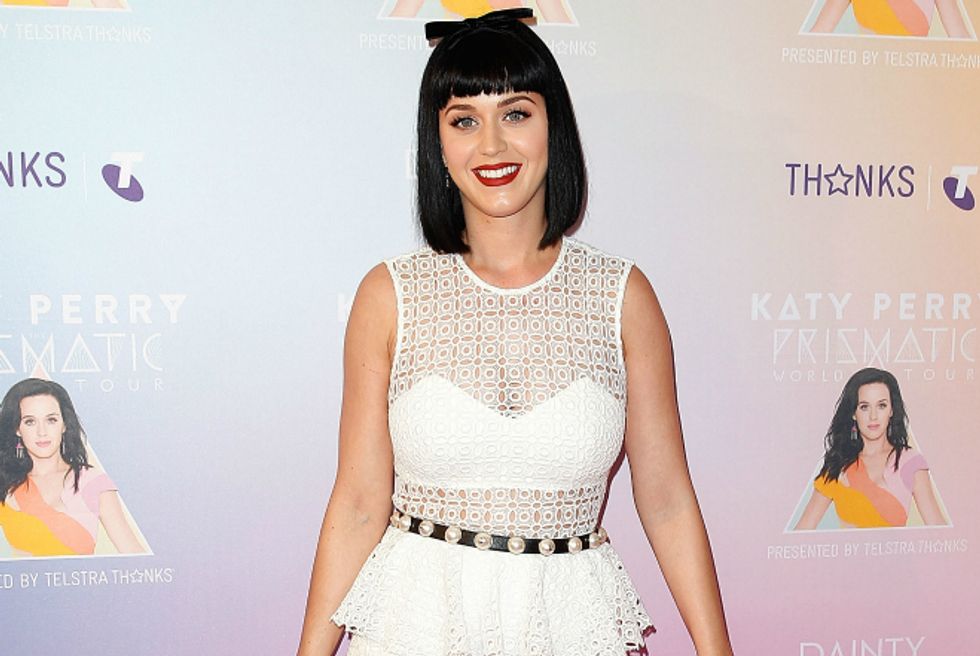 Katy Perry's still in the middle of promoting her radio-friendly Prism album, but it looks like she could've already started working on a follow up. 
Dr. Luke put out a tweet earlier today saying that he was in the studio with Perry and a handful of top songwriters and producers, including regular Perry collaborators Ester Dean and Cirkut (the former co-wrote "Firework" and the latter co-produced half of Prism).
Prism's so packed full of potential hits that it seems unlikely that Perry would already be working on a whole new album, but she could very well be planning to re-release the disc with a couple of new songs down the line, just like she did with Teenage Dream's The Complete Confection. 
Until then, keep an eye Prism's next scheduled single, "Birthday," which should start getting played on the radio soon now that "Dark Horse" is no longer No. 1 on the Hot 100.
Looking for great deals on Katy Perry tickets?