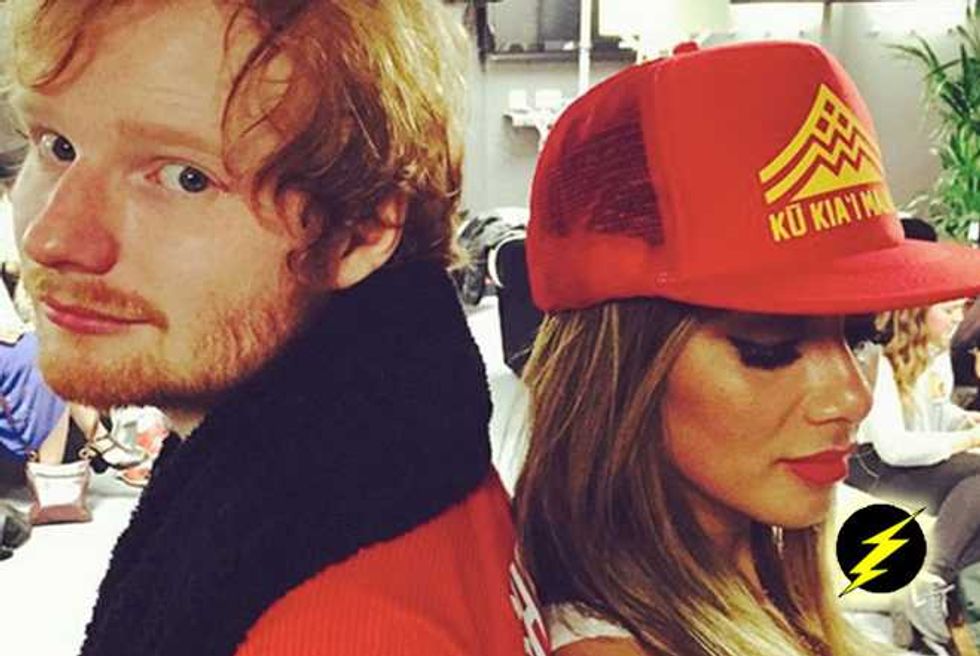 After splitting with longtime love, Formula 1 racing driver Lewis Hamilton, it seems Nicole Scherzinger has now caught the eye of her friend Ed Sheeran.
Good Deed Alert™—Could Ed Sheeran BE Any Cuter??
The 37 year old ex Pussycat Doll told the 24 year old Thinking Out Loud singer that his songs helped her get over her break up with Hamilton, and the two have reportedly been very close as of late.  When Nicole and Hamilton split in February this year, it was the fourth time they had broken up over the fact he won't commit to her.  He has reportedly been consoling himself with Rihanna and that, plus the fact that the former X Factor judge has been dropped by her record company means she's probably about ready for a little bit of TLC.
We have a sneaking suspicion English born gentleman Ed wooed her with a private performance, romantically crooning whilst strumming his guitar—although it has been said that Nicole was the one who actually dedicated a performance of Don't Cha to him.
Ed Sheeran Offers Up Acoustic 'Thinking Out Loud'—Watch Now!
Listen Sheeran, mate, if you are indeed going for it, we don't blame you. Nicole Scherzinger is a talented lady, and unbelievably hot,  just check the gallery below and you'll see...