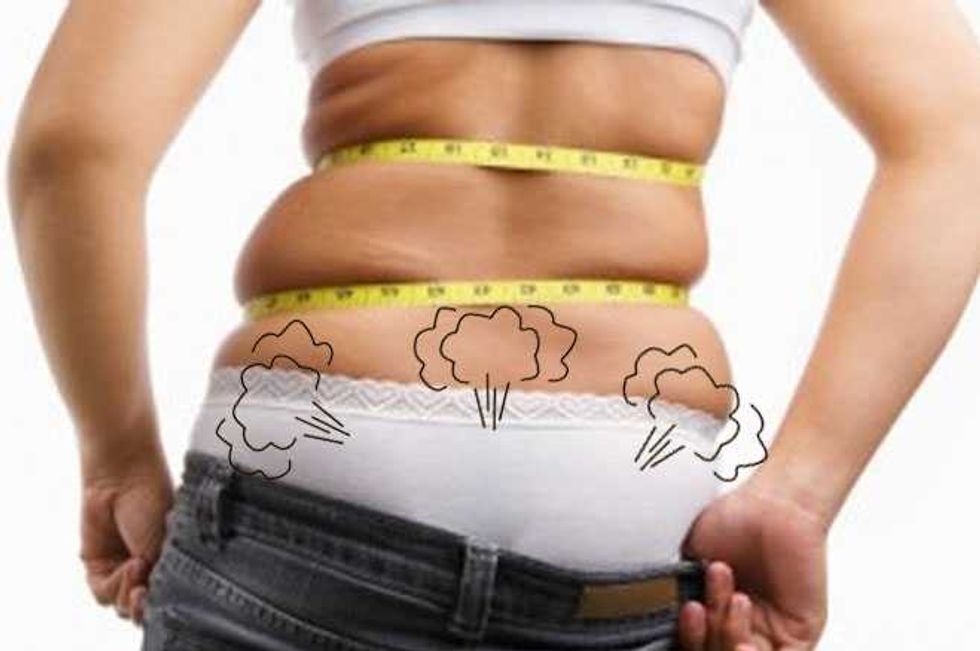 Farting Burn Calories
Scrolling through my Facebook feed over the weekend I came across a post stating that just one fart burns 67 calories and that 52 farts can burn off one pound of fat!
I was very excited.
Whoopi Goldberg Farts On The View
Now I am not a massively prolific farter, it's certainly not something I'm known for, but hey it's January, I've got a little holiday weight to get off so am looking for any way that doesn't involve cutting down on food or going to the gym to lose it.

Most people pass gas on average 13-21 times per day, so to up my quota and beat the bulge I've stocked up on bran, beans and soda. What could be easier than passing a little gas to blow off a few pounds? Instead of clenching to keep them in, who knows how many I could set free—52 maybe? If you add in the sneaky ones that escape while I'm asleep, I could be looking like Angelina Jolie by the end of the month!
Scientists Prove That Smelling Farts Can Help Prevent Cancer
Before I started parping the day away though, I thought I better research the Facebook FACT that has actually been around since 2012—and it seems I'm not the only one as when you type "does f" into Google the default is "does farting burn calories".
My search quickly led me to Snopes, and I am sad to say that once again they have shattered my illusion. Apparently there are no calories burned at all whilst farting, all the work is done by the gas itself. Big fat zero. In fact the only way  to actually burn any calories when letting rip is if you really strain to push one out—which obviously should be avoided as it leaves you vulnerable to unwelcome follow through.
Florida Woman Beats Farting Husband — Ends Up With Stain On Her Record
So there you have it, just when I thought I could butt burp my way down a couple of dress sizes, my hopes are dashed.
However!
I have discovered that typing burns 32 calories an hour—so if I do 109 hours of research into ways to lose weight other than diet and exercise, I will actually lose a pound!
Katy Perry was once referred to as "a flatulence factory" by her then husband, Russell Brand (NOW we know why he divorced her).
Ed Sheeran can do no wrong in our eyes..even his admission that he frequently drops one on stage!
Jessica Simpson tweeted in 2011 while she was pregnant that she farts 15 times more than the average person parps!
Back when Brad was married to Jen he said he loved marriage because "it means I can fart and eat ice-cream in bed". He must have changed his ways because we can't see Angelina entertaining such deviant behavior as eating ice-cream.
Alyssa Milano has clearly never been downwind of a post-curry-parp because she would think it neither 'hilarious' nor 'cool'.

Farting Burn Calories