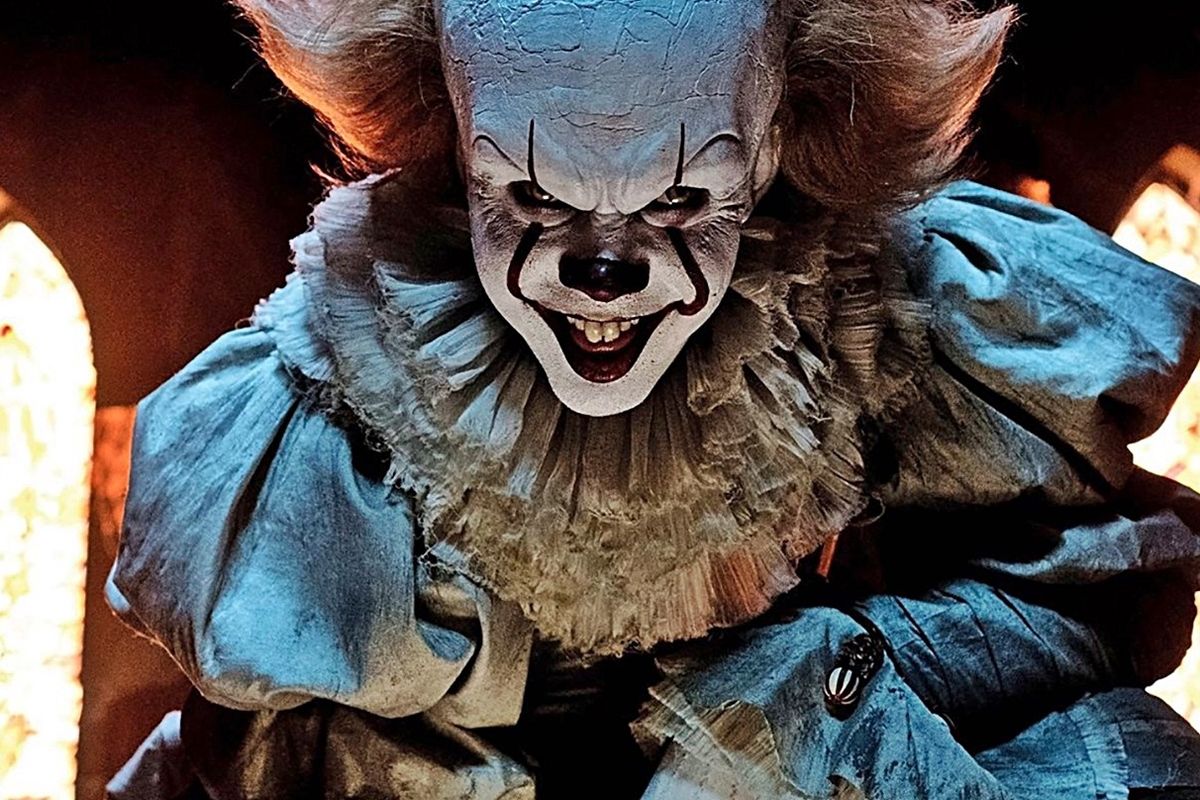 Screen Geek
A freakishly limber old lady offers Jessica Chastain tea in the first trailer for It Chapter Two.
It only gets worse from there. The sequel to the 2017 hit features Chastain as Beverley, who returns to Derry 27 years after the events of the original, based on Stephen King's iconic horror novel. Beverley visits her old apartment and is greeted by the elderly woman who now resides there. The least ominous part of their exchange is the cheerful woman's disturbing remark, "You know what they say about Derry: No one who dies here ever really dies!"
Director Andy Mushcietti and screenwriter Gary Dauberman pick up the story where it left off, as Beverley is joined by Bill (James McAvoy), Ben (Jay Ryan), Richi (Bill Hader), Mike (Isaiah Mustafa), Eddie (James Ransone), and Stan (Andy Bean) as they reconcile with what terrorized them as children in 1989. Bill Skarsgård also returns as Pennywise, the Dancing Clown.

It Chapter Two hits theaters on Sept. 6, 2019. Don't drink any tea until then.
IT CHAPTER TWO - Official Teaser Trailer [HD] youtu.be
---
Meg Hanson is a Brooklyn-based writer, teacher, and jaywalker. Find Meg at her website and on Twitter @megsoyung.
---
POP⚡DUST | Read More...
Now in Theaters: 5 New Movies for the Weekend of May 10th
How Black Drag Queens Invented Camp: An Incomplete History of Lena Waithe's Jacket
Has "Game Of Thrones" Lost Its Ability to Write Female Characters?