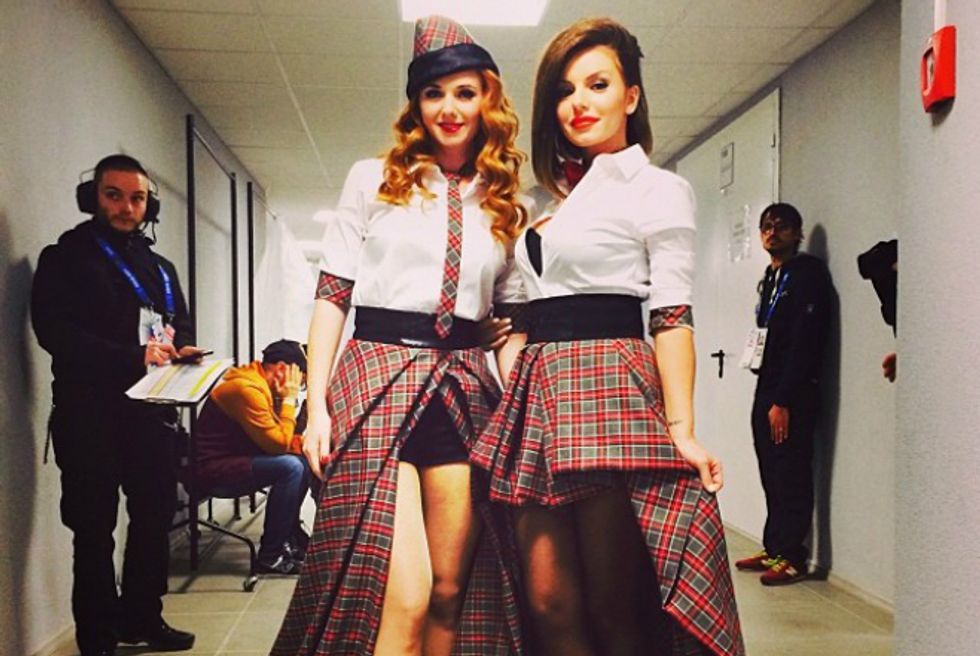 Despite officially reuniting and then breaking up again within the span of one week, t.A.T.u.'s new single is still coming out.
According to a post on the 'lesbian' duo's official VK page (VK is Russia's biggest social network, for those of you who were wondering just what the hell it is) the new single, titled "Love In Every Moment," will receive its world premiere through Russia's Love Radio this Sunday at 5pm MSK.
The bad news is that Lena Katina (the red head) says that a return to t.A.T.u. is "out of the question!," so this might be the last new t.A.T.u. song we ever get to hear. EVER.
But hey, a new t.A.T.u. song! Still exciting, right?