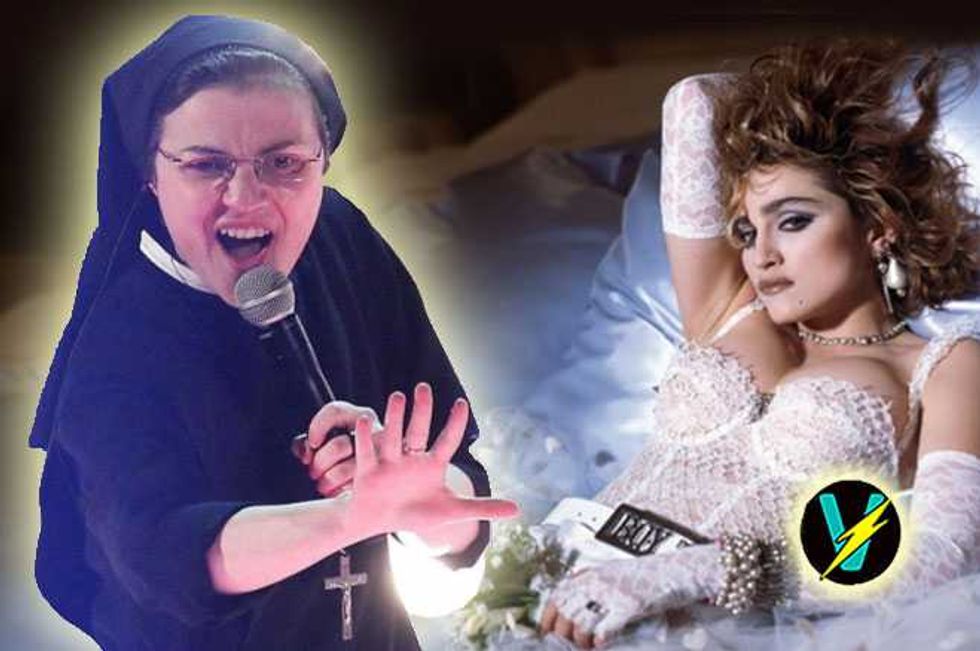 Madonna's Like A Virgin isn't the usual vocal fare you would expect an Ursuline nun to be belting out.
But then, Sister Cristina Scuccia isn't your regular, run-of-the mill Ursuline nun.
As Popdust previously reported, the 26-year-old left judges speechless when she appeared on the Italian version of The Voice earlier this year—she went on to win the popular talent show.
Sister Cristina chose to cover Madge's 1984 hit as her first single—not surprisingly, there's decidedly less lace, frills, lipstick and writhing around in the sister's homage, however, the end result is absolutely sublime none the less—Popdust has video.
Some may see the song choice as controversial, to say the least, however, Sister Cristina explained that she views the song as being about the power of love to renew people.
I chose it. With no intention to provoke or scandalize. Reading the text, without being influenced by previous interpretations, you discover that it is a song about the power of love to renew people. To rescue them from their past. And this is the way that I wanted to interpret it. For this reason we have transformed this song from the pop-dance piece which it was, into a romantic ballad, a bit like the ones by Amos Lee. Something more similar to a lay prayer, than to a pop piece.