Humor
Can there be requiem for a Soulja Boy?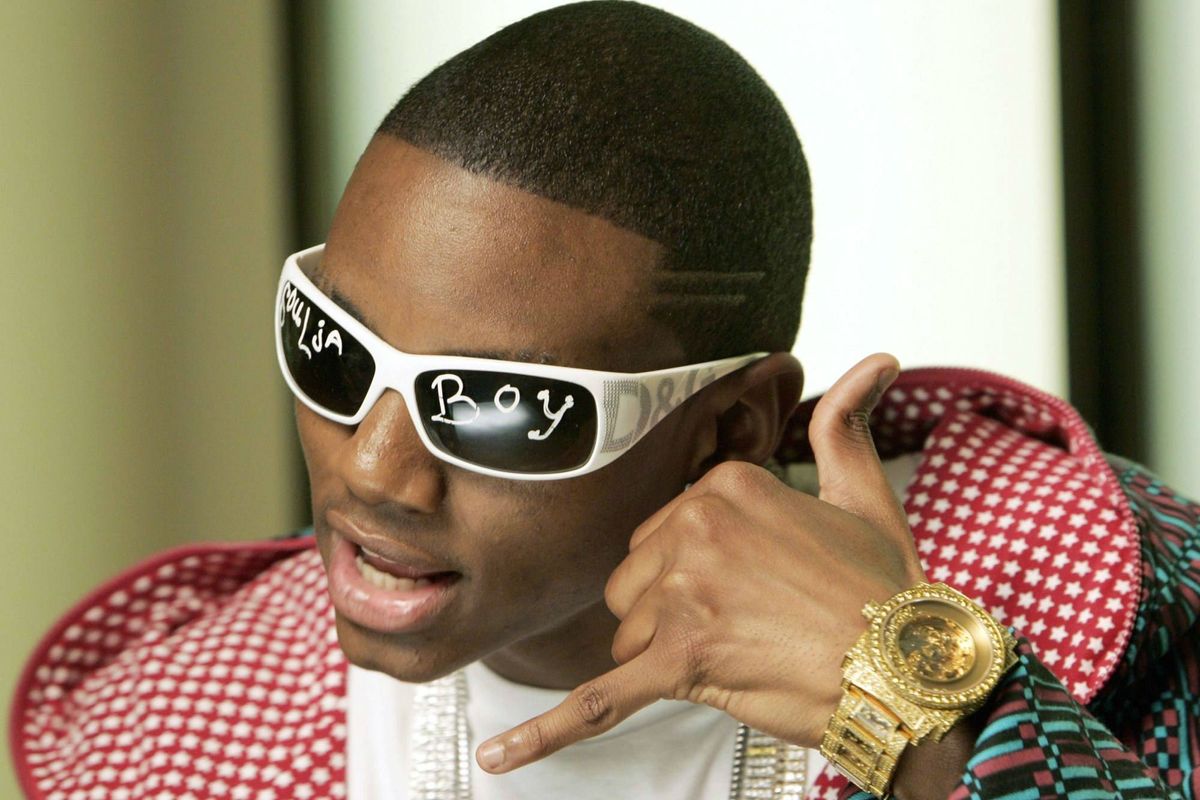 The year is 2007. Steve Jobs has just announced plans to release something called an "iPhone," archaeologists in Japan discover a 2,100 year old melon still in its rind, and you're a 17 year old named DeAndre Way. By the time the year finishes however, your song "Crank That" will have already hit No. 1 on the Billboard Music Chart, and you will be known to the world as your new name: Soulja Boy Tell 'Em.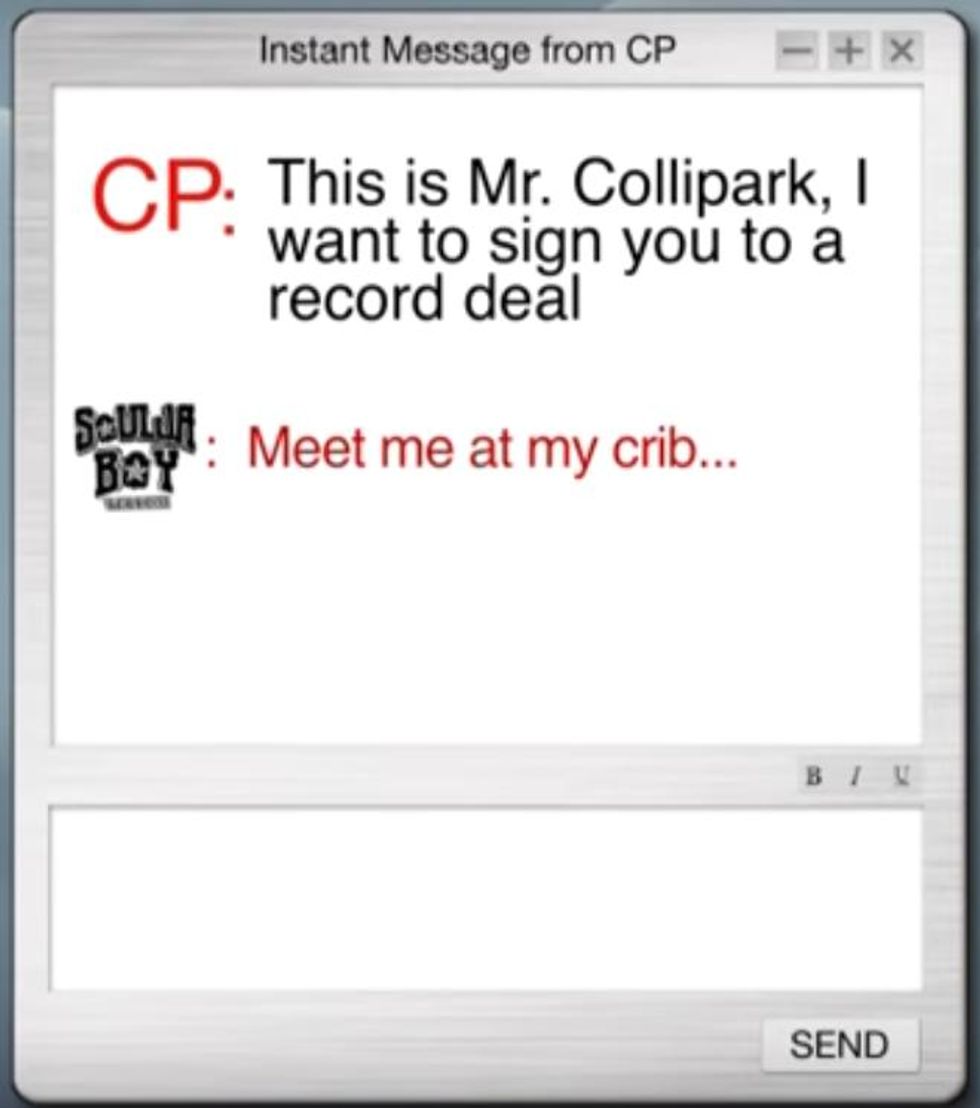 The chat that changed your life.
People love that dance craze you started, some of the first videos they'll watch on that new website "YouTube" they've been hearing about will be tutorials on how to do it, showing them how to move their feet while properly cranking it. After that, they'll be sure to find on the side some parodies of your song. Maybe it's about Pokemon, "Crank That Pikachu" perhaps? Maybe some small high school changed the lyrics to include in-jokes about the student body, "Crank That Ridge Lake High" if you could believe it.
But when you reach the top, the only direction you can go is downward. They start doing the dance ironically, and everyone is sick and tired of your whited-out sunglasses. I mean, it's a good idea to have the white on black, but your own name? It's too late though, you've shed all the parts of yourself that were once DeAndre. When you hop up out of bed, turn your swag on, and take a look in the mirror, all you see is Soulja.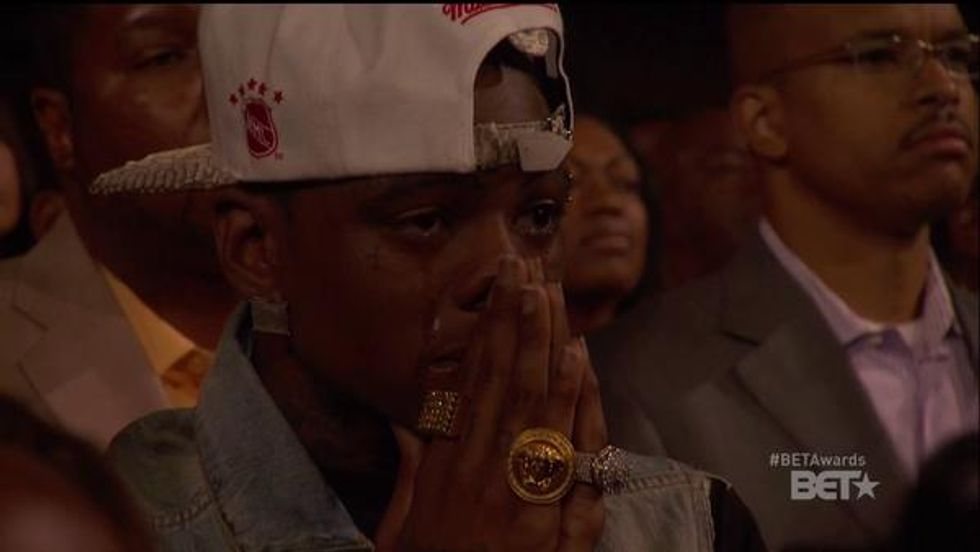 Except when you think about Whitney Houston, then your eyes are filled with tears.
It's 2010 now, and hey, it could be worse. Harkening back to a simpler time, you name your third studio album The DeAndre Way, releasing it on your own label, Stacks On Deck Entertainment. "Pretty Boy Swag" gets everyone excited again, could Soulja Boy be reasserting himself on the rap scene, is the kid making a comeback? You decide to sign that guy with all the weird song ideas, who only seems to ever freestyle on mic, even letting him have a feature on the album. He goes by Lil B, or sometimes he goes by the BasedGod. It's hard to keep track.
The album comes out and… it doesn't sell. Or it does, but not in any range you recognize. In fact, it'll sell the least of all your albums ever. Rolling Stone gives it two stars, their review starting with the line:
---
A shaky stab at Soulja manhood, the third disc from the "Crank That" cutie finds him hitting drinking age, torn between pup and pit bull.
---
You think to yourself: "They don't know anything, I AM a man now, I have tattoos dammit!" What's it going to take, huh? What's it going to take for them to forget about your past, and give you another chance? When are they going to let you be your own man?
It's 2017. You can't even keep up anymore, the game is changing so fast. Steve Jobs has passed away, who knows whatever happened to that melon in Japan, hopefully someone took one for the team and just tried to eat the thing, and 10 years have passed since the song of a lifetime took your name away from you.
It's 2017, and some other rappers think it'd be funny to clown you. As a matter of fact, it seems most of the world wants to clown you. So what do you do? It's 2017, and you are a man now.