It's Jennifer Lopez and Kim Kardashian fought the good fight for Most Naked dress at tonight's all star Met Gala, only to be trounced by Beyonce.
While J Lo was content to expose her ass, Kim offered her entire body, but it's not like we haven't seen that a million times.
Beyonce went that extra millimeter and it was all she needed to leave the other exhibitionists in the dust.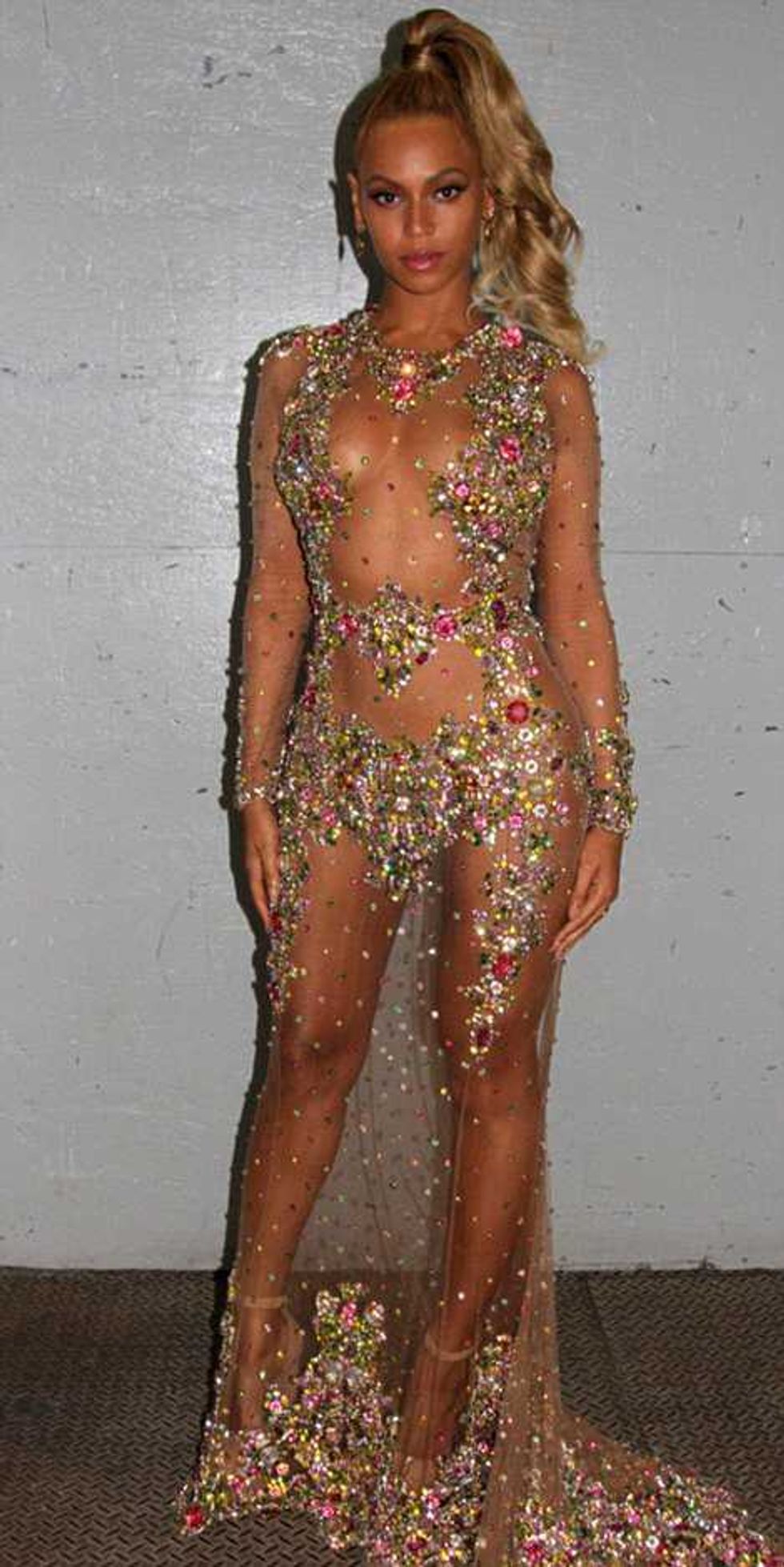 Miley Cyrus made a valiant effort but only made fourth place.
Stay tuned for much more in the stakes for Most Everything at the $24,000 per set event.