Culture News
At a recent show, the rapper urged the crowd to scream obscenities a him. Was this a cry for help or he just realized it's not 2000 anymore?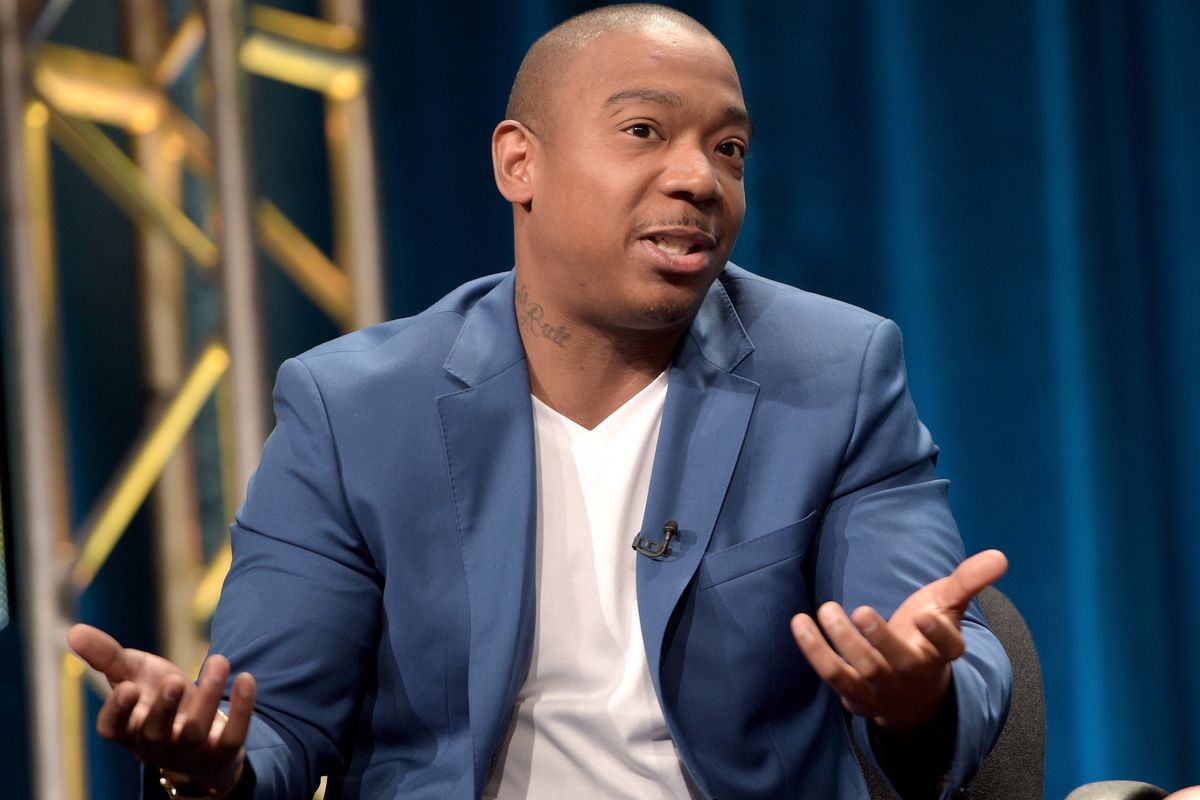 So, Ja Rule wants to clear the air with his fans.
On Friday, he paused his New Jersey show to ask if anyone had happened to watch the documentaries that painted him as a predatory con artist. The crowd generally responded with the sound that precedes a drawing and quartering in a town square. But Ja Rule was pleased, saying, "Ya'll might be a little mad… so get it out your system, 'cause we ain't gonna do this the rest of the year! Get your middle fingers up!" And like everyone's favorite camp counselor who smoked excellent weed, he made sure the crowd was flipping him off before he led a chant, "Let me hear you say… fuck you Ja Rule!"
After he finished the show without more fanfare, the anti-Ja Rule chant was posted to Instagram, where people were generally confused for the following reasons:

A) Ja Rule still has concerts?
B) Is Ja Rule 50 Cent now?
C) What songs does Ja Rule perform in 2019?
D) How much does Ja Rule miss Jennifer Lopez?
E) Wouldn't New Jersey chant "Fuck you" to anybody?
Ja Rule seems lonely for friends these days. With Fyre Festival's planners facing a $100 million class action lawsuit and Billy McFarland serving a six-year prison sentence for fraud, everyone involved in the giant con, including Ja Rule, has pleaded the fifth. But while Hulu's documentary only hinted that the rapper was deeply involved, Netflix highlighted Ja Rule's insight both before and after the fiasco. Both features have reignited public backlash against those involved, including the 42-year-old rapper, whose bland and pandering apologies convey a man who just wants to be liked.
In the immediate aftermath of Fyre Festival in 2017, Ja Rule took to Twitter to assuage people's worries about the young attendees' safety and, above all, deny any responsibility whatsoever. He posted, "We are working right now on getting everyone of [sic] the island SAFE that is my immediate concern...I'm working to make it right by making sure everyone is refunded...I truly apologize as this is NOT MY FAULT...but I'm taking responsibility I'm deeply sorry to everyone who was inconvenienced by this."
As of January 2019, no Fyre Festival attendee had received a refund from the festival organizers. A few had managed to successfully file disputes with their credit card companies to remove Fyre Fest charges as fraudulent. But in his defense, Ja Rule has been busy this year, as he'll soon begin touring with Ashanti. While he may not need the money as badly as the people who lost thousands at Fyre Fest, he does need his fans; they're his only friends who aren't in jail.

---
Meg Hanson is a Brooklyn-based writer, teacher and jaywalker. Find Meg at her website and on Twitter @megsoyung.

---
POP⚡DUST | Read More...

The 7 Worst TV Shows Coming to Prime-Time in 2019
Colin Kaepernick's Lawyer Slams Maroon 5 for "Crossing the Picket Line" Before Historically Boring Show