Top Stories
The Italian singer-songwriter aims high for a stateside takeover in 2017.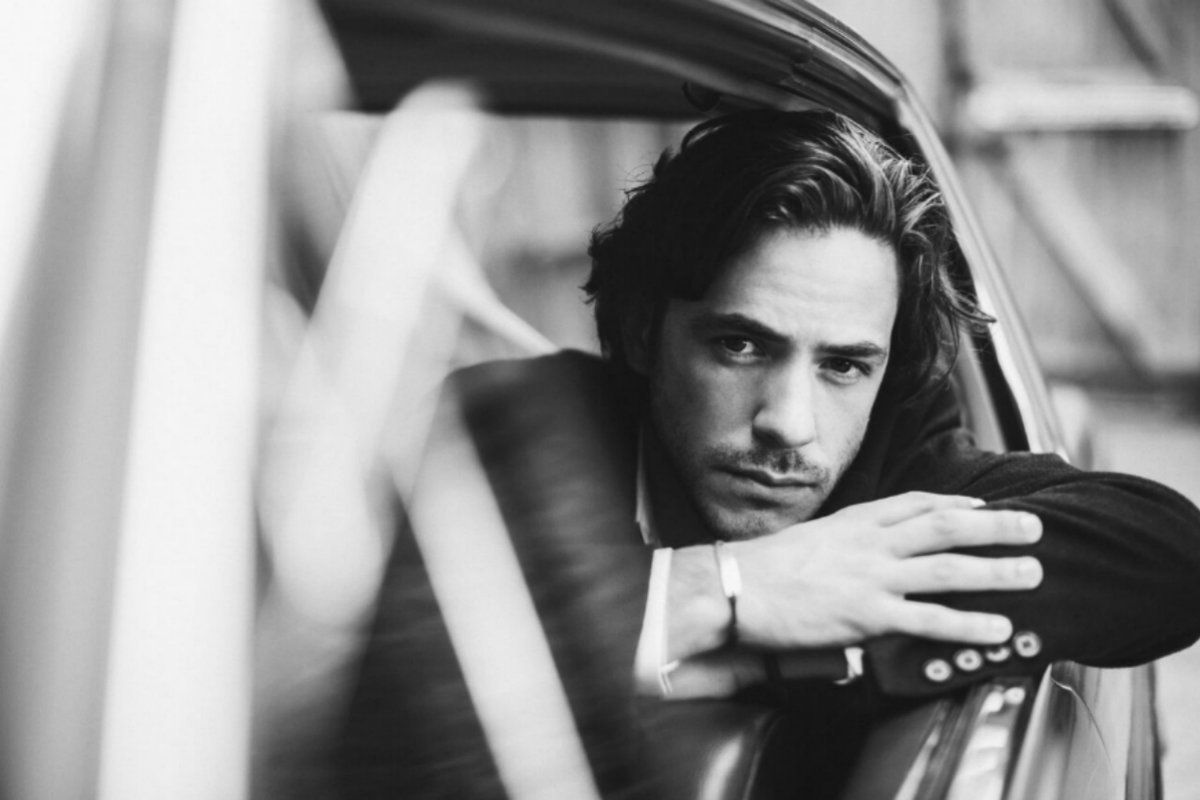 The toil and bloodshed of the music industry can weigh on you, just ask any working musician today. Now entering his 11th year in the business, Jack Savoretti, an Italian-English singer-songwriter with five studio albums to his credit, started living in the moment with the release of 2016's expressive and soulful Sleep No MoreSleep No More--which has now become a watershed moment for his career. With a No. 6 start on the Official Charts Company last fall, the album has allowed Savoretti to expand his reach, furthering cementing his potential for a proper stateside splash. The record features an intricate balance between vulnerable lyricism--"emptiness and loneliness, my only company," he laments on the haunting "Tight Rope"--smokey grooves ("Helpless," "Any Other Way") and unwavering optimism, as you'll find on one of many standouts, the "Start Living in the Moment" anthem. "You're burning your bridges. You are building up walls. You can't see what you've got now, too busy wanting it all," he advises on a song which was born of his own reflections of people around him. "I have seen a lot of people around me ignore what could make them happy by focussing too much on what could be and what could of been instead of what is," he tells Popdust over a recent email.
While the notable chart success and bevy of opportunities (including renewed interest in his live show, TV bookings, etc.) is something of a rarity these days, it is the artistic expression through which Savoretti frames his fatherhood and being a husband which is most affecting. "Through this whole process, I have learned to balance passion and responsibility," he says. "That is something that most people at this phase in their life have to learn how to do and it seemed happen along the way."
"I won't sink or swim," Savoretti avows on the Tom Petty-bent "Deep Waters," which ebbs and flows with an evocative coldness that'll send shivers down your spine. It's the straight-forwardness of his stories, choked in arresting imagery, that makes his work so artful and timeless. Even when given the chance, he wouldn't change a single lyric or melody. "I am fortunately in a position now where I no longer have to do what I don't want to do and because of that I would never have put an album out that I was unhappy with. You can always do more and that is never ending but I definitely felt like this album is completed for now," he says.

Songs like "Troubled Souls" and the title track--in which he bellows "fixing your broken dream, can't get no sleep no more"--remain on the tip of the mind. Savoretti is never ashamed to shove his fragility into the limelight. He does so as a way to hand us a weathered and worn, handwritten testament into how to cope with the shards of our own broken hearts. "This album is all about everything that keeps you up late at night at this stage in life," he notes of the album's overarching themes: pain, redemption, resolve, joy, hope.
As he continues his U.S. takeover, which included several LA and NYC shows in the past two months, he is still trying remain grounded by stay alert. "I haven't had time to process anything, to be honest, as we have been on the road pretty non-stop," he admits. "As long as people ask us to play, we will be out there playing for them."
Since hitting the road last fall, two songs, in particular, have risen to the top as fan favorites. "'When We Were Lovers' and 'Only You' both receive a great response live. It's so amazing to hear the songs sung back to you even when they are so new," he says, citing his most cherished part of being on the open road as "seeing how different people in different parts of the world react to different songs."
---
READ MORE ABOUT MUSIC...
Premiere: Oddnesse sends a shockwave with new EP
Premiere: The Wild Wild offers sage advice with "Alright" lyric video
Premiere: TeamMate unravel vital "Damage" video, talk coming out & new album
---