MUSIC
The Austin blues rocker braves uncertainty with her dangerously biting new single.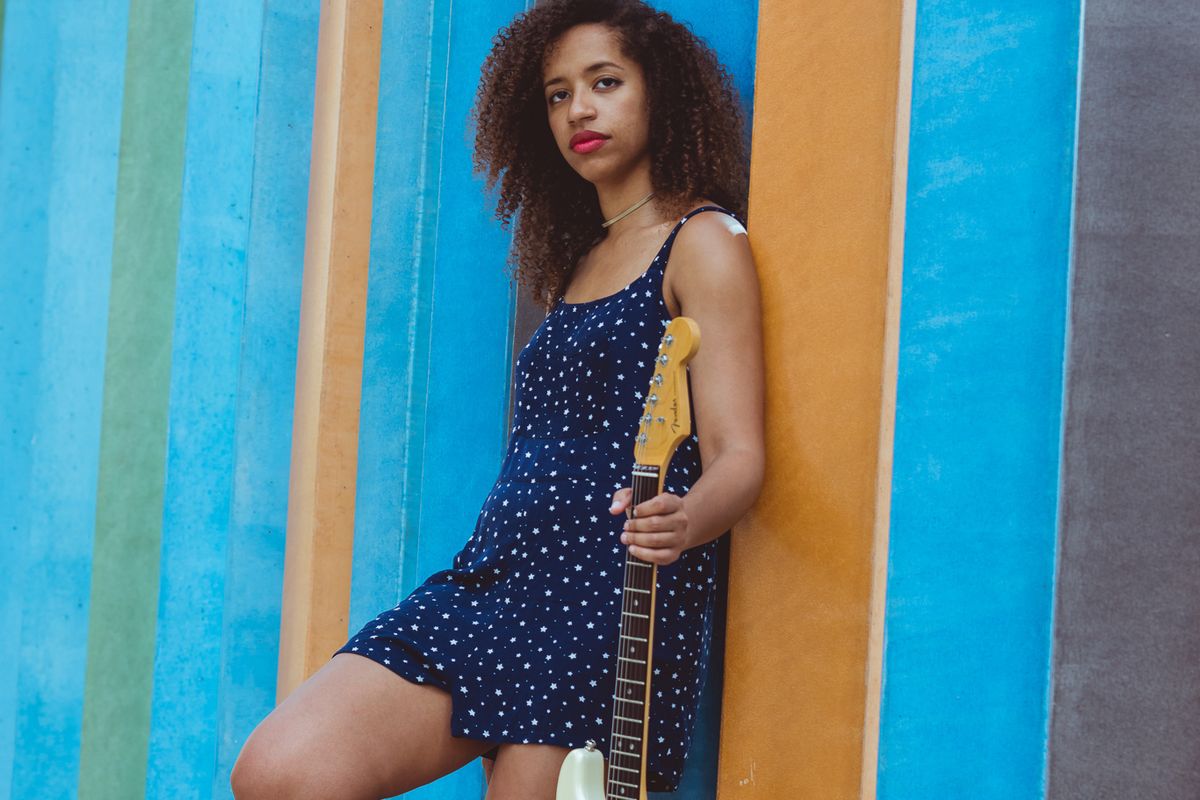 Ishmael Quintanilla III
Venson digs her heels into the earth.
The stab of betrayal can sneak up on you when you least expect it. And the culprit can often be someone in which you've placed complete, unwavering trust. It's never easy to overcome, and an emotional purge is often the best way to cope. Austin-based musician, singer, and songwriter Jackie Venson stood at a crossroads in the aftermath of such an unwelcome attack, and with her guitar in tow, she finds great comfort in her new single "I Will Find a Way," a pulsating arena-rock anthem that sees her wield her voice to rebuild her life. "And so I will leave my bags behind / And be brave, unfazed by the darkness," she affirms, both as a comfort to her swollen soul and as a resolution to the listener.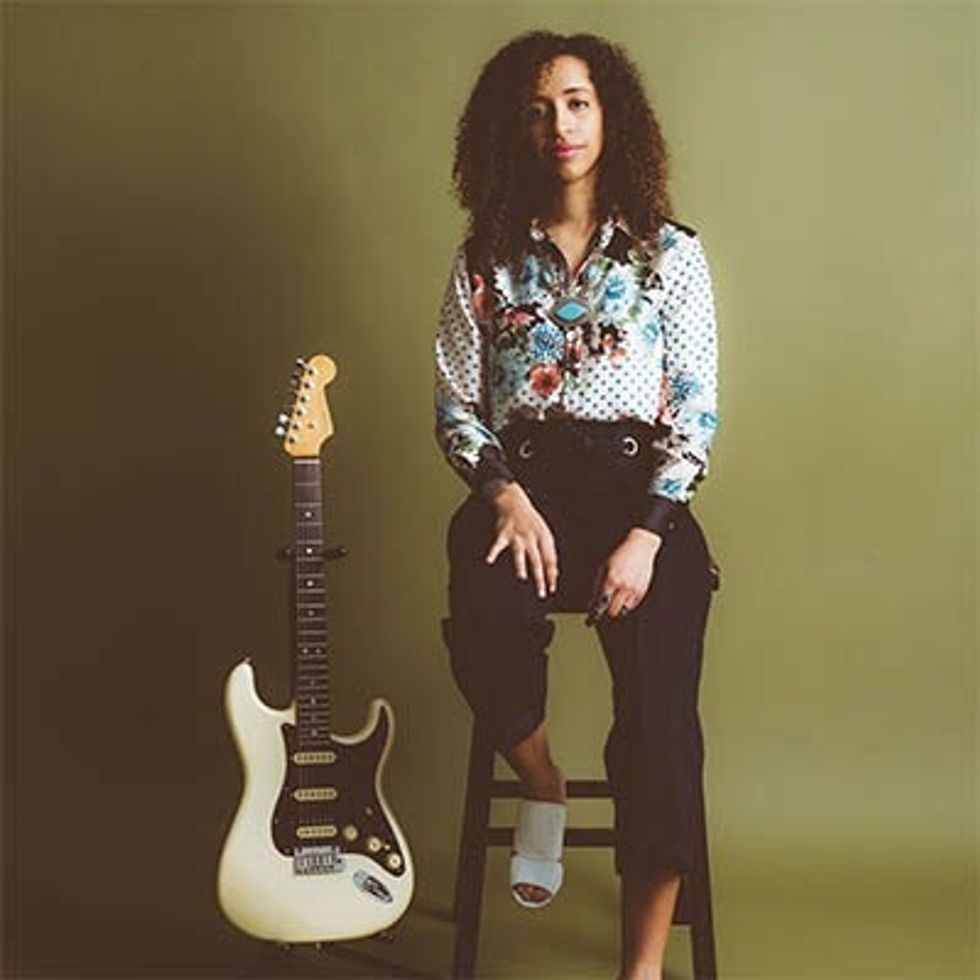 Daniel Cavazos
The thunderous guitars clash together in psychedelic and mesmerizing waves. Her voice escapes in hushed but commanding whispers, and even as she seemingly holds it together, there is a subtle and razor-sharp ache leading the charge. From the blistering dance of the strings against a textured, vibrant backdrop to Venson's relentless vocal chopping, "I Will Find a Way" acts as a rallying cry that sits in the pockets of blues, rock, and pop music, twisting around the edges of genres in a snarling flippancy. But make no mistake, she means business. "I will find a way / There will be a way," she sings, almost in a meditative state before the production takes a hard left turn.

"I Will Find a Way," officially out today (Sept. 28), follows this summer's "Keep On" and continues fermenting Venson's particularly alluring brand of soul-rock fusion. On the song, which is far more than meets the eye, she shares, "Unintentionally, or maybe intentionally on a subconscious level, this new single mirrors what I've had to overcome this year. I set a lofty goal of writing, recording and releasing 12 songs and videos, and I draw my creativity from personal experience. This song was written at a time when I put my trust in certain people and they took advantage of that trust."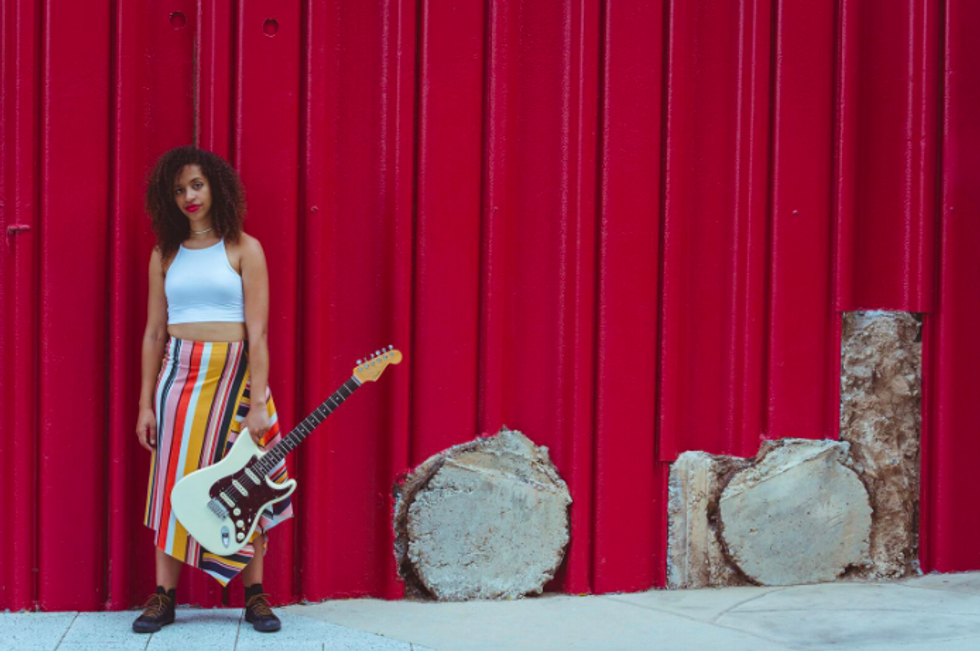 Ismail Quintanilla
Feeling the betrayal rattle her core, she pours her heart out for an exact four minute rampage. "Betrayal feels like such a dramatic word, but sometimes it's appropriate. It was a moment where I had to dig deep, push past what I thought my limits were and find a way to make the best of a bad situation," she continues. "I've experienced so much personal growth this year and that growth has brought serious strength. My hope is that when people listen to this song, they experience some of that, by the end of the song I want them to feel some measure of triumph, because that's what I felt when I finished "I Will Find A Way". I felt triumphant."

With a set of records under her belt, including 2017's Transcends EP, and more determination locking in her eyes, Venson is only just getting started. "I Will Find a Way" sees the multi-faceted performer, who has shared stages with the likes of Tim McGraw and James Taylor, among others, finally reclaiming her identity and her dignity. Now, let's see her truly fly.
Listen below:
---
Jason Scott is a freelance music journalist with bylines in B-Sides & Badlands, Billboard, PopCrush, Ladygunn, Greatist, AXS, Uproxx, Paste and many others. Follow him on Twitter.

---
POP⚡DUST | Read More…
Premiere | Brett Cameron Hangs Onto Dying, Flaking 'Roses in the Backseat'
Premiere | Calvin Arsenia Winds Up 'Toxic,' String-Laden Britney Spears Cover
Popdust Presents | Dame Grease Relishes in His Legacy
Related Articles Around the Web