Jacquie Lee might not be "the perfect girl" (as she sings on "Right Love"), but she makes a case for becoming the first superstar to come off the hit NBC singing competition The Voice. With her blistering debut EP Broken Ones now in her back pocket, having been released this week, the 17-year-old demonstrates an uncanny maturity throughout the meager five songs. As she launches into the haunting title track (and set opener), it's evident she has complete control over her integrity, as her voice drips with heartache, only surpassed by her otherworldly phrasing. There's a tenderness and wholly organic way she caresses each lyric, but there's enough poise to allow the melody to breathe. Even if she may not have lived the song herself, she pulls it off brilliantly.
As a member on Christina Aguilera's team during the show's fall 2013 installment, Lee never quite reached her full potential and ultimately finished in second place. But on such a track as "Tears Fall," a captivating, popping uptempo, she flourishes. While the show has churned out such country singers as Cassadee Pope and Danielle Bradbery, who have both enjoyed moderate success in Nashville, Lee has balanced the trapeze between catchy, memorable material and a stellar presentation. It's all about the songs, really; her talent is a given. Broken Ones is where everything seems to gloriously fall into place perfectly. Later, on "Drown Me In Love," she plows forward on a mysteriously dark track, that peppers in a little Lana Del Rey and a dash of Ellie Goulding. It's an ethereal mix, and it works wonders. The electro-dance elements that sneak in later add that modern idealism that is so prevalent in the Top 40 of today. This track, especially, fits among such Hot 100 smashes as Taylor Swift's "Shake It Off" and the Ariana Grande-Jessie J-Nicki Minaj explosive collaboration "Bang Bang."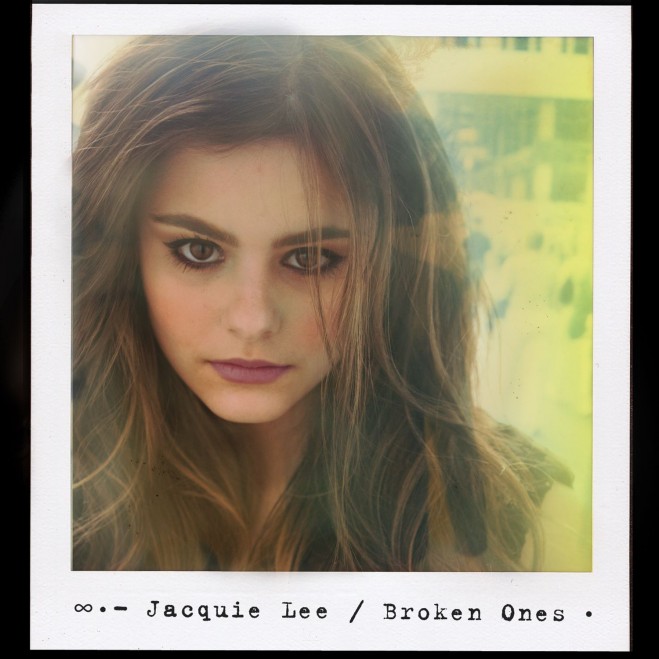 It seems rather fitting that she choose to close her first Atlantic Records project with a re-invented, sometimes jarring version of Cyndi Lauper's signature "Girls Just Wanna Have Fun." The typical "let's slow down an uptempo pop anthem" trope is a bit played out in the mainstream culture, but (again), Lee is bold about her choices. She makes intriguing, playful additions to the melodic line, somehow finding new meaning to the '80s standard. It's even more haunting than you could have imagined. If there's anyone who could compete, vocally, with major players like Grande, it would be this shimmering diamond.
Must-Listen Tracks: "Tears Fall," "Real Love," "Girls Just Wanna Have Fun"
Grade: 4/5
here it is!!! #BrokenOnesEP is officially out on @iTunesMusic & @GooglePlay! so happy to share this music with you! 💜 http://t.co/1r5OX2wZza

— Jacquie Lee (@jacquieleemusic) October 21, 2014
Stay tuned for updates. Feel free to follow @Popdust and JasonTheScott on Twitter!