Arts
The singer-songwriter ponders one of the toughest years in recent memory and how meeting a homeless woman changed her life forever.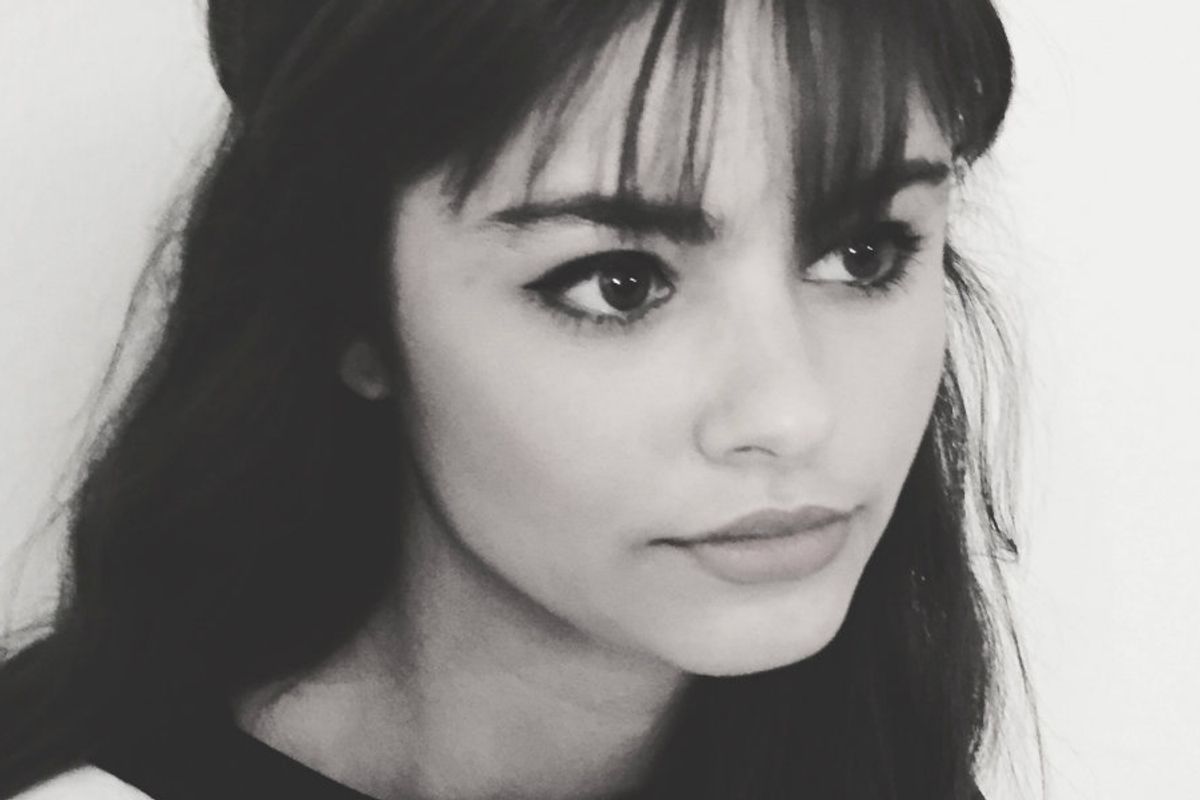 A chance encounter can change the entire trajectory of your life. Jacquie Lee, who lost her best friend and fellow "Voice" alum Christina Grimmie to a deadly shooting this year, recollects one especially powerful moment which not only comforted her but inspired her to write a song. "A homeless woman randomly approached me outside of a Starbucks shortly after Christina passed. I was having a really hard time getting back into my routine and my normal life," she shares exclusively with Popdust of the song--"Somebody's Angel" is a haunting downtempo track with a simple but profound message. "She started to engage in a conversation and open up about how she was dealing with the death of her mother. She didn't have a bad outlook on anything, it was more of a comforting outlook, and she wasn't crazy or on drugs. I just felt like I was supposed to meet her for a reason."
Lee continues. "She asked me if I had ever dealt with death and if I believed in a heaven. Surprisingly, I started opening up to her within seconds. All of the details of the pain of loss and faith came spilling out of my mouth. Before I had to leave, she left me with the words, 'Don't worry, she is in a better place I promise you. She's somebody's angel now.'"
"For some reason, those words really hit me and stuck with me. I had heard so many fragmented sentences from friends and family trying to rationalize and comfort me, but for some reason, 'she's somebody's angel' helped me believe she was in a better place. If there is anything that Christina's presence resembles most, it's an angel," Lee says.
That's when "Somebody's Angel" became something much bigger than Lee anticipated. She "immediately went home and wrote the song" and "shortly after I recorded the song I ran into the SAME woman. I ran up to her to thank her and she smiled and said, 'She would have wanted that.' It restored a little bit of hope and reassurance that Christina is watching over everyone. It's hard to explain the presence that this woman had in words, but she got me through a dark time. She didn't feel like a stranger."
"Oh, my love, can't see no light shine through. It's dark out here and right now, I'm needing you," the singer laments on the slow-burning first verse. "Wish I could hear the words that you say to me right now...wish I knew where you were, you were here with me somehow...but you're somebody's angel now..."
While writing the lyrics wasn't particularly difficult--"I was just being honest about what I felt and what I was going through at the time," she says--processing what had happened was, understandably, far more burdensome. "I was trying to find a way to understand why this happened and believe that she was in a better place, and I was having a hard time coping with her death."
Lee drew on Elvis Presley's "I Can't Help Falling in Love with You"--"my favorite cover that [Christina] sang"--as somewhat of a template for the new song. "The vibe and instrumentation had to be similar. It needed to have electric guitar and a record player blues tempo. It needed to feel like Elvis," she explains. "Strangely enough, creating this song and adding in little details that were inspired from Christina and our memories together gave me a lot of comfort and calmness. Now, I always associate that feeling with the electric guitar."
When it came down to recording the song, "it was so emotional," Lee says. "I remember sitting in the producer David Pramik's studio with all of the lights off crying into the mic. It was a moment where things were starting to sink in and feel real."
In the official music video, Lee uses her own personal hand drawings to frame not only her pain over losing Grimmie but to recognize what is, perhaps, one of the most troubling and devastating years in recent memory. Featuring real news footage, Lee honors the passing of great cultural icons, ranging from First Lady Nancy Reagan and David Bowie to actresses Doris Roberts and Prince; in between she also pays tribute to the victims of Hurricane Matthew, of the Orlando shooting and those lost in the Nice, France attack. "I wanted it to be as real as possible. When all of these tragedies happened, we all couldn't believe what we were seeing when we turned on the T.V. or the computer while watching with friends and family," Lee says. "It's something we're all collectively struggling with and I wanted to make sure that was represented in the video."
On how she came up with the video's concept, she explains: "During this process, my eyes opened up to all of the tragedy and loss we experience throughout our lives. It felt like this year specifically we had all been touched by the passing of someone, whether we knew them personally or not. The process also opened my eyes to all of the pain, the senseless violence, and the questions we don't have answers to. Although I lacked clarity on why all of this happens, the one thing I knew was that music is supposed to bring us together. It's supposed to be there when you feel alone or hopeless. I hope that this song will bring people together in memory of all that we've lost and that in some small way, [this song] might help everyone who hears it cope with and get through the tough times that inevitably come. It did for me, so hopefully it will for you too."
"What I want people to take away from this song is unity. I want anyone who is grieving to know they are not alone and and know that we are all together," she adds.
Reflecting on her own journey through writing and recording such an important song, she says she "realized how fortunate I was to have this outlet for my anger and sadness. Writing and recording this song also helped me accept that this actually happened. It was very therapeutic. Going through all of the memories and releasing a piece of art into the world that will always be for Christina makes me feel like I've done something right."
"Somebody's Angel" hits iTunes on Friday (Dec. 16). Pre-order now.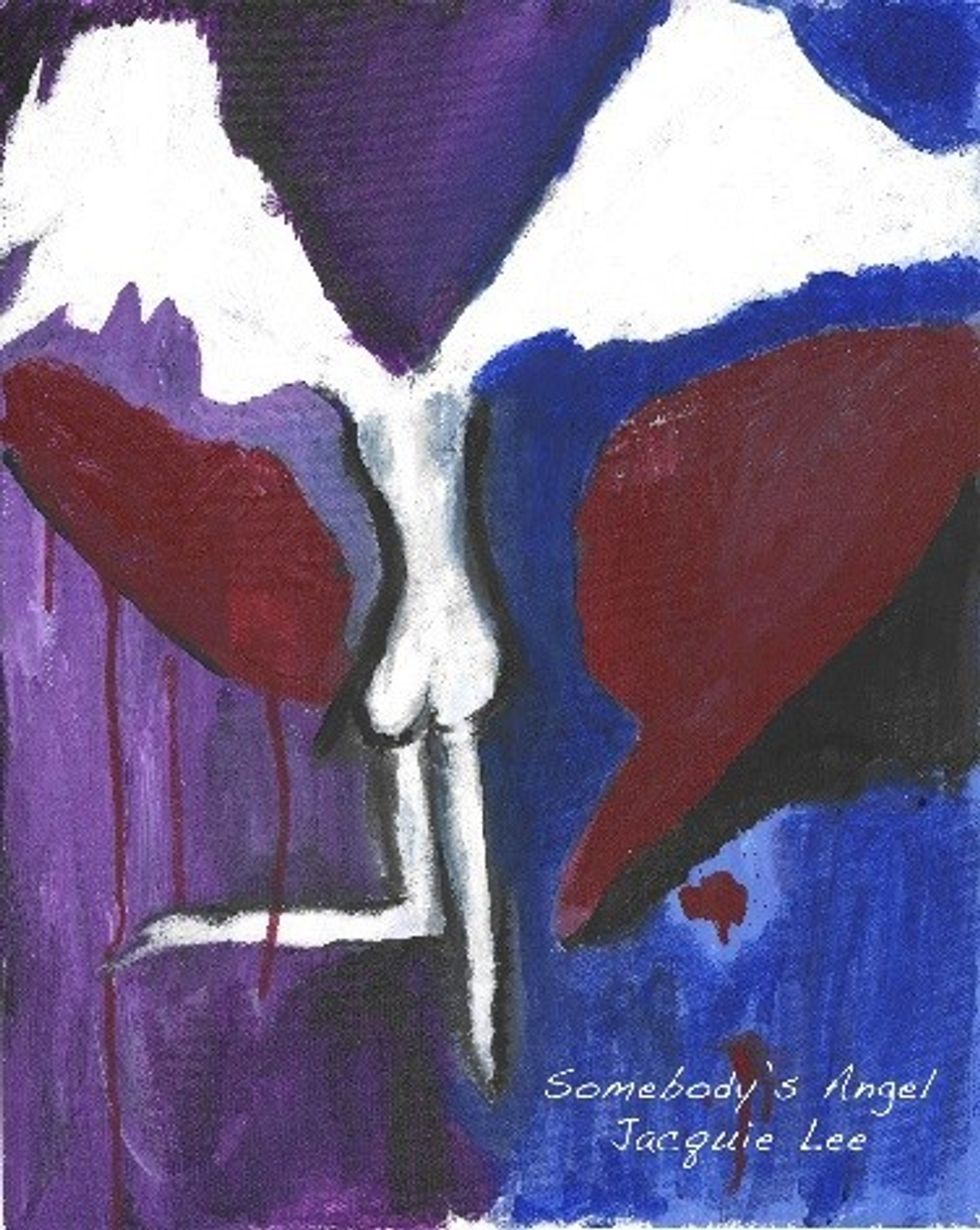 ---
READ MORE ABOUT MUSIC...
Sheare Is "Tired Of Always Running" In His New Music Video
Premiere: The Young Wild's Closing Credits-Inspired "In The Wild" Music Video
Premiere: MarieLine Hits The Streets In New "I Don't Have Time For This S#!T" Video
From Your Site Articles
Related Articles Around the Web