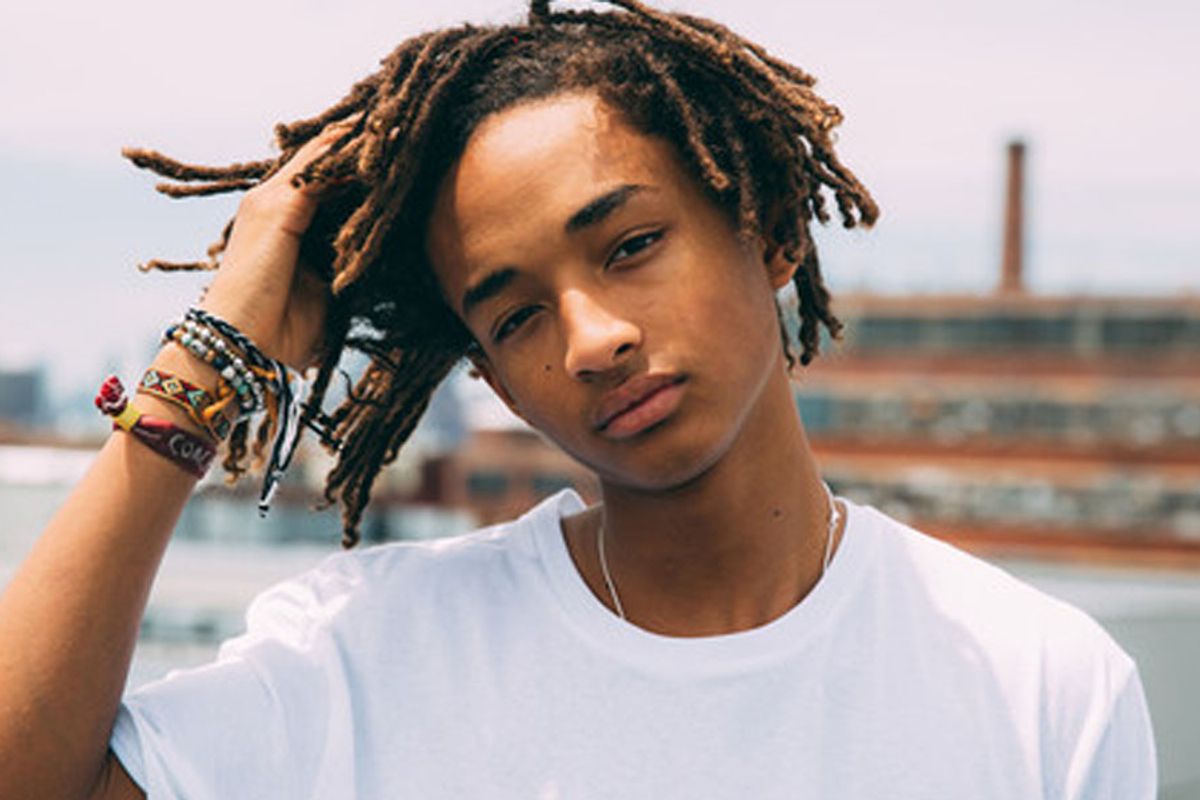 A sick hoax video has gone viral showing 18 year old Jaden Smith apparently taking his own life.
Bearing in mind the new movie of Jaden's Dad, Will Smith is called Suicide Squad, it's a pretty macabre stunt that people have been taken in by.
The video doing the rounds on Facebook shows Smith Jnr tearfully gazing into the camera saying goodbye to his famous father before hanging himself.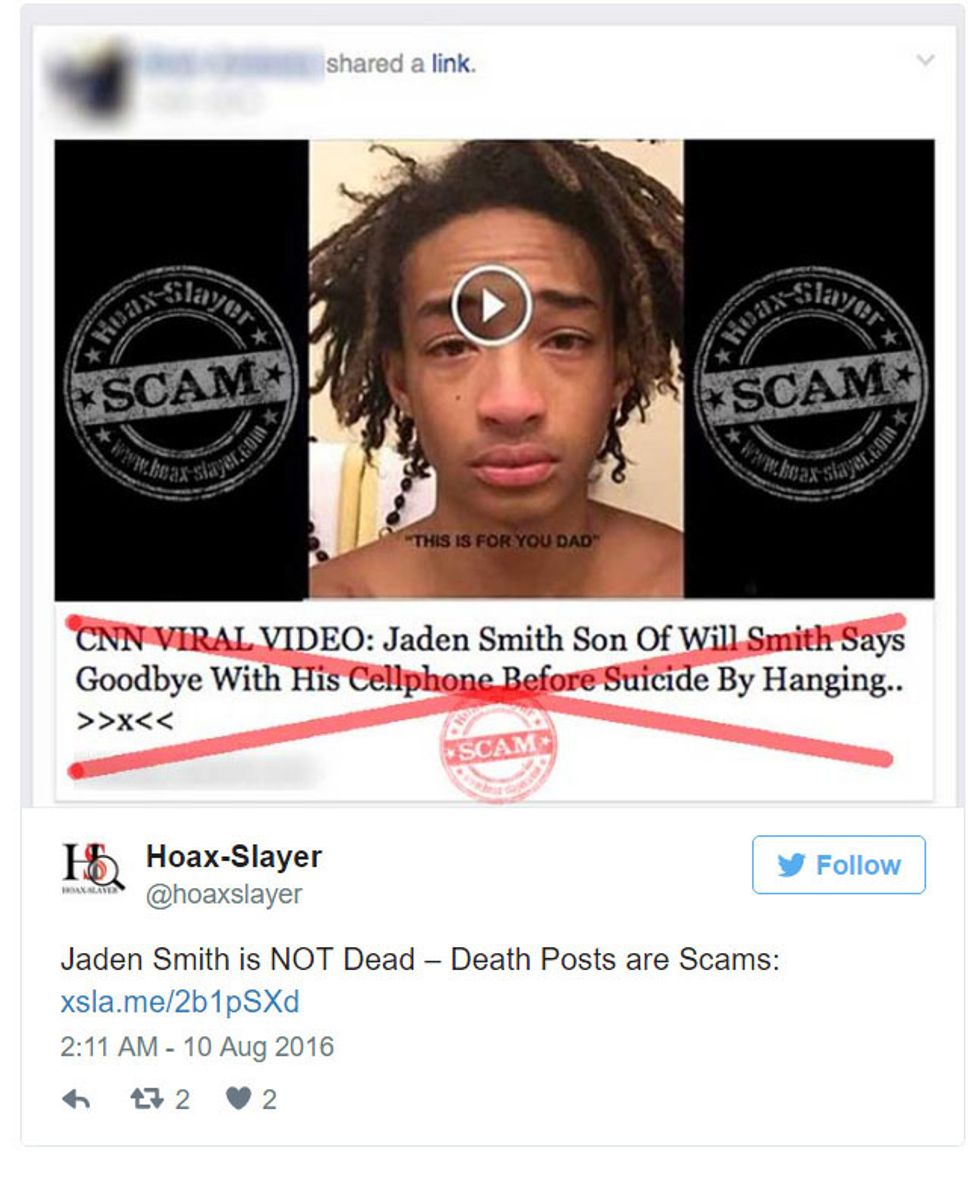 What makes the video slightly more credible is that the spam app gets permission to post on the user's Facebook page, meaning it shows up in their news feed, and all their friends see it and think it's real and re-share it.
---
READ MORE...
Will And Jada Give Zero Fs About Jaden Smith Dating Sarah Snyder
Mad Scientist Jaden Smith: You're All An Experiment
Jaden Smith's Tweets Analyzed—From A Jungian Perspective
---
Thankfully though the rapper and actor is alive and well. and as Popdust previously reported, happily dating Sarah Snyder. She came under fire recently when old pictures of her in bed with her ex surfaced, and and it seems that rumors of her cheating on him gained momentum, which may have triggered this suicide hoax.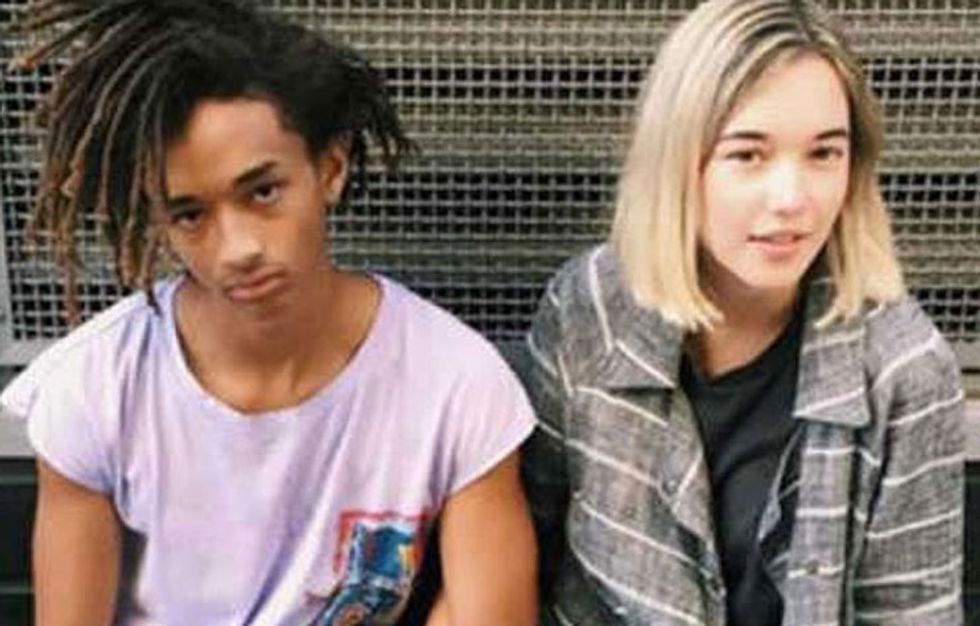 Jaden and Sarah look very happy together
Jaden has been appearing on red carpets alongside Will recently to promote Suicide Squad, and he is also working on a Netflix show of his own. The Get Down is a musical drama series created by Baz Lurhmann and premieres on August 12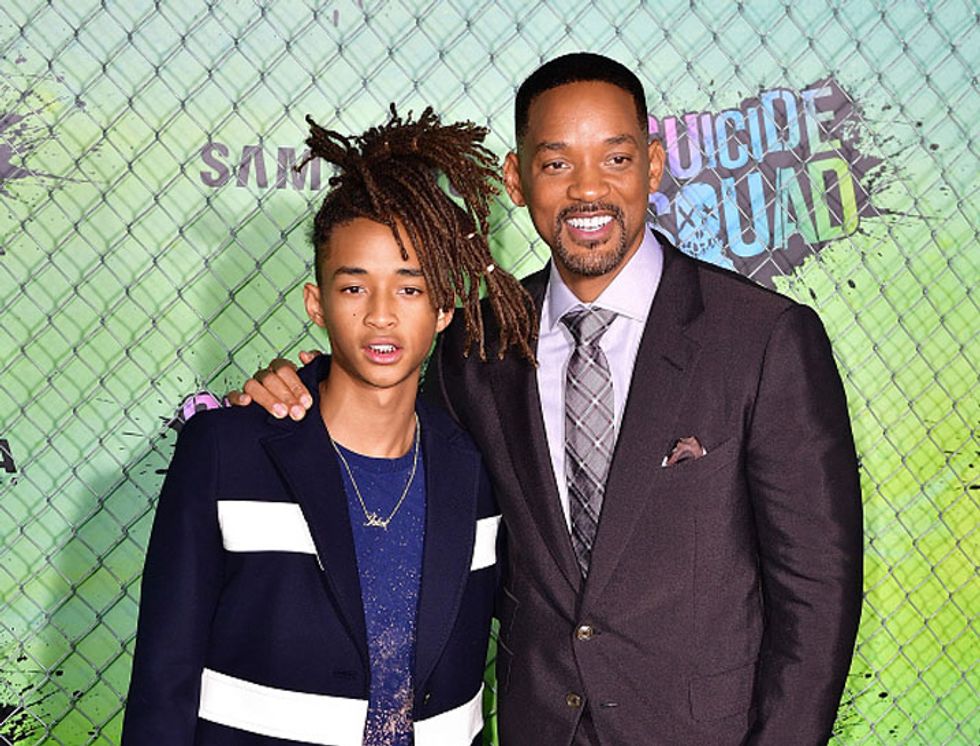 What is weird though, is this isn't the first time there's been a rumor about Jaden Smith dying. In 2011 there was another fake story suggesting that he had died in a skiing accident. Why won't these rumors quit?
The latest hoax has been circulating over the last week and it seems that young Smith has got wind of them, posting in his usual profound way on Twitter;
I Can't Even Walk Around Outside With My Best Friends And Enjoy Myself Anymore Unless I'm In The Mountains Where I Belong. |||

— Jaden Smith (@Jaden Smith) 1470343767.0
Indeed.
From Your Site Articles
Related Articles Around the Web