Rising Star
Co-directed by Smith, the video features stunning visuals.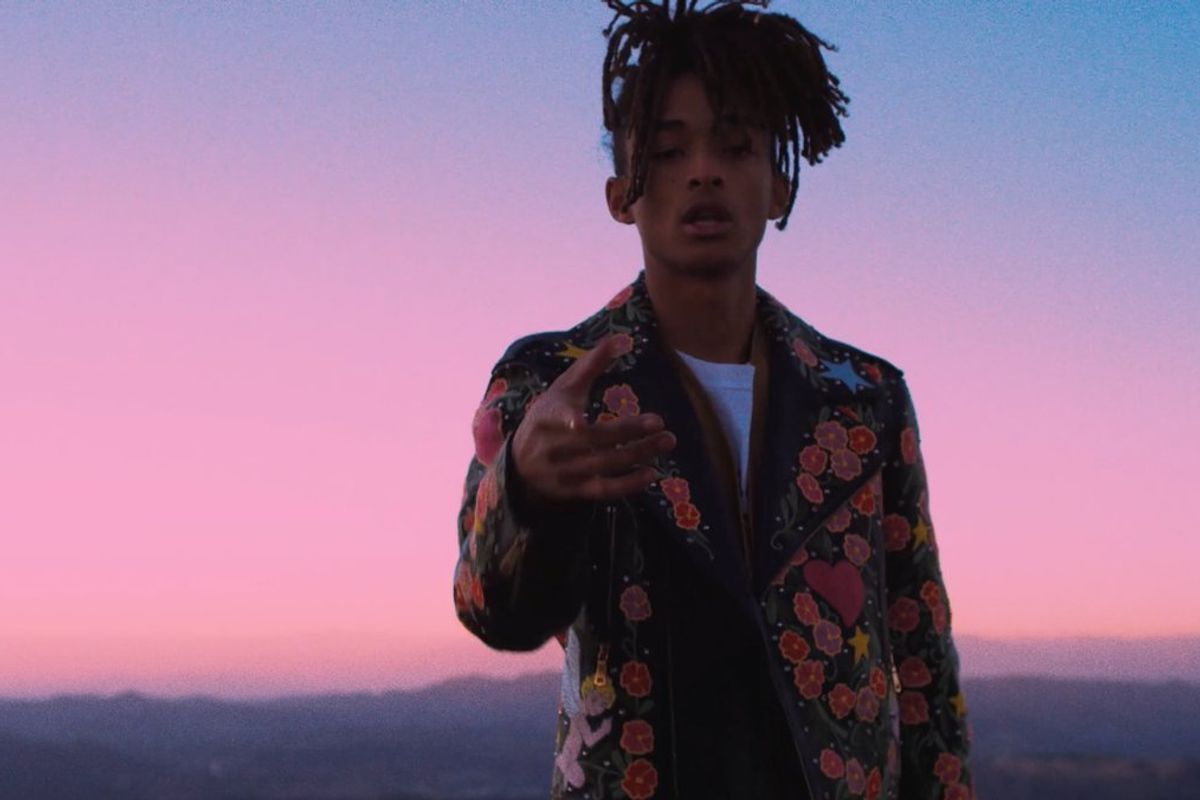 After his successful role on Baz Luhrmann's The Get Down, Smith continues to flex his cinematic muscle in "Fallen," a music video for his new song. In the moody, atmospheric clip, Jaden Smith is entirely what you might expect, brooding and barfing through a spacey pastel Old West. His intense color choice isn't surprising, and neither is his keen eye for style, which has captivated the fashion world seeped into his musical aesthetic.
Smith, who co-directed the video, heavily shouts out to Kid Cudi, one of his biggest influences, via showing his Man on the Moon: The End of the Day on vinyl as he dances along an atmospheric and vast mountain. The video was premiered via Cudi's Twitter account, further solidifying the bond between the pair; maybe a collaboration is in the works?
Regardless, this slinky, sexy new song proves itself a huge musical step forward for Smith. Watch the equally incredible, cinematic video below.