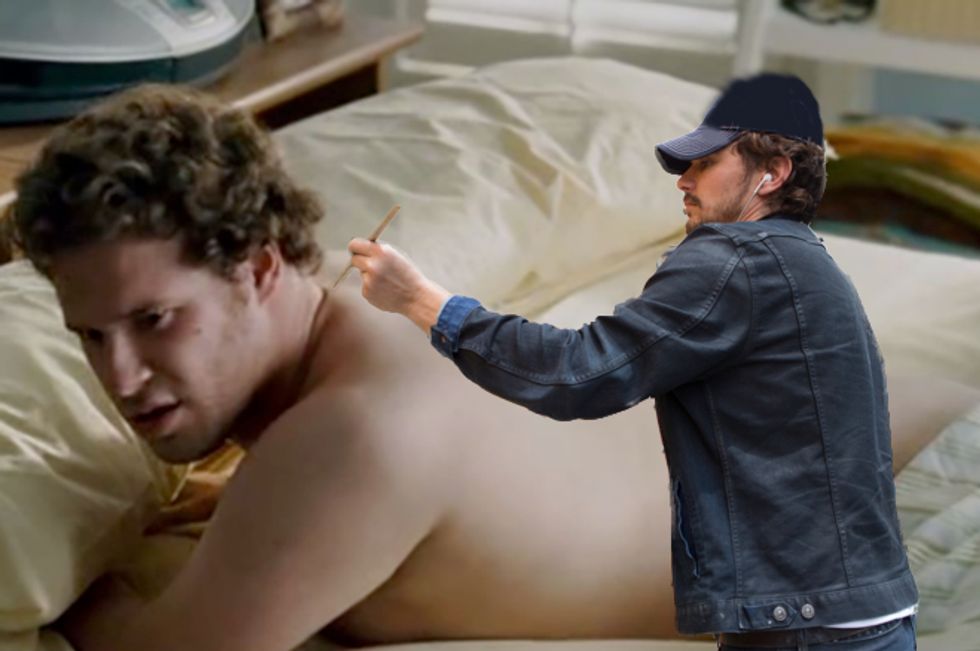 James Franco and Seth Rogen's bromance continues to go from strength to strength.
From a semi-naked Seth straddling Franco to the two happily posing for a cozy couple Vogue cover (all in the name of parody, of course) to a naked Rogen painting a fully clad Franco to Franco's artistic rendition of a fully naked Rogen… their man love is a joy to behold.
Franco sent Seth fans' temperatures soaring Thursday after posting two photos of paintings seemingly of a naked Rogen, titled, "Big Bear" and "Seth at play."
Sadly though, it seems the paintings are not quite what they appear at first glance.
As Gawker points out the paintings actually appear to be renditions of two drawings by artist and Pinups magazine editor Christopher Schulz that appeared in the 2011 book Seth (presumably no connection to Rogen)