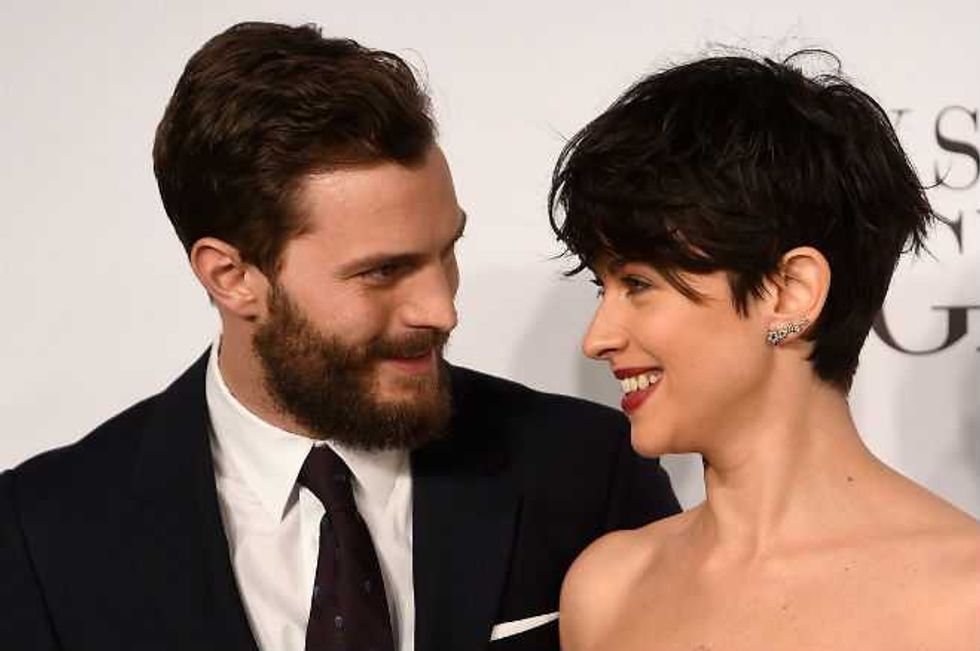 Jamie Dornan and wife Amelia Warner are going to have a VERY kinky Valentine's Day.
....NOT.
In fact, their Valentine's couldn't be any more normal (and British) if they tried:
"We're going to have something very low key," Jamie told E! News at the London premiere of Fifty Shades of Grey. "I might cook something or [we will] cook something together. We'll put our baby to bed and we'll be very relaxed…I don't think we'll be seeing the film.

"I'll probably do something like spaghetti Bolognese or something really boring and well within my comfort zone."
Spag bog and an early night? We are SO on the same page, Jamie!