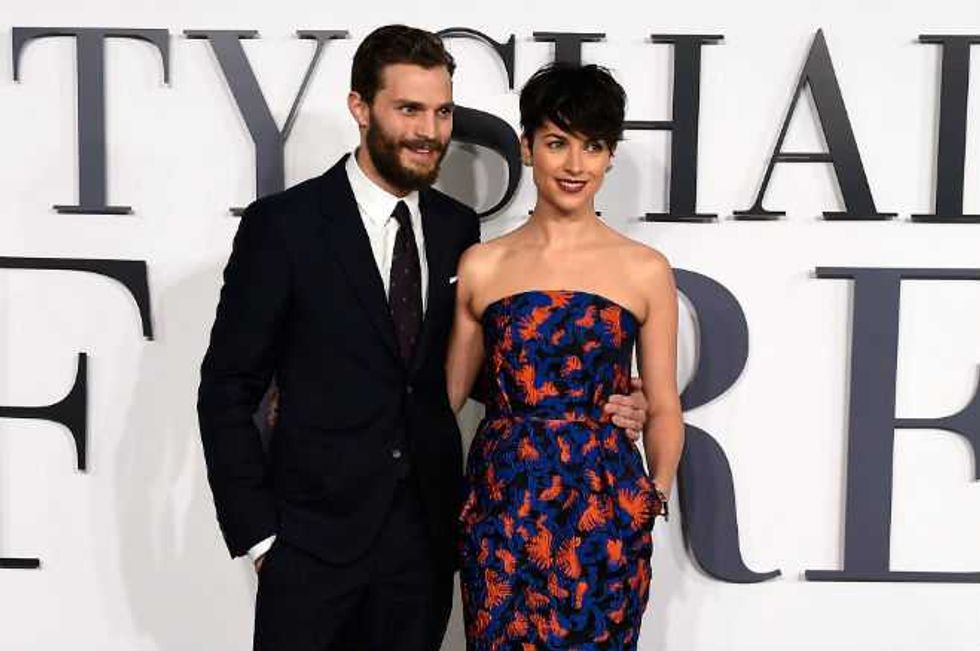 Jamie Dornan is addressing rumors his wife Amelia Warner objects to him being part of Fifty Shades of Grey.
Jamie plays the lead role of Christian Grey, something he says he had to work his arse off to get. Both and he and his wife knew exactly what taking on the part would entail, and he says any reports to the contrary are complete nonsense.
"Total bollocks!" he told the Daily Mail. "Of course she would have read the scripts well in advance, and she's massively supportive of Fifty Shades."
Jamie also addressed all those rumors of chemistry issues and reshoots for him and Dakota Johnson, who plays Anastasia Steele.
"They wouldn't have shot the film with us if there was a chemistry problem... whatever chemistry means," he said. "You have to jump through a lot of hoops to get a part like this, and they simply wouldn't have cast us."
It's no surprise Amelia is so supportive - the film has made over $529.2 million so far. That's nothing to sneeze at!