Gluten. It does crazy things to people. One minute two attractive, well-mannered women were digging into their pitas at the aptly named Pita Pit in Louisiana, the next minute, they were all over each other…and not in a good way.
Jamie Lynn Spears and her gal pal just wanted a late-night snack, when out of nowhere, her smoking hot friend got clocked with a bottle by some crazed gluten-intolerant!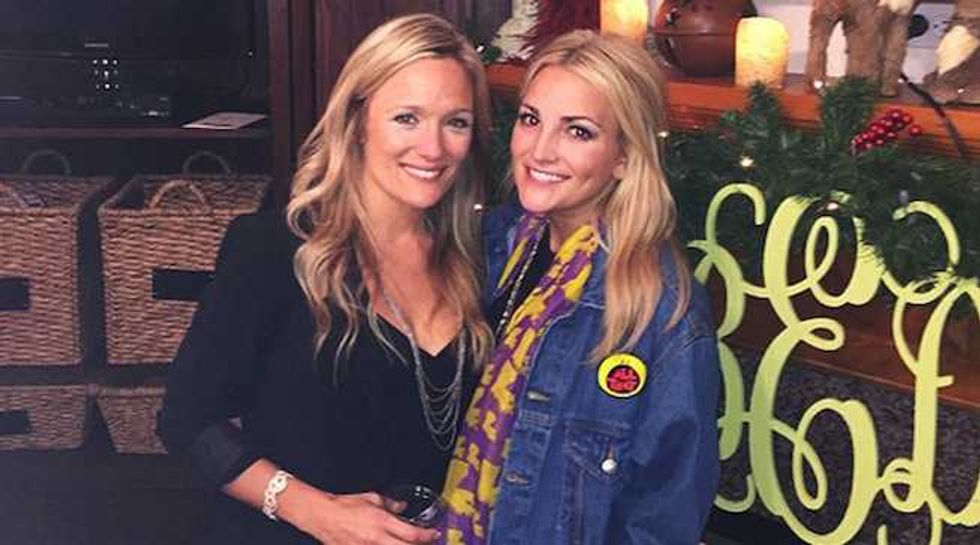 Before shit got real in the sandwich shop.
Spears immediately sprang into action, dragging her friend out of harm's way and behind the sandwich shop counter. Then in an effort to fend off the crazed bottle wielder, Spears grabbed a long serrated bread knife and expertly waved it at the attacker.
Battle diffused, the po po hit the scene, but the victim did not want to press charges and her assailant was not arrested.
Jamie Lynn: Protector of hot blonde* chicks.
Check out this video below of Jamie going all street justice on some crazed Beverly Hills asshole who didn't want her big sister Britney in her hood.
*Britney has brown hair in clip; but is usually blonde. Word.