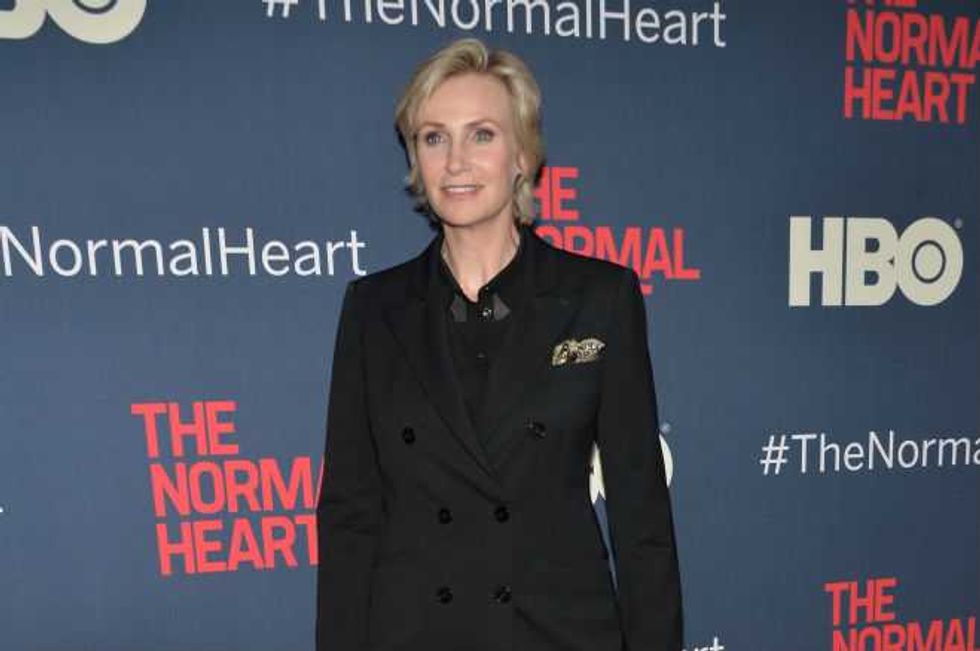 Glee star Jane Lynch is opening up about her youth, and the journey she took in accepting her own sexuality.
The actress, who plays Sue Sylvester on the hit musical show, says her fear of rejection and isolation kept her in the closet for years.
"For me, to be ostracized would have been the worst thing," she says in new webseries It Got Better. "To be thought of as different and not accepted was a fate worse than death."
Jane explains that long before she knew what being gay even meant, she was aware of being different to other girls.
"I enjoyed doing boys things. The boys stopped wanting to play with me when I got to be about 10 and I had to fight to play baseball. Every day, I didn't know how I was going to be received because I would just hang out until I got to play. Deep down inside I knew that something else was going on."
When she was 14, Jane learned what gay meant - and  realized she was "The female version of that."
"It was almost like I had a disease I had been diagnosed. I had a journal and … I remember I wrote, 'I am gay. No one can ever know this.' And I went four blocks away and threw it out in somebody else's garbage. It led to a life of secrecy that I had to unravel."
Read more from Jane's inspiring story here!