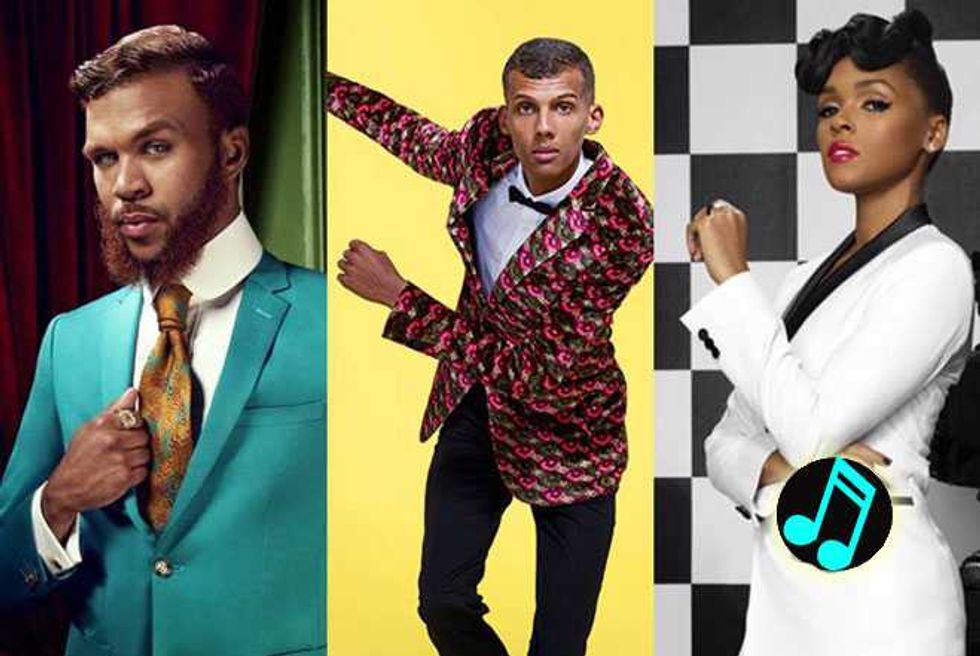 Some people talk about Janelle Monáe like they know all about her, but here's some (elevating) news to take the pain away. The singer, known best at Top 40 for her high-flying Tightrope funk, will take her dizzying acrobatic star to the screen at Madison Square Garden this fall, joining Stromae for a one-night only musical event (Oct. 1). Whether you are high or low, you won't want to miss this: Stromae's slot marks the first-time ever (in pop history) that a French-spoken artist has headlined the dazzling venue. New York City, you better not try to run around it!
Limited tickets are available, which you can grab here.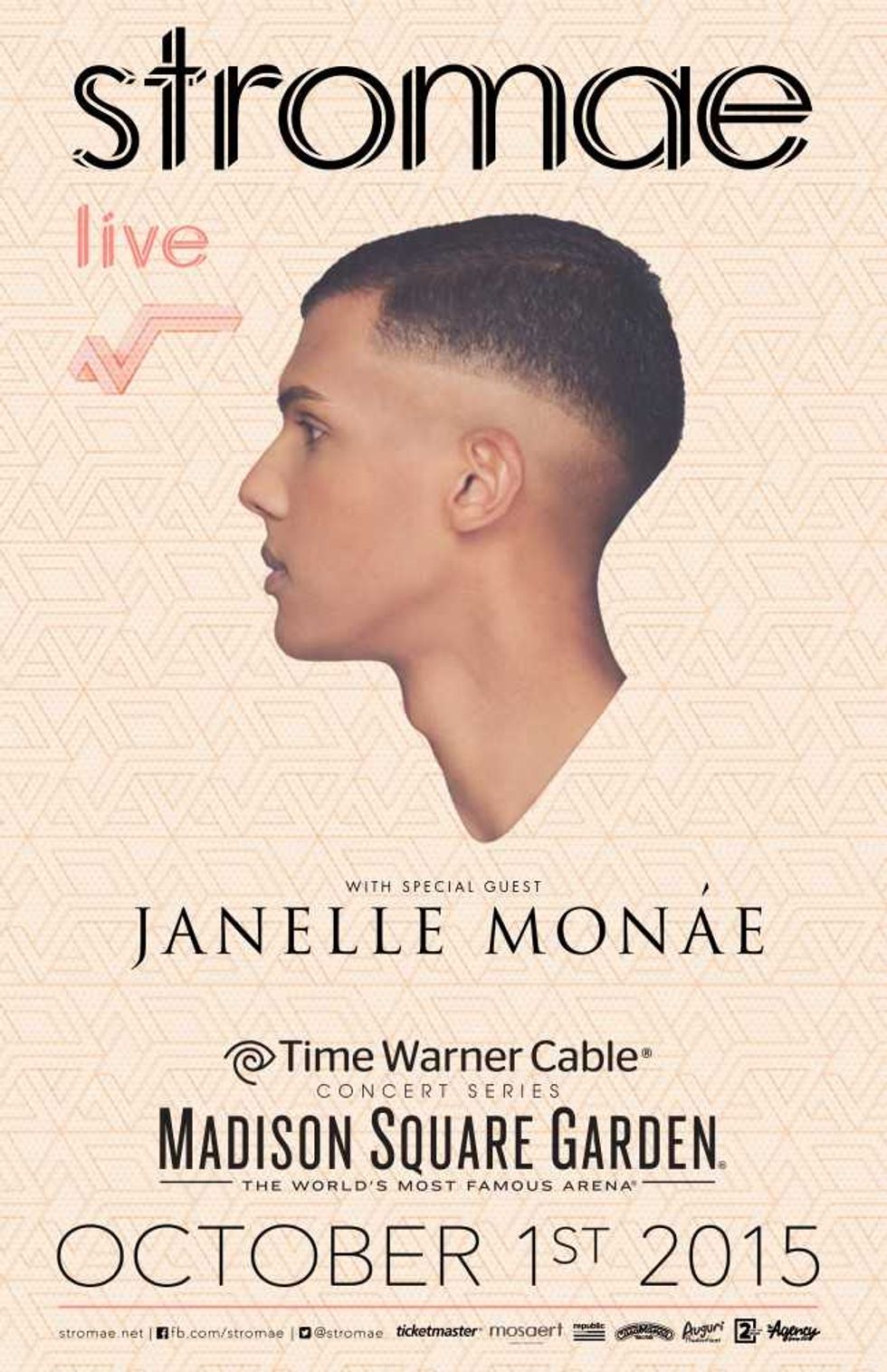 Stromae's second full player Racine Carrée (and North American debut) catapulted him into the spotlight, following a collaboration with Kanye West for a remix of Stromae's own Alors on Danse (which has since assisted the eclectic creator to sell more than 3.5 million records). The album also hit the summit on Billboard's World Albums Chart. After the original version of Alors on Danse became a No. 1 hit in Belgium (and countless other countries), his glow first began to sizzle on the horizon with the release of 2010's Cheese, which set the bar rather high for his specific blend of dance, hip-hop and EDM beats.
Jidenna will support Stromae on most stops, except for the Sept. 12 show in Miami, at which Freedom Fly is the opener. See the full list of dates below.
Meanwhile, Monáe has locked down her own free, but invite-only, EEPHUS Tour, bolstered by her Wondaland Record's roster (including appearances by Jidenna, Roman GianArthur, Deep Cotton and St. Beauty). The crisscross venture kicks off Aug. 12 in Philadelphia, ahead of the Aug. 14 release of the EEPHUS EP project (buoyed by the Classic Man remix with Kendrick Lamar). The eight-concert initiative strings across the states, wrapping a few weeks later on Aug. 31 in Atlanta, Ga. Fans can enter to win a chance to attend one of the shows right here.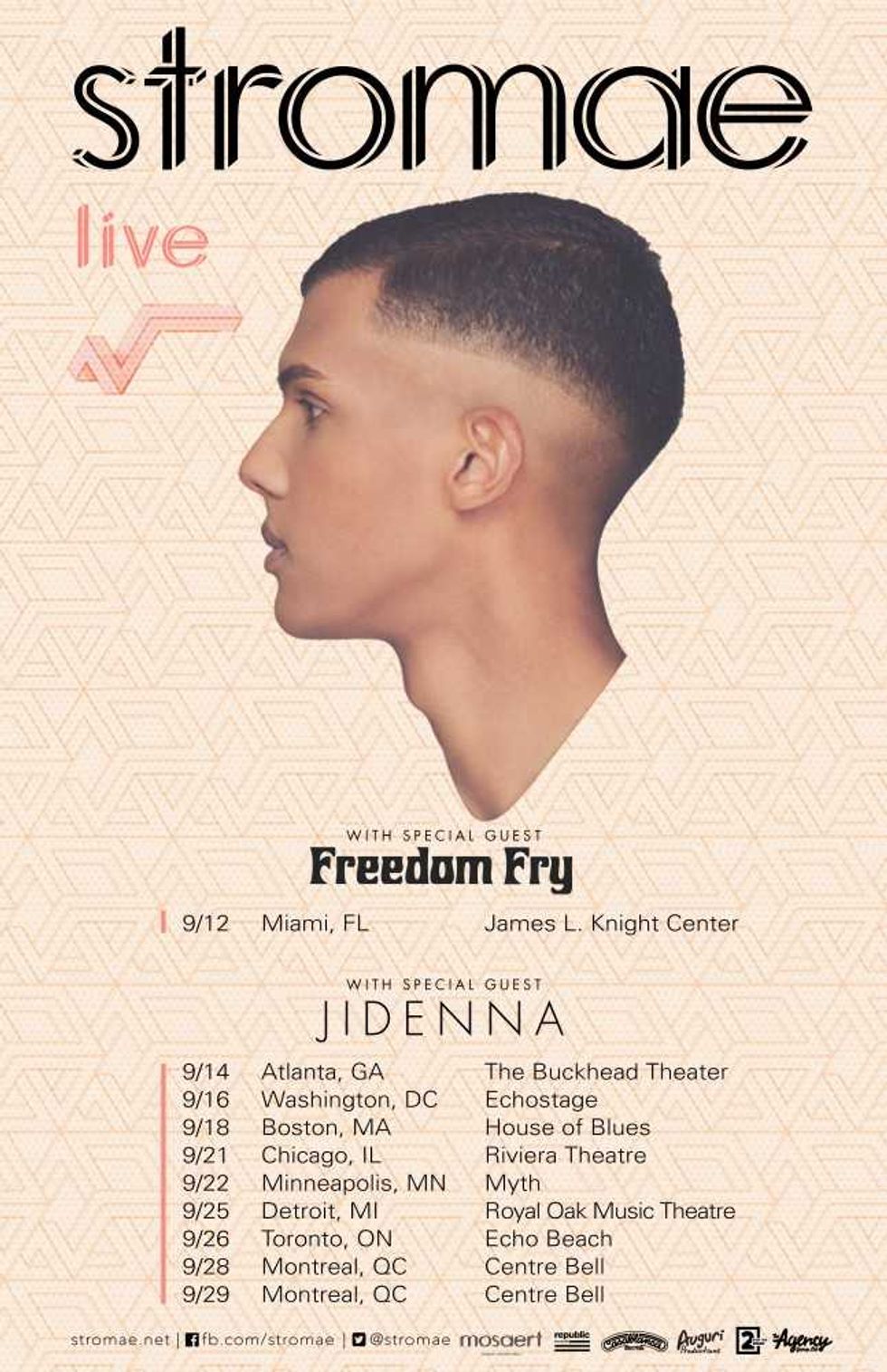 [PHOTO CREDIT: Republic Records]
Stay tuned for Janelle Monáe & Stromae updates. Be sure to follow @Popdust and @JasonTheScott on Twitter!