Top Stories
Be the first to see and hear Jared's "Role Model" and the tracklist to The Blanket Truth, exclusively on PopDust and a secret behind the video.
If there is anything PopDust does well (and there is a lot we do well), it's breaking quality music, first. When we heard about Jared Evan's single 'Role Model' coming alive through video, we had to get our hands on the visual and the track, before anyone else, and, unselfishly, share it with you.
Jared is one of those artist's you refer to as 'your favorite's favorite'. When Jared puts his pen to paper, magic happens. Magic that has the introspective storyteller working with Rihanna currently, and sought after by Eminem, Kanye West, Kid Ink,and Lecrae. It is also through these experiences, and a previous solo stint on Interscope, that he was able to culminate his life experiences into his new album, The Blanket Truth. Scheduled to be released November 4, The Blanket Truth gives Evan the platform to express his true artistic self, without gimmicks and expectations other than the ones he set for himself. PopDust was able to score the tracklist before anyone else, and with song titles like "The End Game", "Kids Forever", "Hourglass", "Slow Rain", and "Temporary", it suffices to say that the value of time and action is not lost on Jared.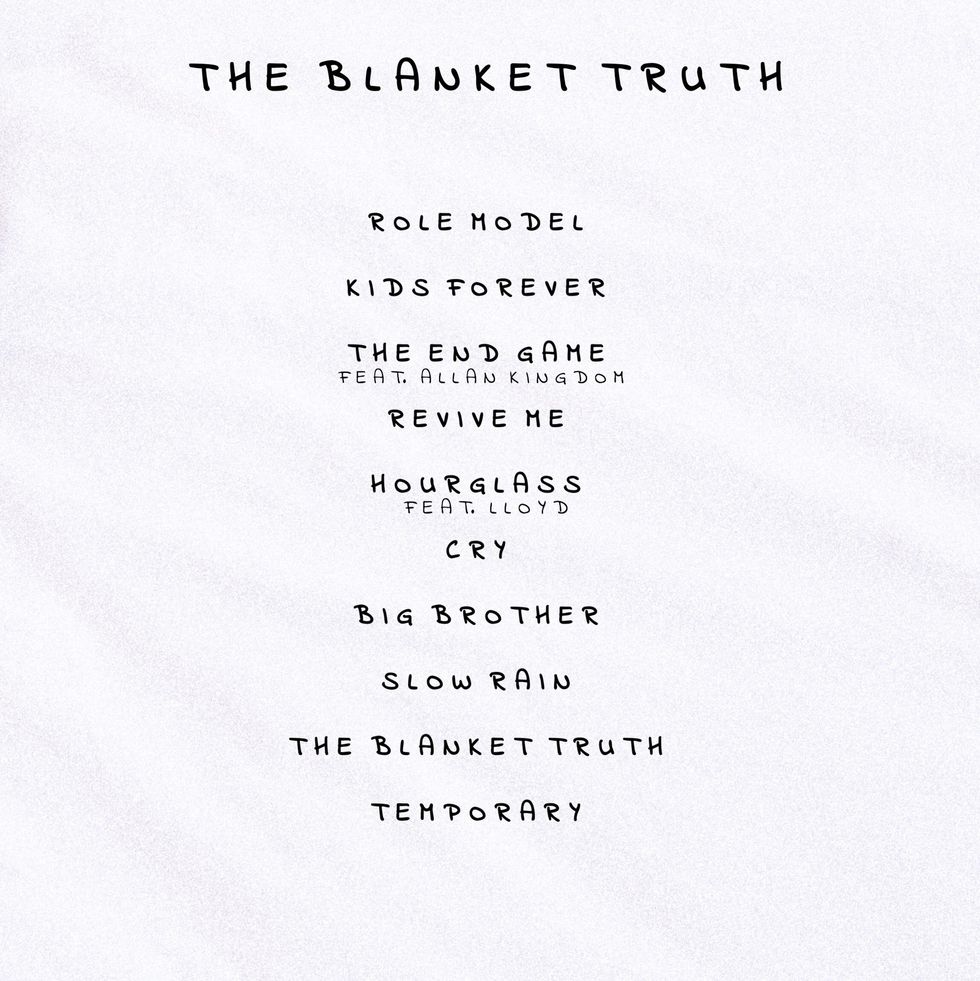 The Blanket Truth Tracklist
Tomorrow, Jared shares "Role Model" with the world, but today he gives a first look with us, and the message behind the video. Check out both below and pre-order the album here.
The song is essentially a story of my younger past self asking my present self for advice, to be a role model.

The first verse is from the perspective of my younger self asking my future self "What are all the right things I should do? Will my girlfriend stay with me during this cloud 9 period of my life? Will my records play? Do I know if all of my friends will be there in the future?"
In the second verse, my current self is responding to younger Jared's questions. "I could rise you from your throne, it doesn't belong (meaning get off your high horse). Don't worry about the artificial life that we all think is important, because it isn't. Stay focused on your family/things that matter the most. Not Hollywood."
The video is not a literal interpretation of the song. The song, like I said, is about my past and present self, whereas the video is based on events that took place with me and my best friend when we were 18. My best friend got away and I was the one who saw repercussions. The funny thing about this is, the kid who stars in the video (who plays me more or less) is my same best friend's little brother. He wasn't meant to be in it, but last minute made the video because the original actor had an emergency. Very ironic how it turned out.