Jared Leto has given Kim Kardashian a run for her money by also bleaching his hair platinum blonde, in a move that will make thousands of girls take to their bed in tears.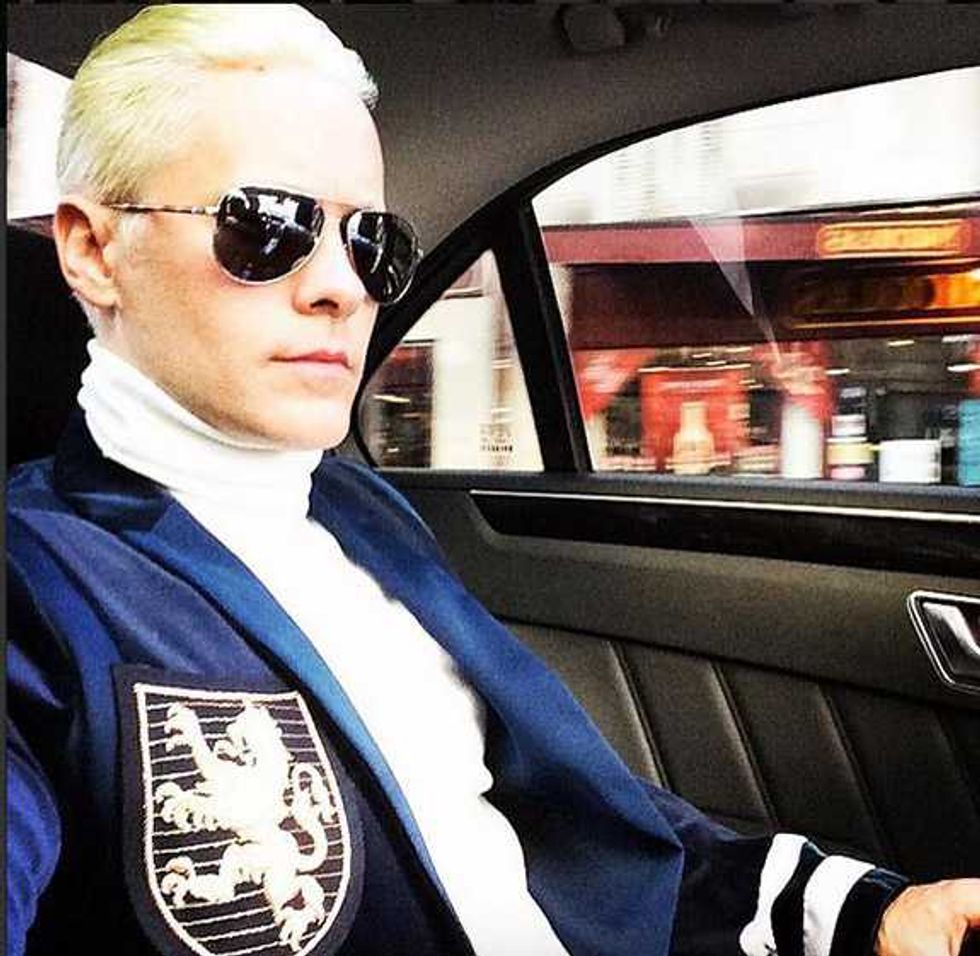 Et tu, Jared?!? How could you?  I guess if it makes Kim furious that he undermined her Big Moment, then fine.
But still.
From hottie to horrible in one bottle of peroxide.
I can't even can't even on this one.
Jared Leto Sues TMZ For Showing Video Of Him Dissing Taylor Swift