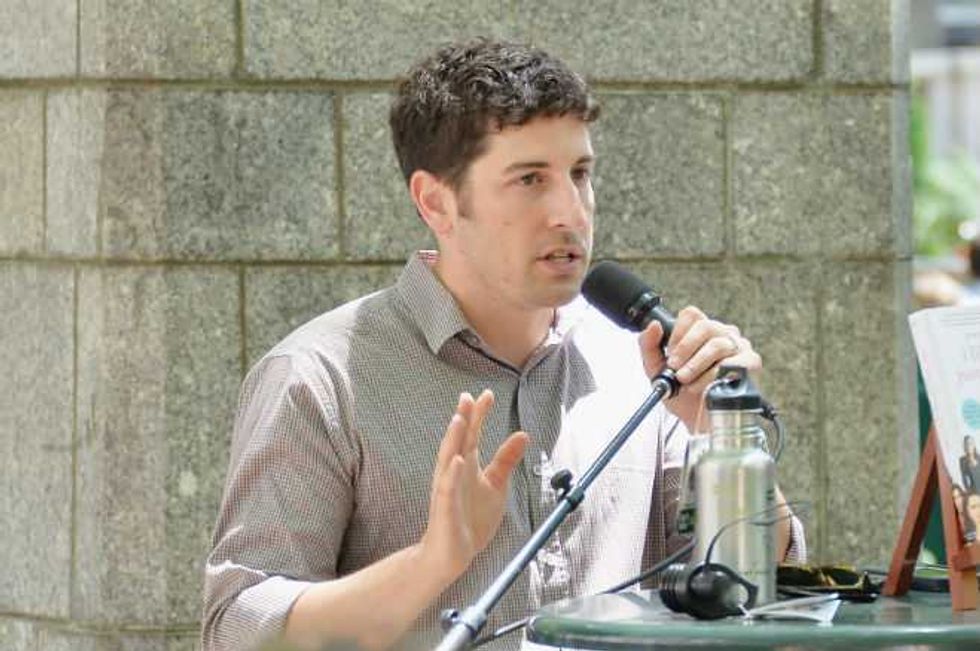 Jason Biggs has finally broken down and apologized for the incredibly tasteless joke he made yesterday about Malaysia Airlines flight 17.
MH17 departed from Amsterdam at noon on Thursday and was heading for Kuala Lumpur when alleged pro-Russian rebels brought it down in eastern Ukraine, killing every passenger and crew member on board the flight.
The senseless, horrific act sent shockwaves throughout the world, but Jason thought it was a great time to tweet: "Anyone wanna buy my Malaysian Airlines frequent flier miles?"
After facing an avalanche of criticism from people who thought he was a raging douchebag, Jason was initially defensive and angry at the slams, but he's changed his tune since then.
In a series of tweets posted yesterday, the actor makes it clear he is sorry:
"Hey all- ok, so- I am deleting my previous tweets. People were offended, and that was not my intent. Sorry to those of you that were. This is obviously a horrible tragedy, and everyone-including myself- is sad and angry about it. Sending positive thoughts to the victims and their families. P.S. No one is making me send these tweets- I simply understand that my comments might have come offas insensitive and ill-timed. For that, I apologize."
Well done for doing the right thing.