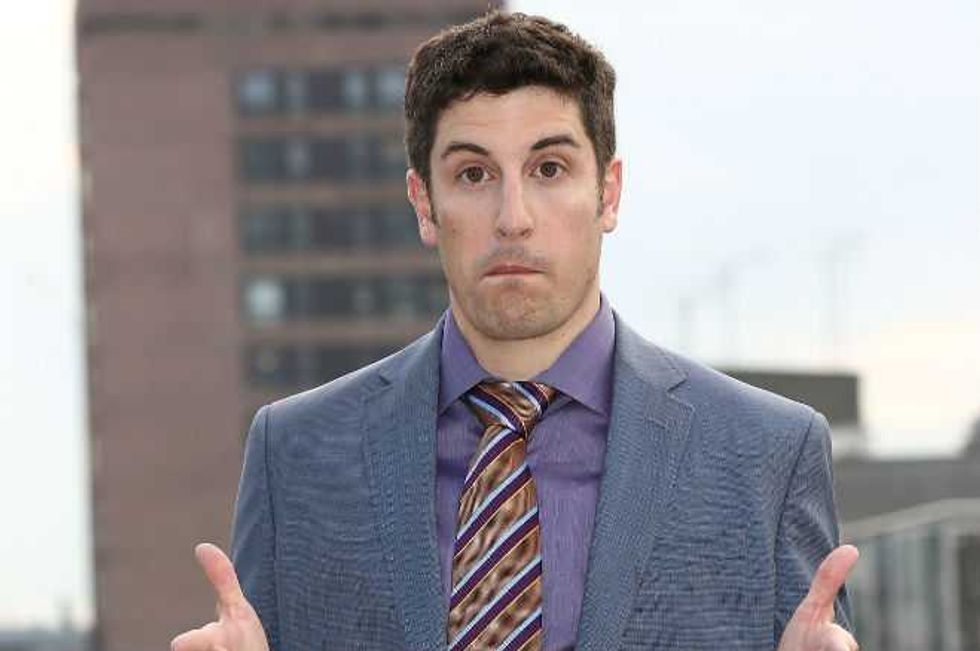 While the world is in complete shock and sorrow about the loss of Malaysia Airlines flight 17, Hollywood douchebag Jason Biggs thinks this is a great time for jokes.
The commercial plane was flying over Ukraine when an alleged pro-Russian group shot it down, killing all 280 passengers and 14 crew members on board.
Thoughts and prayers have been pouring in for the friends and family who have lost loved ones - but apparently Biggs didn't think it was too soon to make light of this unimaginable tragedy.
"Anyone wanna buy my Malaysian Airlines frequent flier miles?" he tweeted.
When faced with an avalanche of disgust for his insensitivity, Jason merely dug in his heels and became defiant.
Hey Jason - you are a dickhead. That is all.
Hey all you "too soon" assholes- it's a fucking joke. You don't have to think it's funny, or even be on my twitter page at all.

— Jason Biggs (@JasonBiggs) July 17, 2014