MUSIC
The album is an absolute triumph.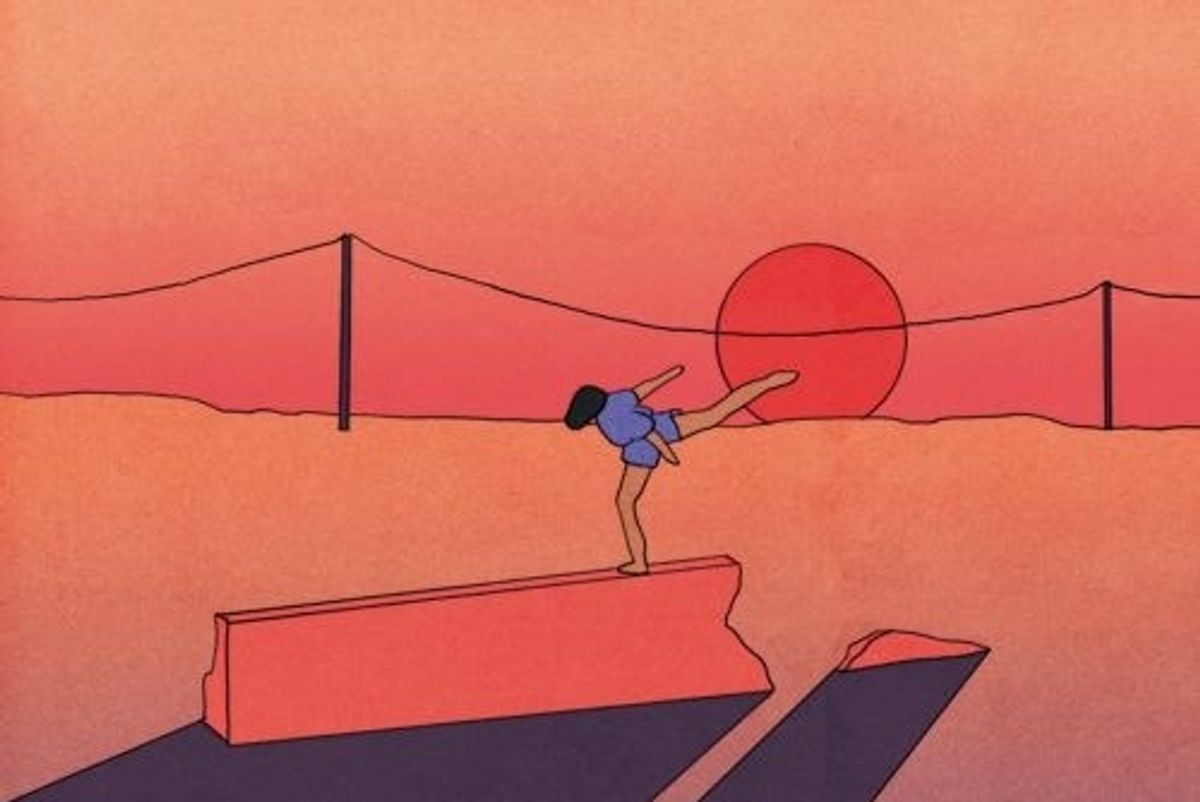 On Melina Duterte's 2017 debut as Jay Som, the 25-year-old was lauded for her intimate experimentation and expansive redefining of bedroom pop.
Jay Som - Superbike [OFFICIAL LYRIC VIDEO] youtu.be
Everybody Works, which was created in its entirety by Duterte, would at one moment have rolling orchestral symphonies ("Lipstick Stains") and then amalgamate indie-rock with grunge or R&B ("Take It," "Baybee"), all while maintaining Duterte's stark individuality. While the experimentation was overwhelming at times, none of it was fraudulent. Duterte's talent was unhinged, and all she had to do was decide where she wanted the Jay Som moniker to go.

On "Superbike," the lead single off of her sophomore triumph, Anak Ko, it feels like the hedges have been trimmed, and that fog has been lifted. While Anak Ko is more subtly tuned and lo-fi-influenced than its predecessor, it possesses a similar, albeit more refined, charm. "I feel more at peace with myself and I feel like I've done a lot of work mentally," she told London In Stereo. "I think that translates into my music and I just felt more like myself."
Jay Som - Tenderness [OFFICIAL MUSIC VIDEO] youtu.be
Every ounce of Anak Ko is authentically indie rock, with just enough splashes of other genres to keep it interesting. The title track is a layered and beautifully muddled lo-fi slow-burn, with multiple listens unveiling the true breadth of Duterte's eye for detail. On the other end, tracks like "Devotion" and "Tenderness" are warm and charismatic. Yet while both those tracks bounce along effortlessly, Anak Ko's themes are significantly darker than its predecessor. The singer described of "Tenderness:" "[The song]'s definitely about scrolling on your phone and seeing a person and it just haunts you, you can't escape it." Similarly, "I'm sinking in my bed," Duterte sings over the beguiling folk chords of "Nighttime Drive," "so used to feeling numb."

Each song, while vastly different from the others, deals with heartbreak and loss in some capacity. Yet Duterte is never vindictive, only reflective and empathetic about the poor choices of the past, both her own and those of her former lovers. As the album closes out, "Get Well" offers a gratifying final moment of revelation that perfectly captures the final moment of a breakup when the anger finally seeps away. But for a record of only 9 tracks, this final moment comes suddenly, capturing the whirlwind of emotions that come with heartbreak and ending more abruptly than we anticipated. "Get well, I hope you can," she coos, "I've been sick like you, I've had my share."