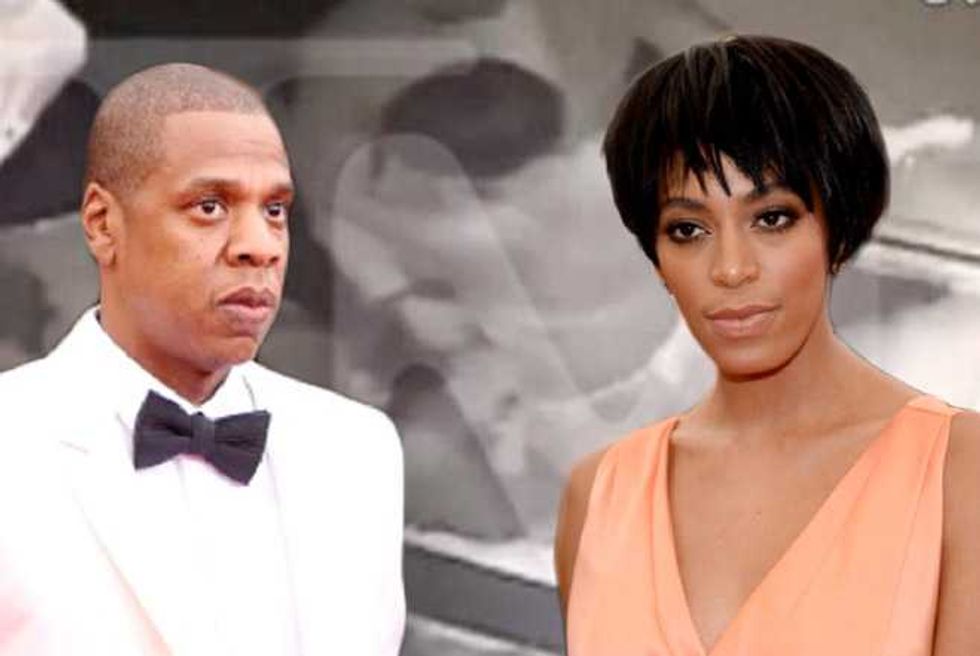 It was the elevator incident heard 'round the world. OK, well, maybe not heard, as there was no audio, but you've seen it. Speculation swirled about the encounter, with some blogs claiming Solange Knowles was intoxicated when she physically attacked Jay Z. Of course, we know Beyonce looked on, with no real reaction to what was unfolding before her.
No one knows exactly what happened that fateful day, following the Met Gala, but a statement has finally been released to put our hearts at ease. "As a result of the public release of the elevator security footage from Monday, May 5th, there has been a great deal of speculation about what triggered the unfortunate incident. But the most important thing is that our family has worked through it," reads a statement released by the Associated Press on Thursday (May 15).
It continues, "Jay and Solange each assume their share of responsibility for what has occurred. They both acknowledge their role in this private matter that has played out in the public. They both have apologized to each other and we have moved forward as a united family."
As could be expected, the trio are ready to put this infamous event behind them, also shooting down other false reports and owning up to their mistakes. "The reports of Solange being intoxicated or displaying erratic behavior throughout that evening are simply false. At the end of the day families have problems and we're no different. We love each other and above all we are family. We've put this behind us and hope everyone else will do the same."
In other news, The Standard Hotel employee who filmed the scene and sold the footage (reportedly for a staggering $250,000) has been fired, according to Fox News, on Wednesday (May 14). Allegedly, he was terminated for "breaching the security polices of the hotel and recording the confidential CCTV video." A source had also told E! News that "there are only a handful of people who'd have access to that tape. The Standard owns that tape. Once it was out, Jay Z's people felt they couldn't control it. They were reluctant to try and publicly fight this."
Well, that clears that up!
For more Beyonce, Jay Z and Solange updates, stay tuned to Popdust.com and follow @Popdust on Twitter!
For all things entertainment, feel free to follow JasonTheScott.