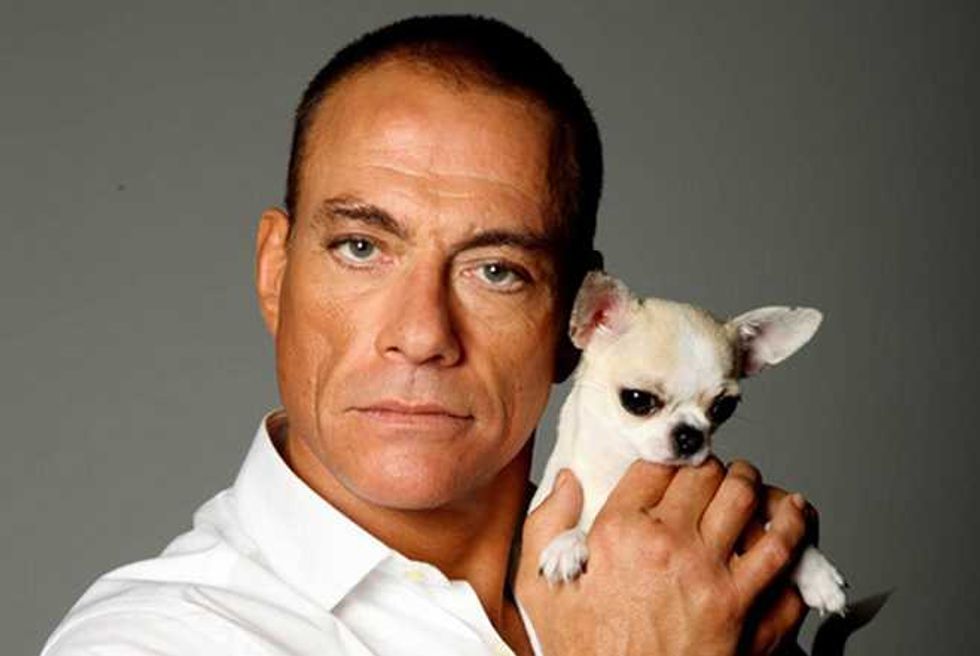 You may think Jean-Claude Van Damme is past his prime, but the '80s star isn't ready to throw in the towel just yet.
The 53-year-old shows off his supple moves and flexibility in an impressive stunt for a new Volvo ad—and Popdust has the video.
The "muscles from Brussels" made a return to the big screen last year in horrific action flick The Expendables 2, but it's his eye watering new stunt that really deserves attention.
Volvo
In the ad, Van Damme is seen performing the splits between two moving Volvo trucks, reversing along a runway.
"I've had my ups and downs," he says stoic faced. "My fair share of bumpy roads and heavy winds. That's what made me what I am today.
"Now I stand here before you. What you see is a body crafted to perfection.  A pair of legs engineered to defy the laws of physics and a mindset to master the most epic of splits."
Don't try this at home.