Irish pop duo Jedward get a little bit funky on their new single "Make Your Own Luck," the third release from their forthcoming fourth studio album Free Spirit (expected sometime this year). Directed by themselves (brothers John and Edward Grimes), the official music video (below) features the pair making their own luck and keeping their eyes on the prize. Celebrity blogger and current Celebrity Big Brother contestant Perez Hilton also makes an appearance, as the clip opens on him flipping up his laptop to check out the video.
Comedian Margaret Cho later stars in the nearly-four minute dance piece: portraying a commandeering housewife who hires John to do some odds jobs around her lavish home. Handing him a toothbrush, she instructs him to clean her floors. She then gives him a pair of shiny new scissors for him to "mow" her lawn. It's rather hilarious, and just a fun way to convey the song's overall positive, lighthearted message about following dreams and living your life to the fullest.
Make Your Own Luck Music Video Out now! #JedwardMakeYourOwnLuck https://t.co/4L8SuvkaOo

— JEDWARD (@planetjedward) January 23, 2015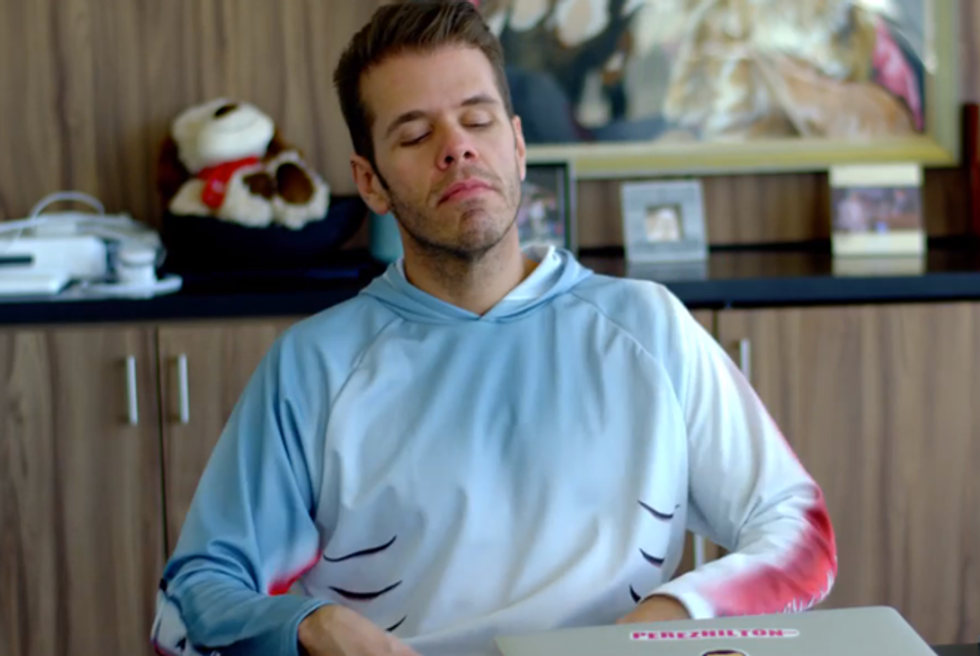 The duo recently shared with Metro.co.uk that they are already setting their sights on their next (more serious) music video. "The next music video is more serious its called Leave a Mark on this World and we are getting it together at the moment." Sign us up!
New Jedward Music Video - Make Your Own Luck on @Vevo_UK Tonight at Midnight pic.twitter.com/kqPGA2XKS9

— JEDWARD (@planetjedward) January 22, 2015
Stay tuned for Jedward updates. Be sure to follow @Popdust and @JasonTheScott on Twitter!