Jen Gloeckner's music has always been known for its hypnotic qualities and confessional quality, but this time it's even more personal.
The songstress recorded her latest album, Vine, from the comfort of her bedroom, and brought in powerhouse names to assist in the process. The result is one of her most critically-acclaimed bodies of work yet, getting praise from ABC News and Rawckus, among others. Her ambient-pop sound stays true to her previous work while exploring a new dimension of creativity for the musician. This is all very exciting, but she couldn't be anymore composed about the news.
Gloeckner answered some questions for Popdust via email about her new record and what lies ahead now that it's released.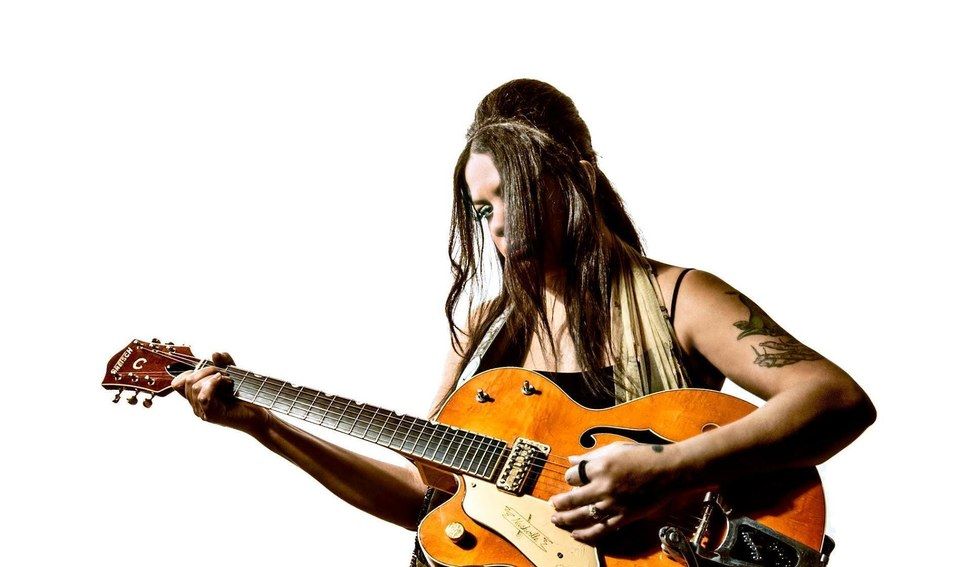 Courtesy of Jen Gloeckner
---
You grew up in the Mississippi River valley of Dubuque, Iowa. What was that experience like and how did you become interested in music?
Jen: I actually grew up in Wisconsin, then eventually moved to Dubuque. I have been interested in music since I was a child, probably starting with church hymns, which I would cry for more when they ended, as a baby. Then as a young child spent many summers at FCA camps with my parents sitting around campfires singing with other Christian hippies. My dad gave me my first guitar around 6 or 7, but my main instrument was the piano, which I took lessons for at a very young age. My parents later got me a keyboard that you could record tracks on, and that really opened up a whole new world.
You recently released your album "Vine." What was the recording process for that like? How did it differ from previous projects?
Jen: Recording Vine was similar to how I have recorded my other records. Except that I did the writing, recording and production of Vine in my bedroom, which with the other records was done in my home studio. I also had a bad case of sciatica for a few years during the recording of Vine, which was terribly draining both mentally and physically, and had to fight my body often to get things done.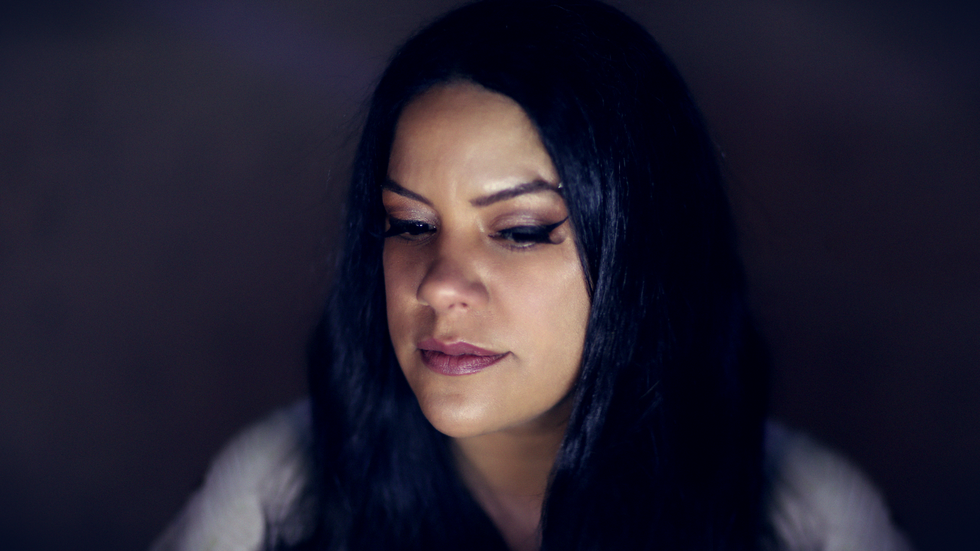 Courtesy of Jen Gloeckner
Your songs are often described as being something out of a diary that are also incredibly atmospheric. Do you agree with this description? How would you describe the music you make?
Jen: Yeah, for the most part, I write and record each song from start to finish over what can be a long period of time, so I add to them sometimes daily, when the feeling hits me, similar to writing in a journal. I suppose that also contributes to the atmospherics, since as time changes and I change, it gives the songs time to pick up on many different vibes.
You collaborated with other artists on this record such as John Ashton of The Psychedelic Furs and Henry Padovani (an original member of The Police). What was that experience like?
Jen: The record would not be the same without any of their tracks. I was blessed to have several friends help me out with the record. Most collaborations were done over the Internet, so it was usually kind of a "wait and see what they do" situation, which is always exciting.
Lots of publications have listened to the tracks on Vine and picked out their favorites, but I'm wondering which you favored? Have they changed over the development of the album?
Jen: When I write, each song must move me to make it on the record. But there is something a little extra special to me with "The Last Thought," which I wrote and recorded while watching a dance scene from House of Flying Daggers. That is the first time I have used something visual to write to.
Now that Vine is out, what are your plans for the future?
Jen: I have already started recording a new record, but also hope to do some touring later this year.
---
---
.Rachel A.G. Gilman is a writer, a radio producer, and probably the girl wearing the Kinks shirt. Follow her on Twitter.