She skillfully draws you into a bygone era of psychedelic rock.
Her voice is paralyzing. The sticky vibrato trickles across your eardrums. Her anguish hangs in the air, heaving against the weight of an industry which had all but discarded her remains somewhere along Hollywood Boulevard. "Are you satisfied?" she wails over heavy Led Zeppelin-style guitar and gorgeous strings, as she reveals the darkest and most sinister thoughts swirling inside her head. "These thoughts make me lonely," she whispers elsewhere on one of her album highlights, the aptly-titled "Are You Satisfied." The vocalist in question is none other than Jena Irene Asciutto, who had emerged from the titan of all singing shows, on the 13th season of American Idol.
She came in second to another hard rocker named Caleb Johnson, whose boyish charm, wavy locks and naivety sealed his fate quite early in the competition, and despite her best efforts to out wit and out sing him, she was relegated to second place. But that's probably for the best. Three years later, she's finally releasing her debut album. Cold Fame is out this Friday (June 2), and the title alone evokes quaking fury, hardness and skepticism, filtered through the exhaustive lens of an incredibly gifted, hard-working musician who has everything at her feet but not a shred of luck. The numbness came to devour her, and out of the ashes, she rose victorious, but not without plenty of ravaging battle scars.
She skillfully draws you into a bygone era of psychedelic rock. She lands somewhere between The Doors and Pink Floyd, with the scratching rumble of Janis Joplin and The Rolling Stones as her tender but firm touch points. Her dexterity at the piano, as much as at the microphone, is enthralling--progressing from sweltering angst to heavenly bliss by album's end. She slips immediately into a sweeping vocal cortex and seems to pull the noose tighter and tighter across her throat, as she plunges deep into cinema-driven tunes that dissect her coming of age in the millennium--until the rope snaps, of course, and she uncovers a new sense of life.
"Song for Myself" jolts the listener alive, instantly enveloping them in only piano and violin--the opener is suitably dark in anticipation of an album unequivocally raw and personal. "I'm all alone standing at the edge" are the first words escaping her lips. They are simple words, simply constructed, but they encompass the dangerous abyss down into which she fell in her bid to fame and fortunate. She passionately and concisely chronicles her escape into and out of the shadows throughout the entire LP. She was screaming at the top of her lungs, but no one was listening. "I'm broken down the middle. You leave my bones to lay to rest," she then muses on "Innocence," a throbbing anecdote about losing her virginity, a part of her heart she can't ever get back, no matter how much she fights to save it. "It's a fucked up situation."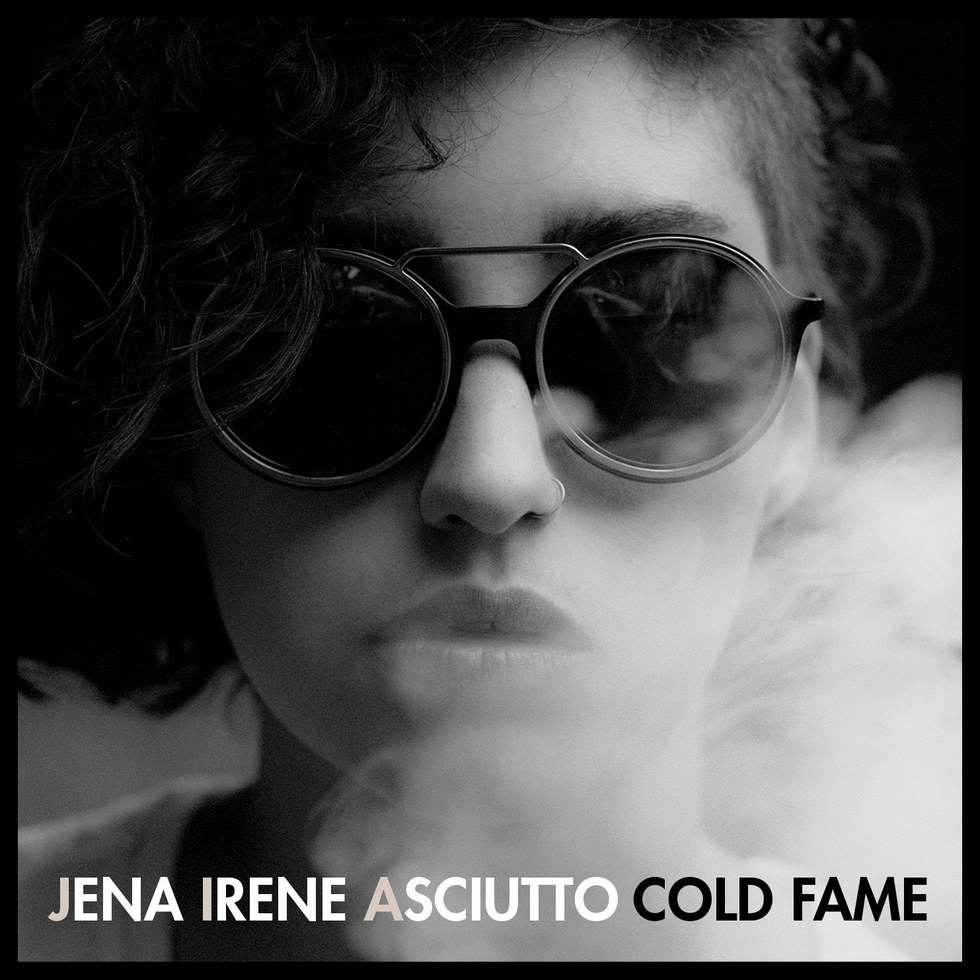 1265 Songs LLC
"It's a concept album about growing up and figuring out who I am, which is pretty much what we're all continuing to figure out day after day. A whole swimming pool of emotions I discovered throughout the last few years; but I love that the story ended at self-acceptance. Though there's a lot of frustration through the first half, there's also a lot of contentment towards the end," she spoke to Artist Direct about the record, produced by Kevin D. Nixon (Little Angels, Francis Dunnery). 14 tracks is fearlessly ambitious, especially in an age when attention spans are clipping shorter and shorter through Snapchat stories and Instagram posts. But it is her sharp musicality and otherworldly voice which bewitches you into staying for the whole story. "Some days are better, but you gotta let go," she pleads on "Numb," a smattering of ghostly screeches and soundbites (which mimic her inner turmoil) are pinned beneath the billowing mid-tempo.

Her personal unrest reaches a fevered pitch--cleansed and washed away by her own gradual self-realizations as the album unfurls. Things noticeably shift with "Floating Down the River," in which she reclaims her life. "Not going to waste it on you, but I'll take it for free," she swears, uplifting a sweet, hymn-like melody for some kind of god-like rebirth. "Drown in the rain, take away my cold fame," she urges. And with that, only the echoes of her troubled past can be heard imprinted on such standouts as "Loneliness" and "Now I'm Gone" on the back-half of the album. "White Girl Wasted" is funky and fun, featuring throwback horns, a no-fucks-given attitude and slinky vocals. "Somebody told me to write a single," she mumbles into your ear before the song even begins. Asciutto is gutsy and ferocious, and her conviction is deeply-rooted in her soul.
Cold Fame (which includes only two songs from her 2016 EP) is much more than some hackneyed, post-show record from a wannabe performer who couldn't make it in the real world. It's a remarkable body of work, displaying her path to renewal--bookended by "I Want to Hang Out with You," a bombastic and chilling vocal performance, enriched by glowing "ooo"s and a rather mellow arrangement. Displaying every grotesque cut and busted starburst bruise, Asciutto bares her soul for the entire world. Now, it's our time to listen.
Must-Listen Tracks: "Black Magic," "Innocence," "Floating Down the River," "Loneliness," "Song for Myself"

Grade: 4 out of 5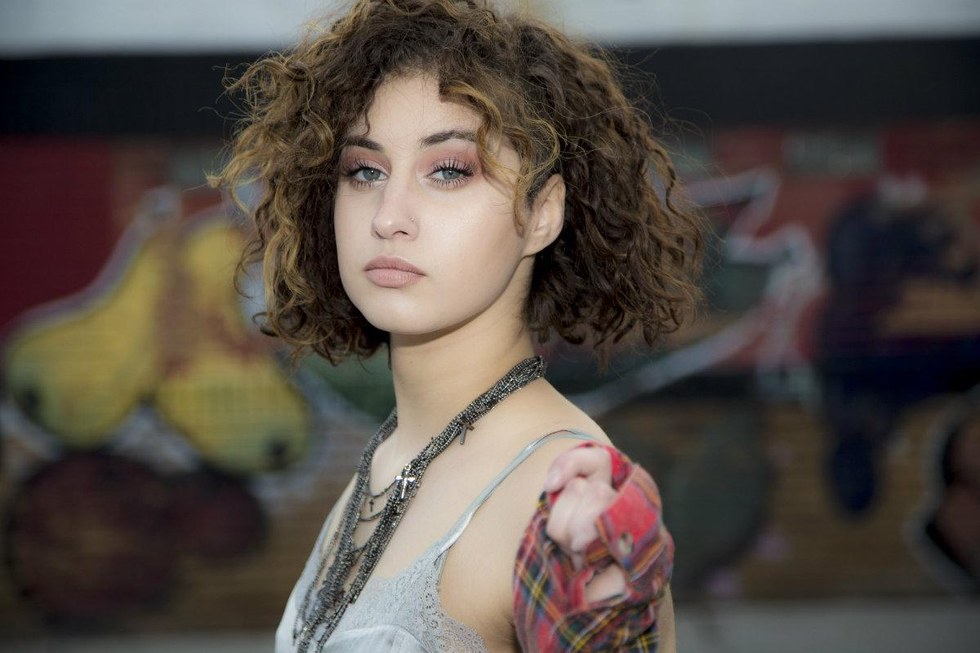 ---
READ MORE ABOUT MUSIC...
PREMIERE | Binx honors her father in "Headlights" music video
Ariana Grande taps Katy Perry, Justin Bieber & others for Manchester benefit concert
PREMIERE | LZ7 are absolutely "Golden" with new track
---