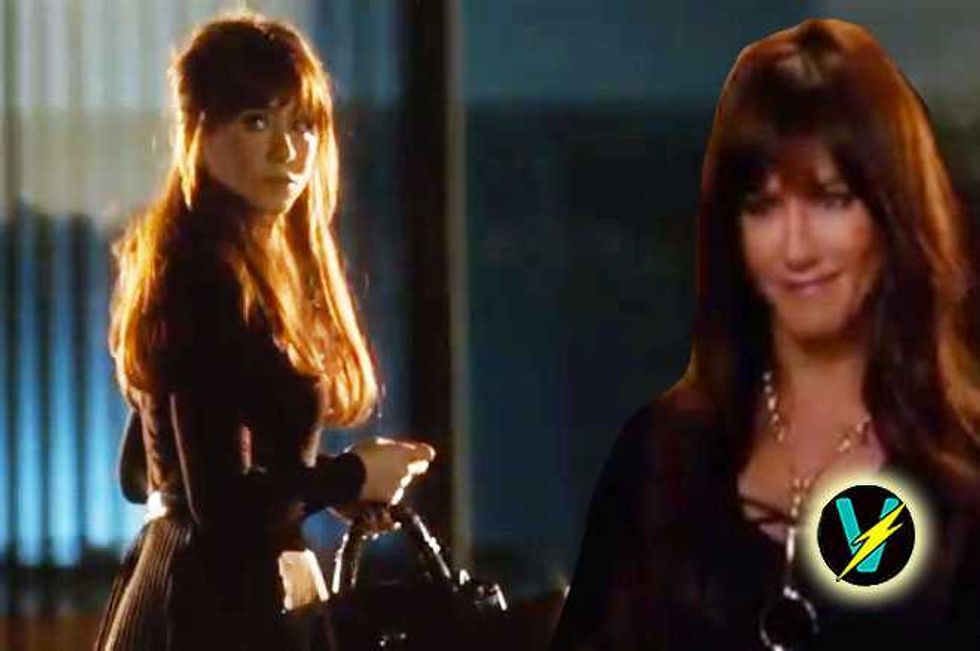 Jennifer Aniston was gloriously perverted in Horrible Bosses, and it looks like she will be even worse in the sequel!
A new trailer for Horrible Bosses 2 shows Jen's character Julia Harris inviting Charlie Day, Jason Bateman and Jason Sudeikis to all have sex with her... at the same time.
"Hi boys. I'm gonna call the police and I'm gonna send you all to jail. Unless, you guys plow me."
This is going to be awesome.
Christoph Waltz, Chris Pine, Jamie Foxx and Kevin Spacey are all back for the sequel which hits theaters on Nov. 26, 2014.
We can't wait!