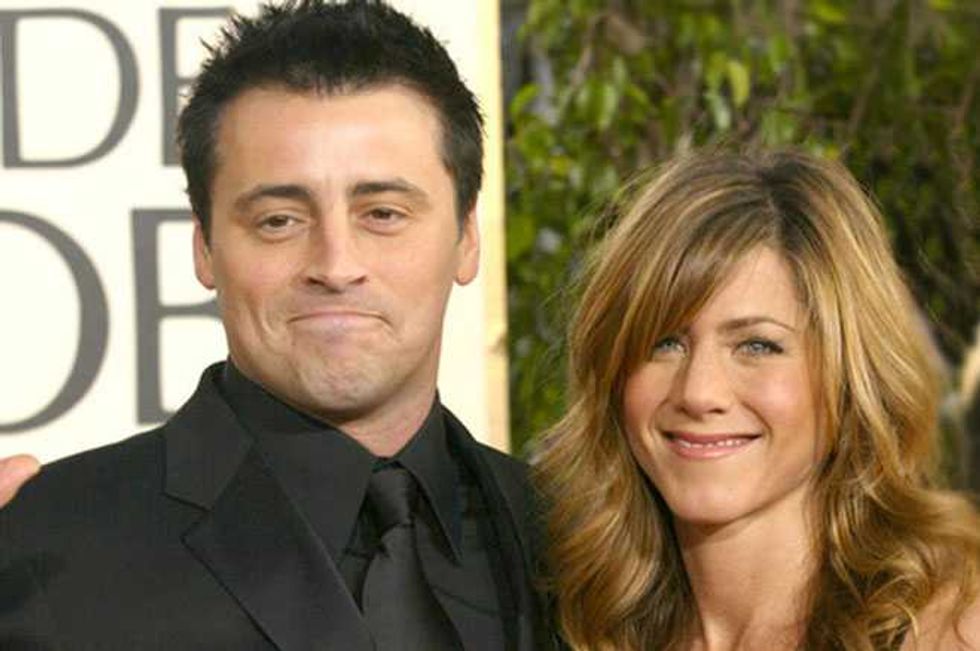 Jennifer Aniston has been forced to deny claims that she had an affair with Matt LeBlanc during Friends.
The pair played Joey and Rachel on the worldwide hit comedy show and even had a little on screen romance (which was short lived and was totally unbelievable).
Now however Star Magazine has reported the claim by 48 year old Matt's father, Paul that their romance transferred off screen.  Speaking from his Florida home, Paul, 73, claims;
"He even had a relationship with one of the girls....Jen.

They would make out in the dressing rooms, he told me about it—it was when she was married to Brad Pitt."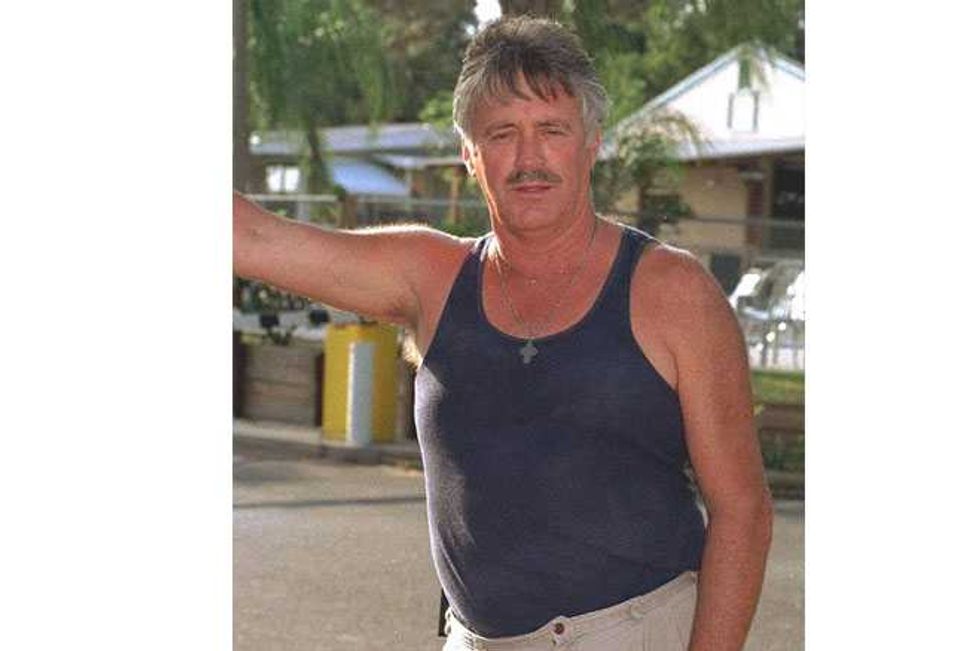 Paul poses in a sultry Matt-does-aging-porn-star type fashion.
There are two noteworthy points to Paul's tale.  Firstly that he has been estranged from his son for pretty much most of his life. The actor was raised by his mother and didn't actually meet his dad until he was eight years old.  Matt did then form a relationship with his father, but cut it off later on because his father started "selling stories about me to the tabloids".  A good call by all accounts considering here we are umpteen years later and Paul is touting comments for money about the Friends gang.
'Friends' Jennifer Aniston & Lisa Kudrow Reunite For Curse Off—Watch Now!
The second interesting point is that Jennifer Aniston's publicity crew has issued a denial regarding the claim;
"I have commented in the National Enquirer and others.  It's 100 percent false.

Jennifer has never had a romantic or sexual relationship with Matt LeBlanc."
Now given the gazillion bullshit stories that are written about Jen, her people are well practiced in the art of not making any comment—as every publicist knows, it only draws more attention to the 'story'.  Therefore the decision to comment is strange.  Does issuing a denial indicate a lie or does it make us all think "Huh?".  I mean, why are they giving the story credibility by acknowledging it?
As Daddy mentioned, Jen was married to Brad Pitt at the time of the alleged hook up—this is probably the reason behind the denial.  Jen's team will want her to remain the injured party in the public's view in respect of the whole Angelina Stole My Husband situation.  Any revelation that Saint Jen cheated on Brad prior to his life changing decision to make the movie Mr & Mrs Smith just would not do (although at this point nearly ten years and six children down the line, seriously, who gives a shit?).
Zach Galifianakis Asks Brad Pitt If Brangelina Are Like Ross and Rachel—AWKWARD!
Hugh Jackman Is Banned From Working With Angelina Jolie
Jennifer, 46, is now engaged to actor Justin Theroux and Matt, divorced from his wife Melissa McKnight in 2006, split earlier this year from his long term partner, actress Andrea Anders.
Conan O'Brien Congratulates Justin Theroux On His Huge Penis
Matt is currently starring in critically acclaimed hit comedy Episodes, which has just been renewed for a fifth season.  In 2012 he won a Golden Globe for his performance on the show, in which he (brilliantly) plays himself.
On the matter of Did They Or Didn't They?  There is of course, this photo taken outside a restaurant in 2004—just a pair of Friends or maybe a bit more?  You be the judge.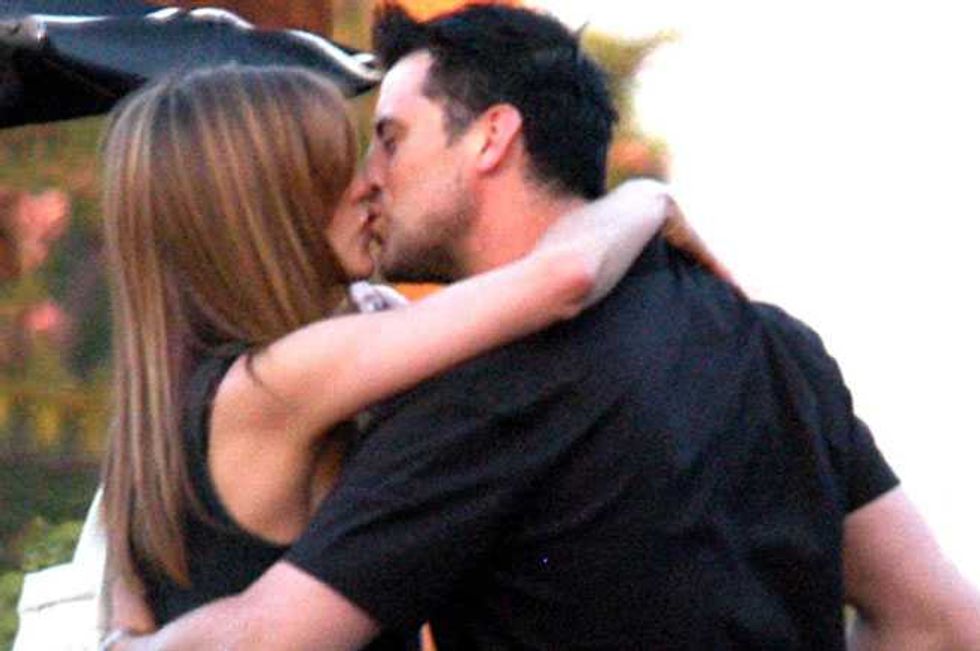 Friends with or without benefits?