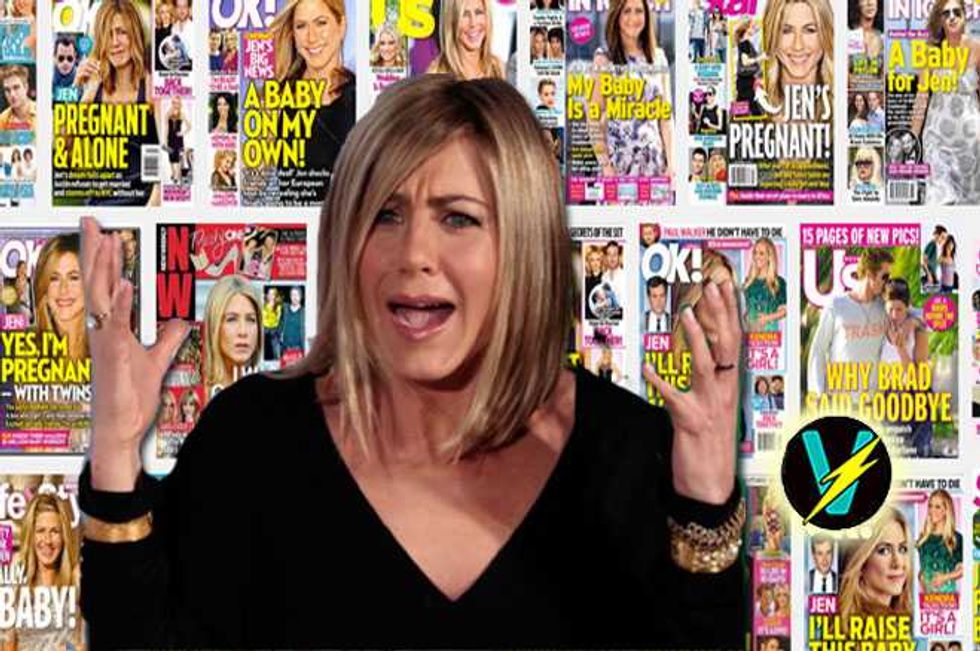 Jennifer Aniston has had it up to her eyeballs with people asking her about babies and when is she going to have a baby and is it twins and OMG IT IS - JEN IS HAVING TWINS YOU GUYS, BREAKING NEWS!
Jusssssst kidding.
Seriously though, Jen is sick and tired with the baby questions and opened up about the constant scrutiny on the Today Show.
"It's just constant and I'm like 'Look I don't know,'" she told Carson Daly. "I don't have this sort of check list of things that have to be done. And if they are not checked, then I've failed some part of my feminism or my being a woman or my value or my worth as a woman because I haven't, you know, birthed a child?

 

I've birthed a lot of things and I feel like I've mothered many things and I don't think it is fair to put that kind of pressure on people."
Hey, Jen, here's a tip: Stop "birthing" atrociously bad movies.
If you actually had a semi-respectable and interesting career, people would (maybe) obsess about your personal life less. You have enough money now to pick and choose projects that are actually decent. It's not too late to be more than Rachel the Waitress!
Visit NBCNews.com for breaking news, world news, and news about the economy