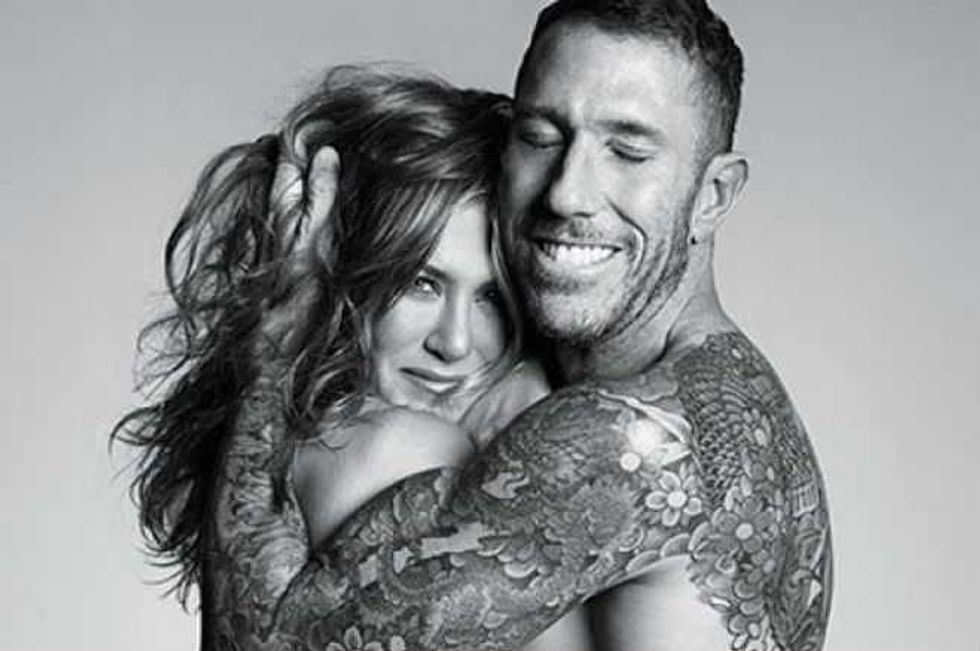 Jennifer Aniston's hair has been a focal point of her image ever since The Rachel, and now she's opening up on her hair-care regime.
The actress has no issue with going days without washing her famed locks, preferring a more messy look - even if she's on the red carpet.
"I'd say I go every two to three days easily without washing my hair," she told Fashionista.com.
Not just that, but Jen actually likes the post-workout ickyness most women go out of their way to avoid.
"A little sweat in the hair is nice. It's like a little product. You just blow it out with your fingers and it's actually just fun," she admits.
As far as cut goes, her long-term stylist Chris McMillan has been trying to convince Jen to cut her hair short - but she isn't having it.
"Chris has that thing where he's like Edward Scissorhands. He just sees hair and he wants to cut it. He would love for me to go... he wants to just cut it all off, kind of like a pixie, which I will never do. And he always likes to give it a good two inches every year, just a healthy cut. He's also suggested going back to dark brown. We play with different things. I do listen to him sometimes."
And as for pulling a Kim Kardashian and going white blonde?
"Platinum blond — unless it was a wig — no," says Jen.
Sensible girl!