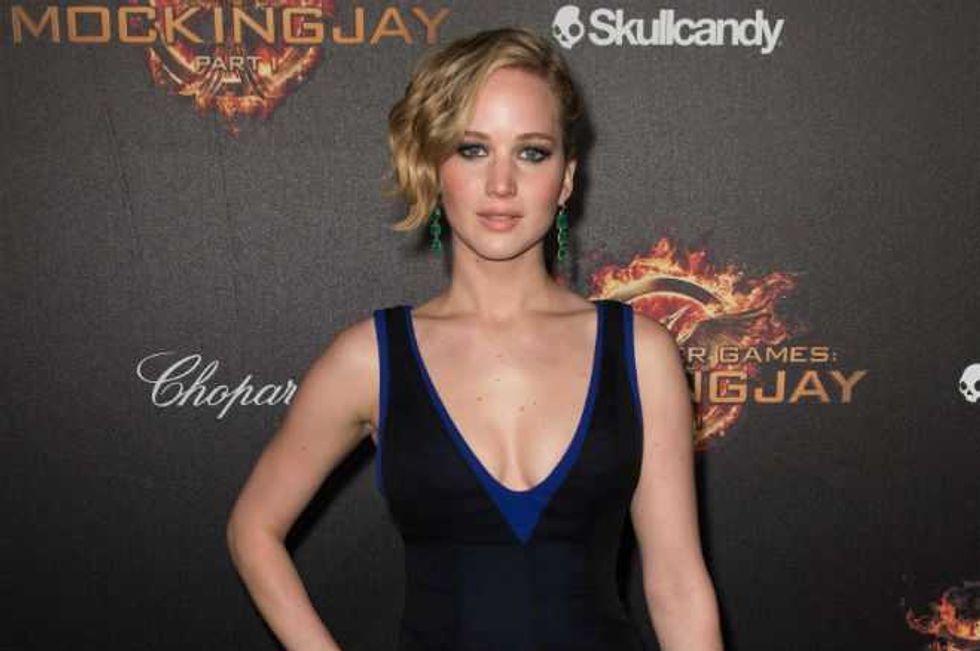 Jennifer Lawrence is responding to her naked photos being stolen, calling it an outrage.
Unless you were in a cave yesterday (or, you know, living a normal healthy Sunday NOT on the internet) you will know that iCloud was hacked, in one of the biggest breaches of security perhaps ever.
Kate Upton has also responded:
"This is obviously an outrageous violation of our client Kate Upton's privacy," attorney Lawrence Shire told Us. "We intend to pursue anyone disseminating or duplicating these illegally obtained images to the fullest extent possible."
Not only were Jennifer and Kate's nudie photos stolen, but a host of other actresses including Victoria Justice, Kirsten Dunst, Gabrielle Union, Hayden Panettiere,  Hilary Duff, Kaley Cuoco, Lea Michele, Mary-Kate Olsen, Selena Gomez, and many more had their accounts hacked.
"This is a flagrant violation of privacy," Jennifer's spokesperson told Us in a statement. "The authorities have been contacted and will prosecute anyone who posts the stolen photos of Jennifer Lawrence."
The photos are all still up on 4chan, despite threats of prosecution.