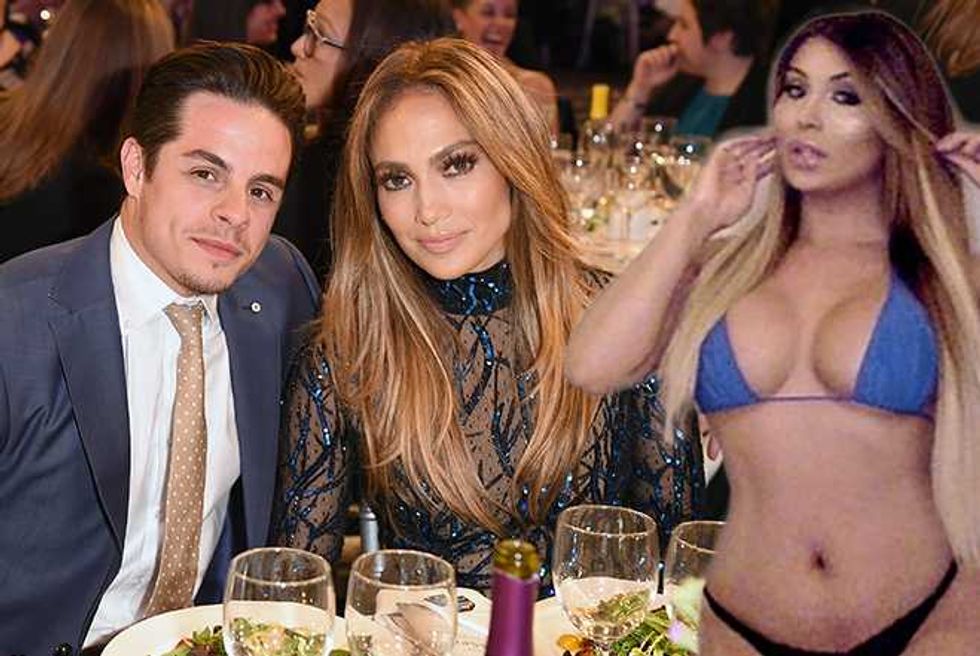 Jennifer Lopez and Casper Smart are putting on a united front amid his transsexual cheating scandal.
As Popdust previously reported, Smart has been hit with allegations that he has been sexting and hooking up with a trans model.
TheDirty.com broke the story that the back-up dancer has been getting hot and heavy with Sofia Vissa—posting numerous text exchanges allegedly made between the two.
On Wednesday, Nik Richie posted an instagram exchange between himself and Smart, during which the 27-year-old berates Richie for his "negativity" but doesn't deny any of the allegations.
On Thursday Smart reportedly boarded a plane for Boston, along with J-Lo, her mom and her twins as the singer heads to perform at the Kiss108FM Kiss Concert on Saturday at the Xfinity Center in Mansfield, Mass.
According to TheDirty, Smart exchanged sexy pics with Vissa, at one point begging her to send more intimate pics, "I wanna see more...what else ya got," he allegedly texted.
And brace yourselves folks, Richie claims Vissa has naked photos of Smart allegedly taken within the past two weeks that she will auction off to the highest bidder.