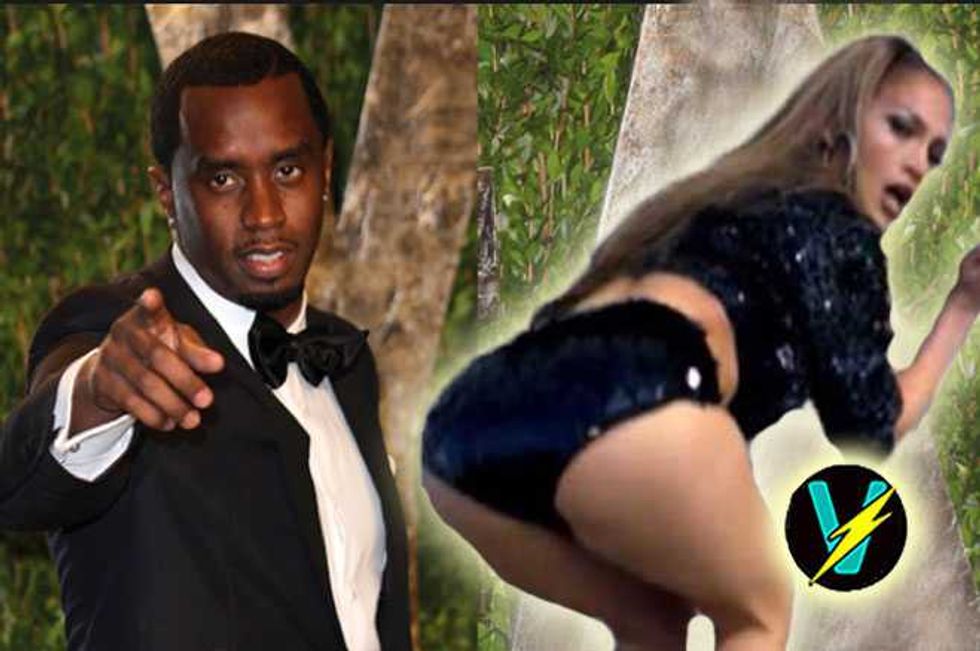 Jennifer Lopez is responding to comments Sean "Diddy" Combs made about her famous ass, saying she is proud to get his seal of approval.
As Popdust previously reported, Diddy said JLo's booty was "a work of art", and no other derriere - including Kim Kardashian's - could compare.
According to Jen, she and the rapper will always be friends - and those curves are going NOWHERE.
"It's awesome! Here's the thing about me and Puff, and I'm sorry I'll always call him Puff, we always root for each other, we always support each other. It's great after all these years to know and watch him do all that he's done," she told Shaun Robinson during an interview with  Access Hollywood. "To see him do all that he's done makes me proud and to know that he's still in the game so strong and to know that he supports me and is proud of me is a beautiful thing."
Jennifer went on to explain how although her figure was considered "heavy" when she first started out as a dancer, it now seems to be extremely popular and celebrated.
"When I came out to L.A. from the Bronx and started pursuing my career as a dancer, as an actress, as a performer and singer, I realized that I was different. I was Latina first of all…and then my body wasn't traditional. I was bottom-heavy, small on the top, you know I had thick thighs and people criticized me…Now booty is in fashion, finally, but before it was just, 'You're heavy!'" she recalled. "And I was like wait a minute, there's nothing wrong with me. I'm a size six…eight…eight on a heavy day and that's OK, that's healthy."
There are MANY women who would be happy to be size eight on a heavy day, right? Watch the video below!