jennifer lopez wedding singer
It's not the first time Jennifer Lopez has sung for a billionaire, but at least this time it's not for a murderous despot.
This week J. Lo  flew to India to entertain wedding guests for the nuptials of London-Based billionaire Sanjay Hinduja. The wedding celebration was a typically lavish event, spanning three days and taking place at several venues in Udaipur.
J-Lo Casper Smart Dubsmash WhiteGirlsAnthem Is Strangely Mesmerizing
J. Lo is rumored to have earned $650,000 for the gig, which is low by her standards. Maybe she gives a discount to hosts who don't tarnish her reputation with egregious human rights records.
In any case, Lopez brought along her on-off boy-toy Casper Smart, implying that she simply doesn't give a shit what people think of her.
Jennifer Lopez—Plastic Fantastic Or Au Natural?
Why should she?
After the Booty video with Iggy Azalea, the self-serving documentary about her divorce from Caspar lookalike Marc Anthony, and the peek into her closet (200 pairs of jeans etc., etc.) what is left to shame Jenny From The Block?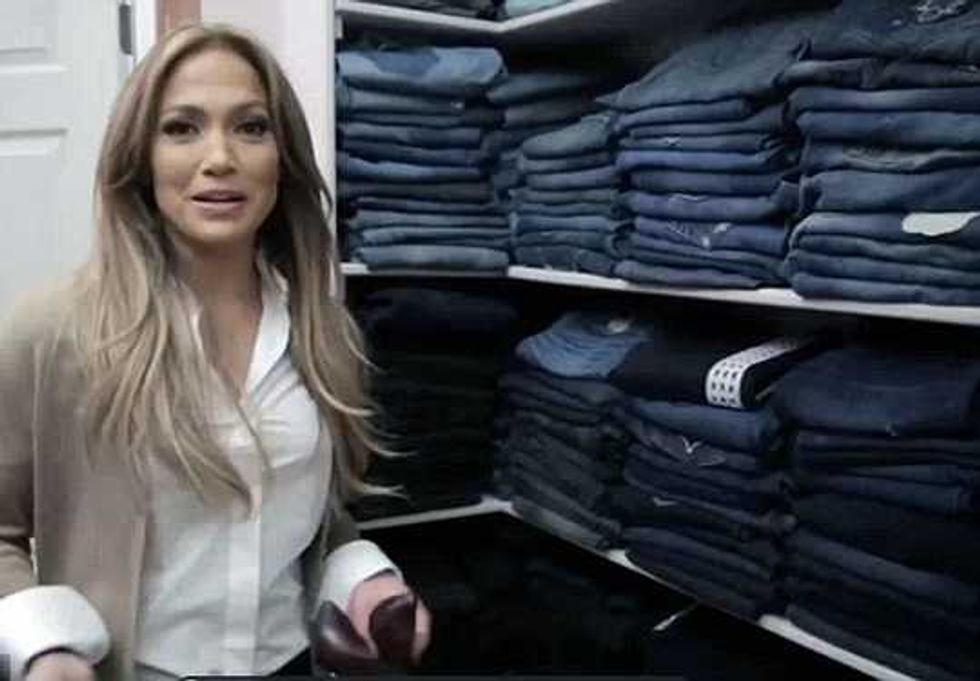 Everything is up for sale with J. Lo because that's how she rolls. Is she a whore or a wedding singer? Or just a hard working single girl making a living?
Jennifer Lopez Wears Most Flawless Dress Ever During Idol Performance
Let's hope she gives these billionaires their money's worth. Here's a moment from her performance, reminiscent of Basic Instinct.