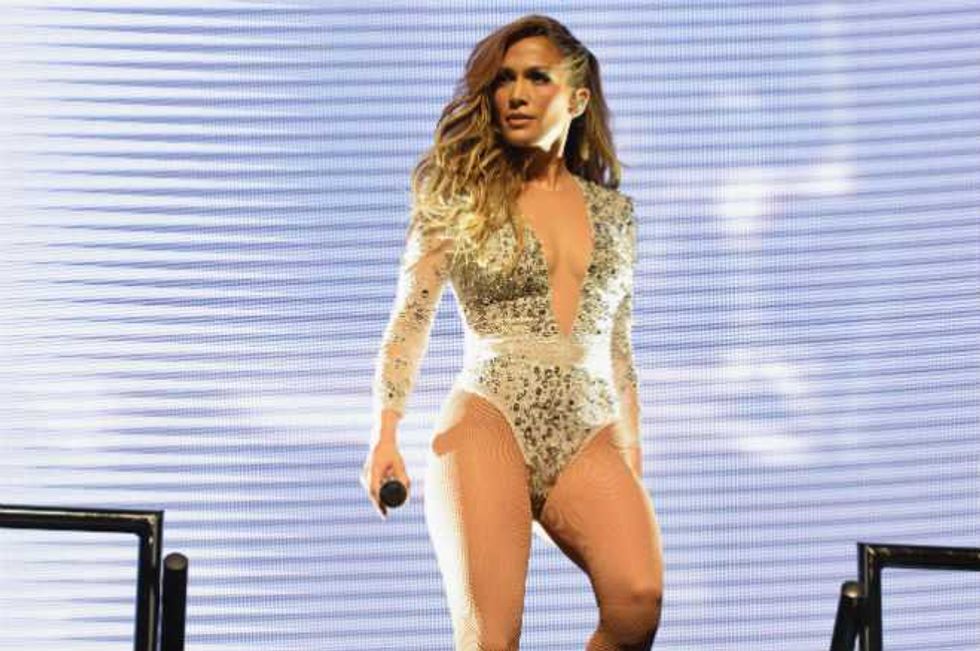 Jennifer Lopez opened up to Chelsea Handler about her love life - and says sleeping around is not her style.
The singer recently broke up with boyfriend Casper Smart, and says she is looking forward to being with someone again, hopefully in a marital situation.
"I like being in a relationship," she said. "I'm not one to like whore around and stuff like that—that's not my thing."
Nice thing to tell Chelsea Handler, of all people!
Jennifer also said she never exactly plans to date younger guys - if it happens, it happens and if it doesn't, so be it (although she admits maybe she should plan better, which definitely comes across as a dig at Casper).
Watch the video below to hear what JLo thinks about her BFF Leah Remini's notorious pottymouth!