TV News
After four seasons portraying the half-Black Missy, Slate has made the right decision to depart the Netflix show.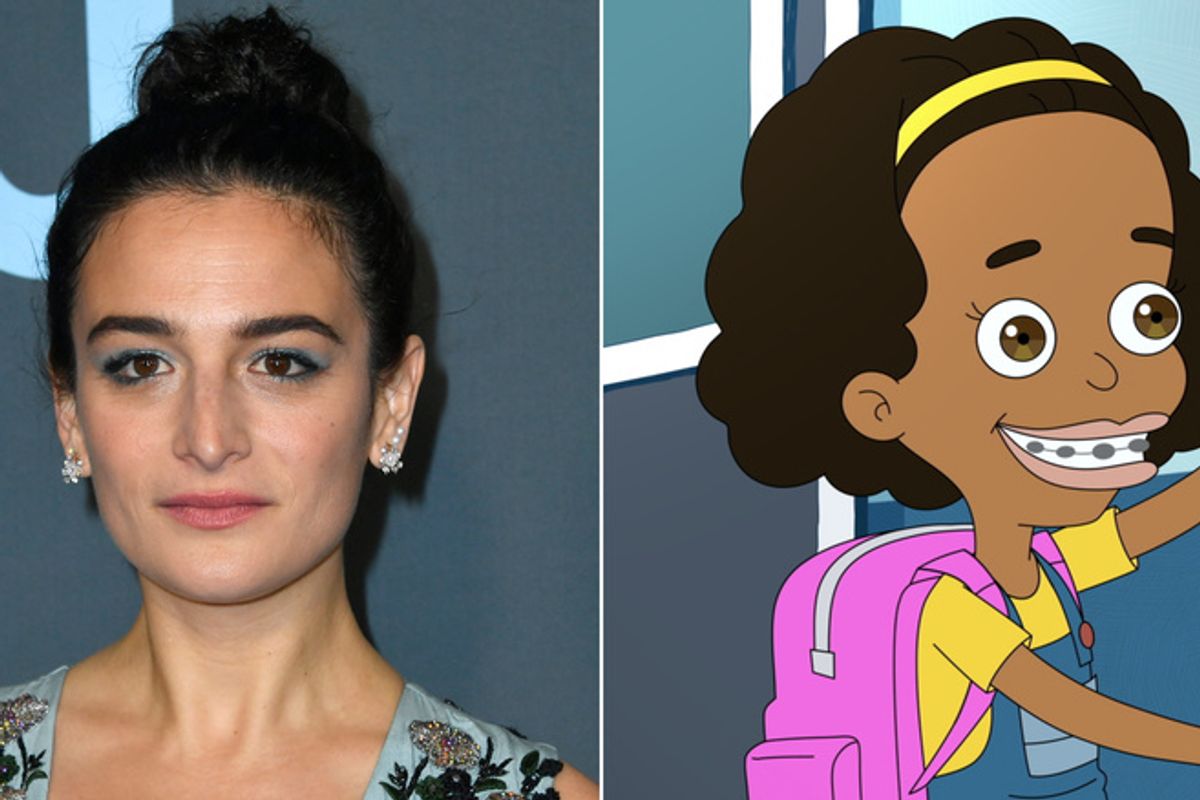 After four seasons voicing the lovable Missy Foreman-Greenwald on Netflix's Big Mouth, Jenny Slate has announced that she will be leaving the show.
Missy, a recurring role in the animated series that stars Nick Kroll and John Mulaney, is a goofy bookworm who wears overalls and talks with a high-pitched lisp. She is a best friend of lead characters Nick and Andrew. She's self-assured and very smart. She's also half-Black, a well-intended move towards a more inclusive group of characters that's faltered by the fact that Slate is white.
---
Slate is a comedian and go-to voice actor known for her roles in Obvious Child, Parks and Recreation, and the unforgettably adorable Marcel the Shell with Shoes On mini-series. After performing in all but one episode since the series premiere in 2017, Slate has faced very little retaliation for playing a Black character; the criticism of Big Mouth thus far has mostly been aimed at its portrayal of minors in sexual activities, or its iffy definition of pansexuality vs. bisexuality last year.
But, while the show's plot has never discussed Missy's race at length, to cast a white actor in her role was a bad move. Slate's autonomous choice to retire from the show is a noble decision.
"I have come to the decision today that I can no longer play the character of 'Missy' on the animated TV show Big Mouth," Slate wrote on Instagram. "At the start of the show, I reasoned with myself that it was permissible for me to play 'Missy' because her mom is Jewish and White—as am I.
"But 'Missy' is also Black, and Black characters on an animated show should be played by Black people. I acknowledge how my original reasoning was flawed, that it existed as an example of white privilege and unjust allowances made within a system of societal white supremacy, and that in me playing 'Missy,' I was engaging in an act of erasure of Black people. Ending my portrayal of 'Missy' is one step in a life-long process of uncovering the racism in my actions."

Her statement continues: "As I look back on the nature and emergence of my own voice in comedy, I know that I have made mistakes along the way. I can't change the past, but I can take accountability for my choices. I will continue to engage in meaningful anti-racist action, to be thoughtful about the messages in my work, to be curious and open to feedback, and to do my best to take responsibility for the ways that I am a part of the problem. Most importantly, though, to anyone I've hurt: I am so very sorry. Black voices must be heard. Black Lives Matter."
Nick Kroll, one of the show's creators and principle writers, also posted a statement about Slate's decision to depart: "After thoughtful discussion with us and our Black collaborators, Jenny Slate has decided, and we wholeheartedly agree, that Missy on Big Mouth should be voiced by a Black actor...We sincerely apologize for and regret our original decision to cast a white actor to voice a biracial character. We made a mistake, took our privilege for granted, and we're working hard to do better moving forward."

Lack of Black representation in media is not a new issue, but the recurrence of white voice actors portraying Black characters is especially dangerous—some have likened it to blackface. In the past, actors like Mike Henry and Hank Azaria have come under fire for voicing Black characters in The Cleveland Show and The Simpsons, respectively.
In the world of adult cartoons, Big Mouth is making strides in creating a more woman- and queer-friendly series. It's about time their anti-racism catches up.