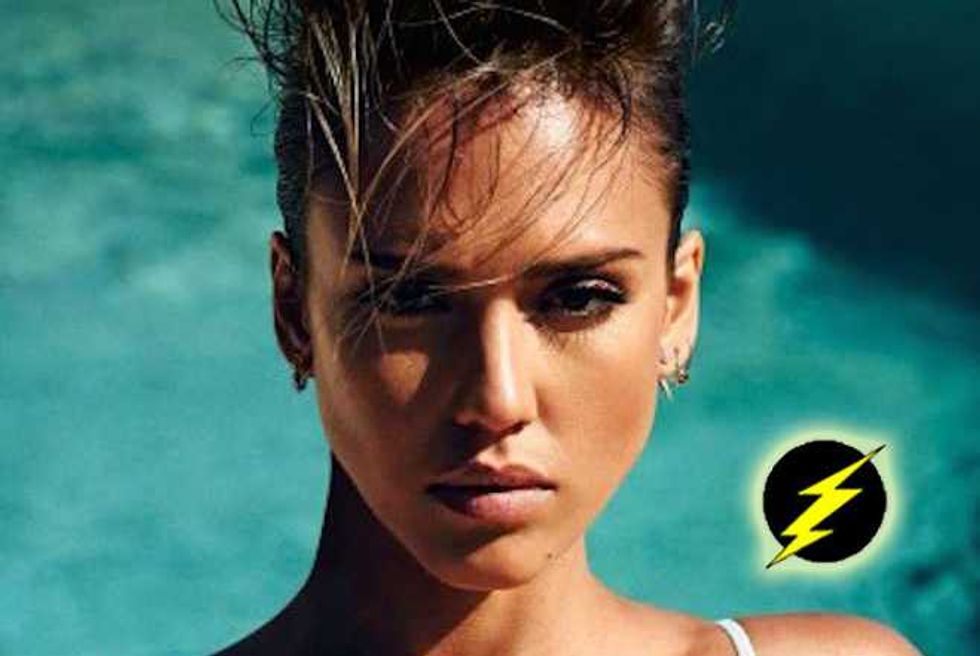 Jessica Alba looks hotter than ever at 34, despite claiming that she absolutely hates hitting the gym.
The mom-of-two modeled a selection of swimwear and opened up about her workout regime to Shape Magazine—Popdust has photos and details.
Alba, who rocks a bikini even better than Gisele, admits, "I'm not going to lie. Working out sucks," before sharing, "which is why I love taking classes, because I'm surrounded by other people and that keeps me motivated and accountable."
The actress says that her favorite hip hop beats keep her in the zone, so she doesn't quit before she feels the burn.
"These days, I do power yoga with light weights in a 105-degree room," she says. "So it's a mix of hot yoga and strength training. I also spin. The key for me is good music, like 2 Chainz, Lil' Wayne, Rihanna, Jay-Z, Beyonce."
And, if she has 30 extra minutes, Alba squeezes in a quick workout or a power nap.
She also admits that she didn't feel fully comfortable about the skin she's in until after she had her kids.
"I wasn't truly confident about my body until I had my daughters, Honor and Haven," Alba shares.
"I felt more comfortable in my own skin after they were born. Plus, if I want them to be happy with their bodies, I need to walk the walk."
Check out Popdust's gallery of Alba's amazing bikini body—and pick up the June issue of Shape Magazine, on newsstands now, to read the whole interview.