Contrary to rumors of a split between Jessica Biel and Justin Timberlake, she has joined him in Australia sporting a new tummy that could mean happy news.
On the other hand, it could mean that Jessica has discovered donuts.
Recently, Biel was photographed enjoying a day at the beach, and while the captions mostly referred to her 'toned figure,' the pictures clearly illustrate that this is not the woman once known for her athletic body.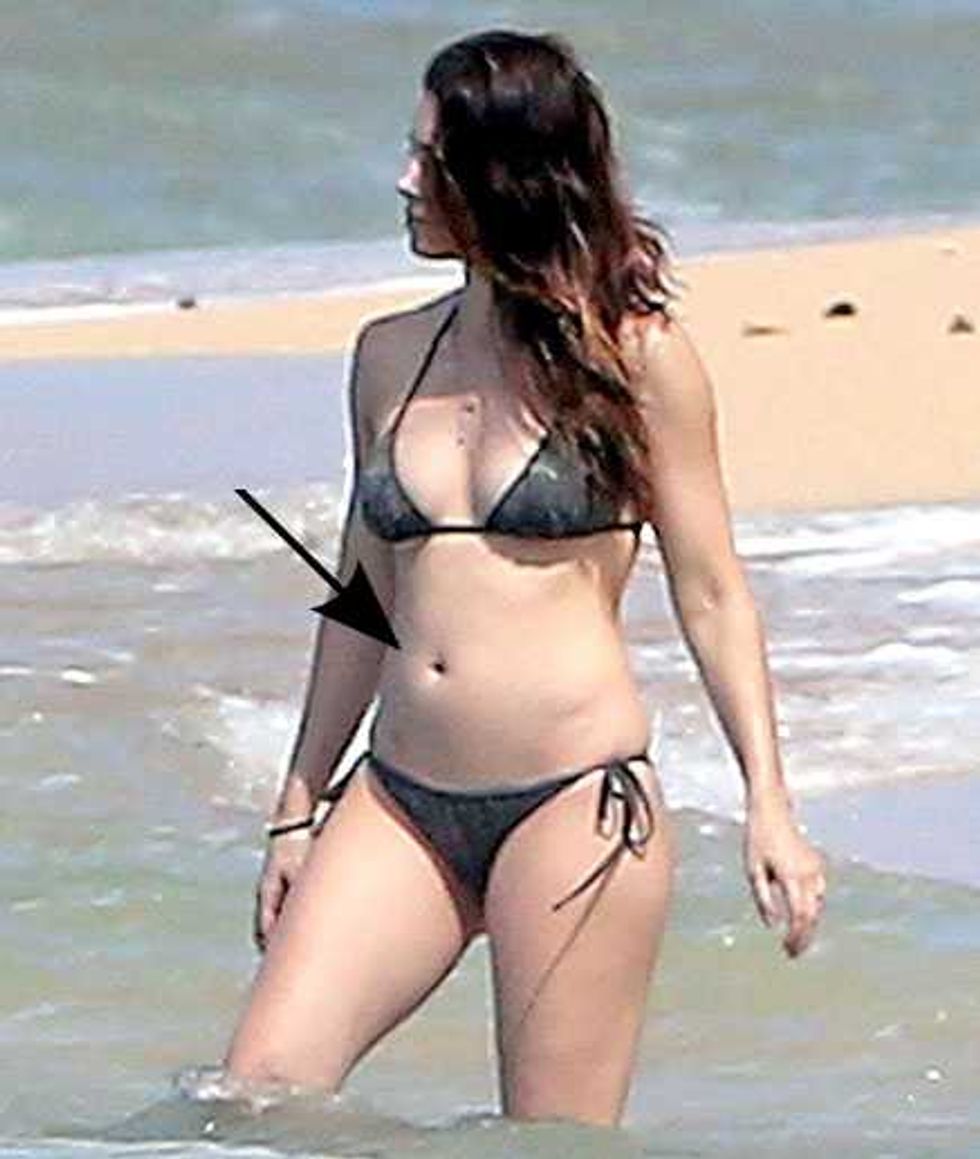 Arriving in Perth to join Timberlake on his tour, Jessica looked distinctly...bloated. Bloated or trying to disguise a pregnant tummy.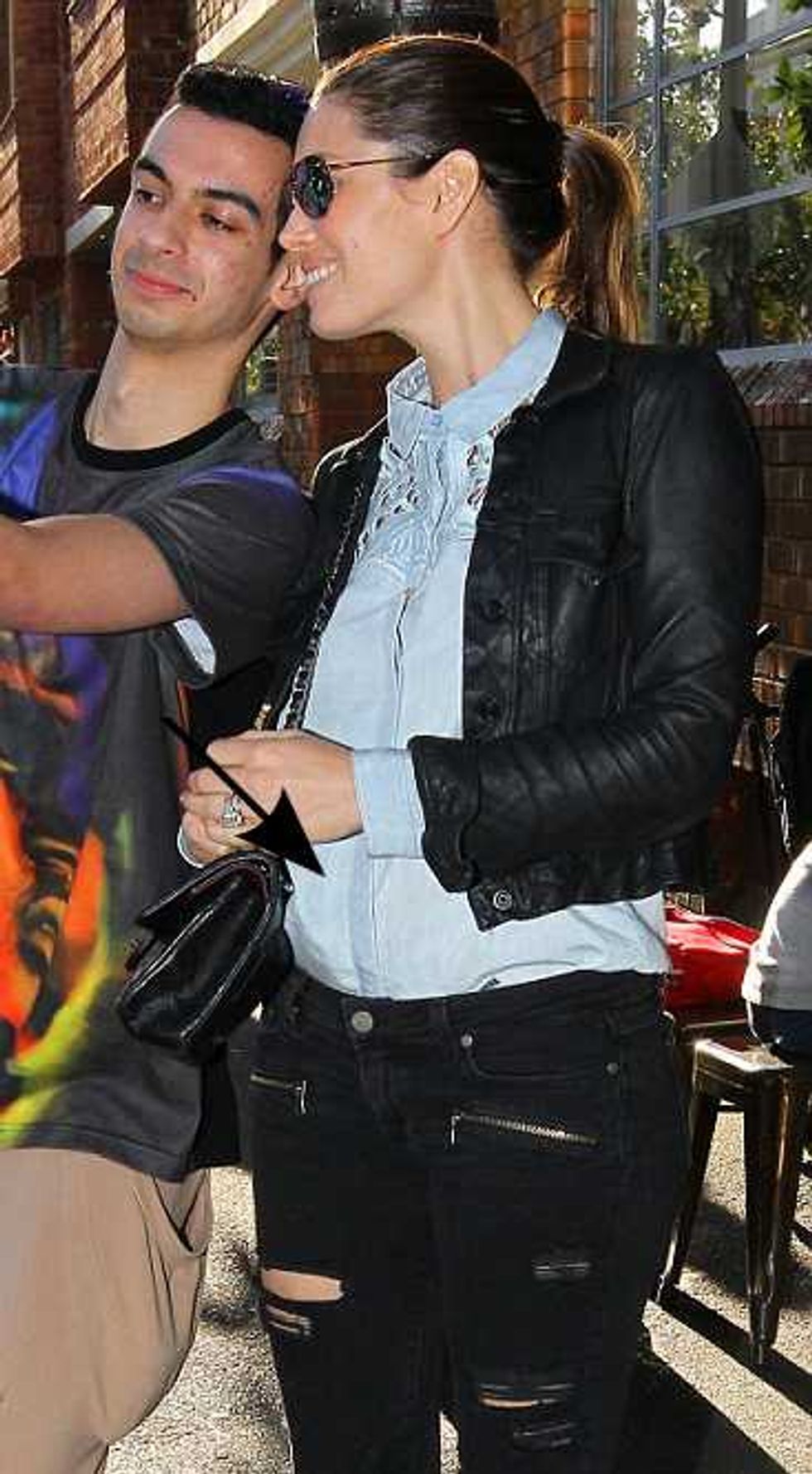 It's hard to say for sure, but my money's on Pregnant. What do you think?