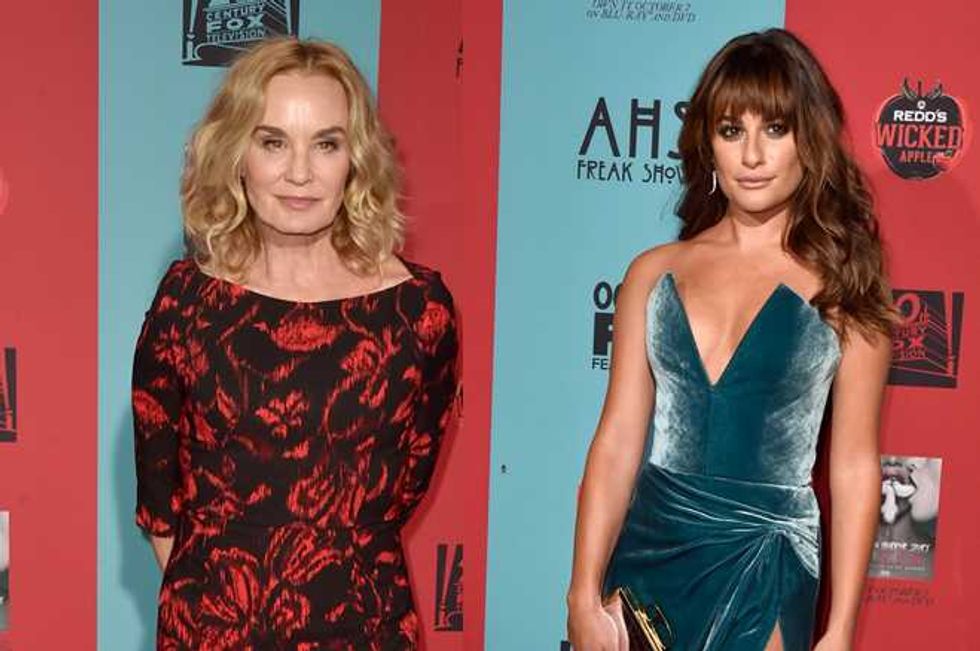 Lea Michele has quite a reputation for being a diva so it's really delightful when she gets a taste of her own medicine.
The actress was at the red carpet premiere of American Horror Story when she spotted Jessica Lange walking towards her. Lea said "hi" with a big grin on her face but Jessica STRAIGHT UP WALKED PAST HER without even LOOKING at her.
Lea was left looking like a complete idiot, fluffing her hair as photographers exclaimed at Jessica's Bad Bitch dismissal of the Glee star.
Someone please make that moment into a gif so it can live for eternity! Jessica, we salute you and expect nothing less.
Watch, and enjoy!