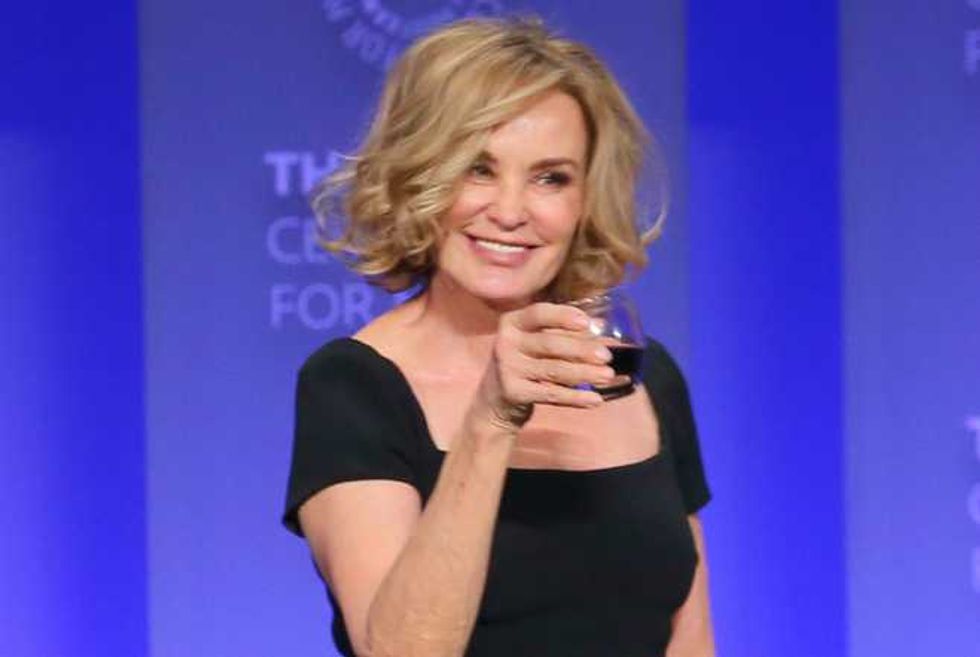 Jessica Lange has announced that she's leaving American Horror Story after four dastardly seasons, but the diva isn't saying sayonara to the hit series without throwing a little shade first.
During a Q&A session at PaleyFest 2015, Ms. Lange was asked if news that Lady Gaga was joining the season five cast of AHS was enough to change her mind about quitting--and her reaction was absolutely priceless.
Lange paused with a slightly puzzled look on her face that quickly transitioned into a quiet bemusement.
"What does that mean?" she replied with a smirk. "I don't understand the question."
She then wagged her finger, shrugged her shoulders, pouted her lips, and rolled her head around in a circle before finishing with a murmured "hm."
Amazing.