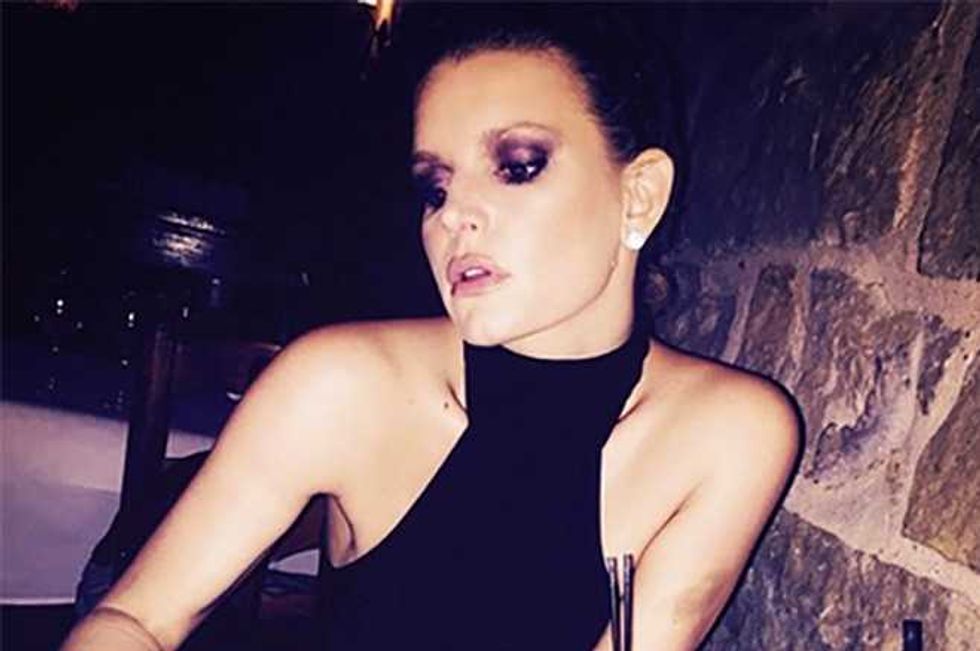 Did Jessica Simpson get a little carried away with her 50 Shades of Grey photo shoot?
Did she stop eating Tex Mex?
Did she stop eating all together?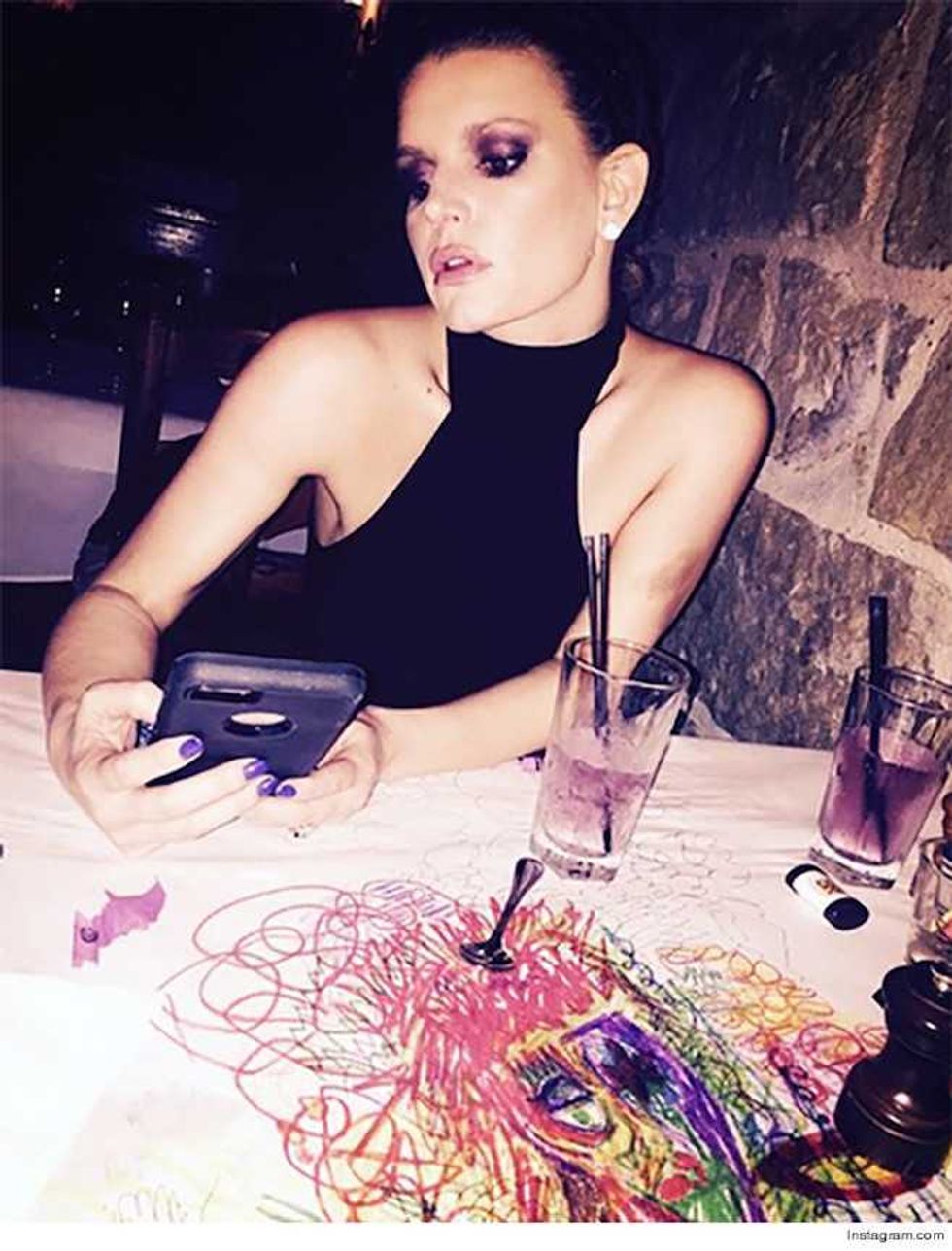 Is she dialing 911?
The mom of 3 shared a disturbing image on Instagram early Wednesday morning  of herself looking emaciated with a giant bruise on her arm.
The glassy-eyed beauty, who can't weigh more than 100 pounds, is surrounding by booze in the shot.
As Popdust previously reported, just days before the 34-year-old posted an S&M style photo shoot of she and hubby Eric Johnson, captioning one of the pics" I'm so in love with you."
She also appears to have been doing some abstract coloring.
Jessica, we're confused: What's going on?