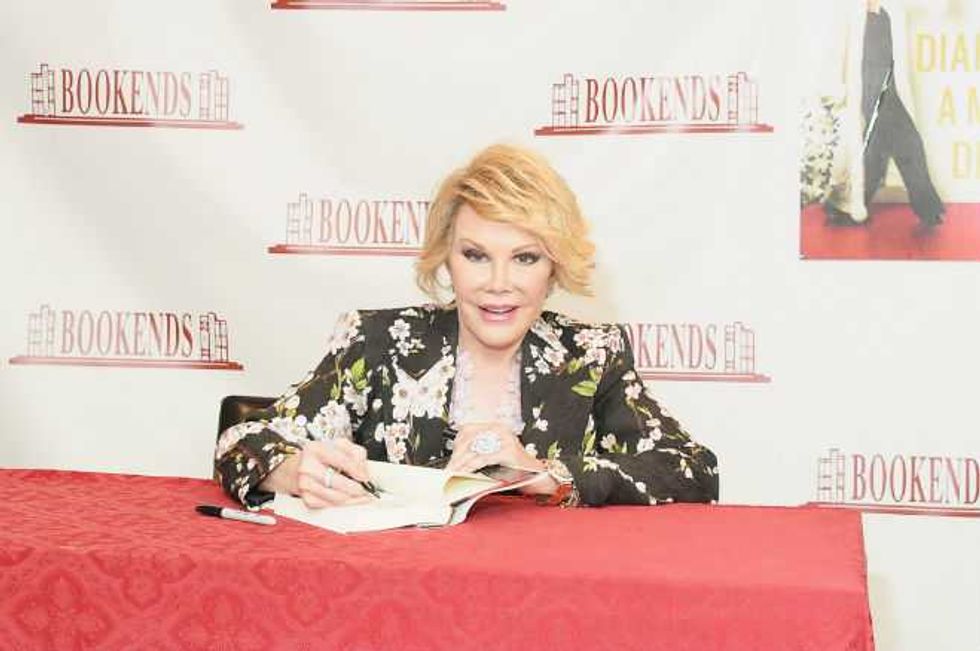 Joan Rivers's doctor was allegedly taking selfies during her throat surgery earlier this month.
As Popdust previously reported, the medical director at Yorkville Endoscopy was fired after Joan died from what should have been a straightforward medical procedure. The comedienne stopped breathing during throat surgery and was rushed to Mount Sinai, where she only lived another week.
Now CNN is reporting that not only did Joan's doctor perform an unauthorized biopsy of her throat but shockingly took a selfie while the 81-year-old was under anesthesia.
"Yorkville has said and still says that a biopsy of the vocal cords was never attempted or done at its site ever," the clinic says in a statement to People. "HIPAA [Health Insurance Portability and Accountability Act] laws prevent us from disclosing any information about patients or their procedures."
If this is true, Joan's doctor should at the very least be struck off the medical register and banned from working again, or even face jail time. Absolutely despicable!